Not so much a film festival, more a weekend festival featuring film and exploring the legacy of London as a pioneering centre for the global electronic music movement. LONDON ELECTRONIC ART FESTIVAL runs from 7-10  November showcasing a series of talks, parties, installations and technology masterclasses.
Legendary impressario and Academy Award-winning composer GIORGIO MORODER will be in town to present his re-scored version of Fritz Lang's cult classic METROPOLIS  (1923) set to a 1984 score which features contemporary songs and added rock and pop soundtracks from the early days of MTV.  His long career has involved such luminaries as Barbra Streisand, Elton John, Roger Daltrey, David Bowie and Blondie.  His award-winning film scores include those of MIDNIGHT EXPRESS, FLASHDANCE AND TOP GUN and his contributions to AMERICAN GIGOLO, SCARFACE AND CAT PEOPLE.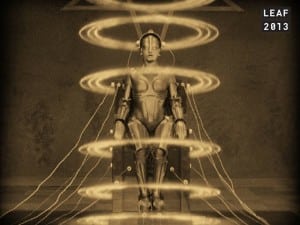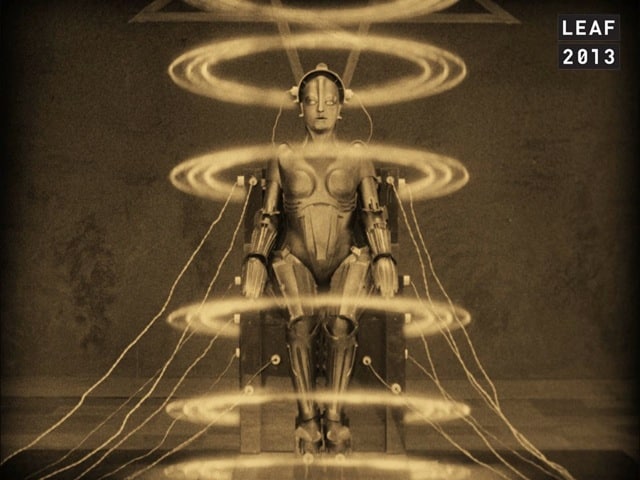 METROPOLIS 'envisaged a utopian city of the future with a dark side.  Beneath the gleaming skyscrapers, the downtrodden masses worked ceaselessly underground for the benefit of the elite above. The city's ruler creates a robot to incite a revolt and lead the rebels to their deaths – thus making room for a less troublesome robot workforce.  Painstakingly restored and re-edited under the initiative of Giorgio Moroder to create a thoroughly modern interpretation of this silent classic'.
ROB DA BANK (Bestival) will also be there to present his live re-scoring of KING KONG (1933).  'Digging through his record library to give an eclectic collection of dubstep, electronica and weird beats to accompany for the greatest adventure-fantasy film of all time which will be played alongside the screening of this much-loved cult classic'. MT
TICKETS FOR THIS FILM EVENING AVAILABLE AT LEAF