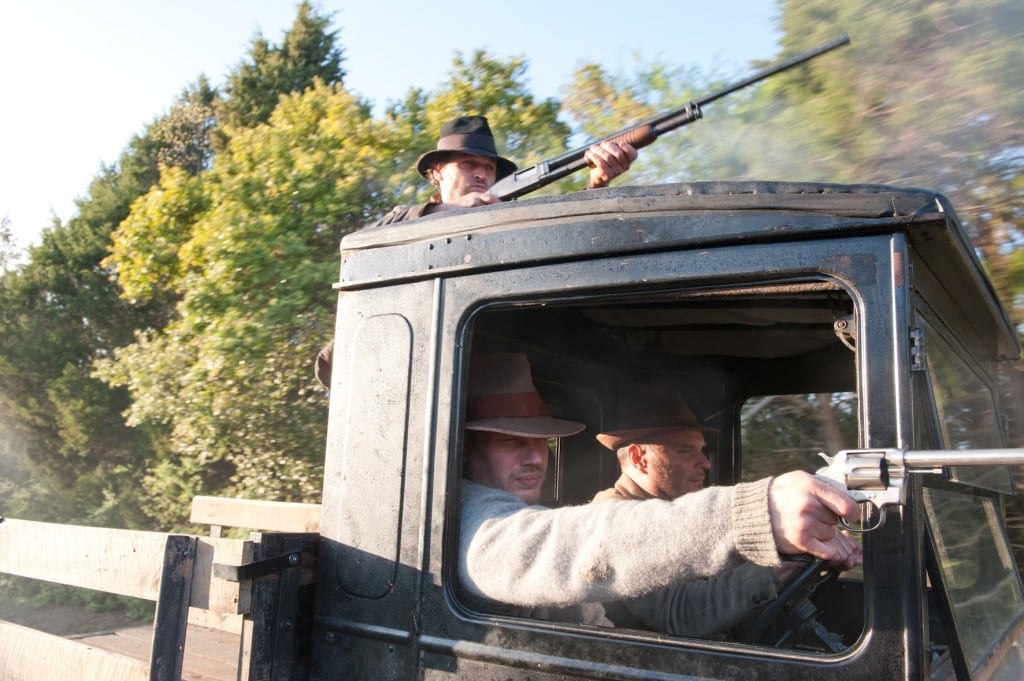 Director: John Hillcoat.  Writer: Nick Cave
Cast: Shia Lebeouf, Tom Hardy, Gary Oldman.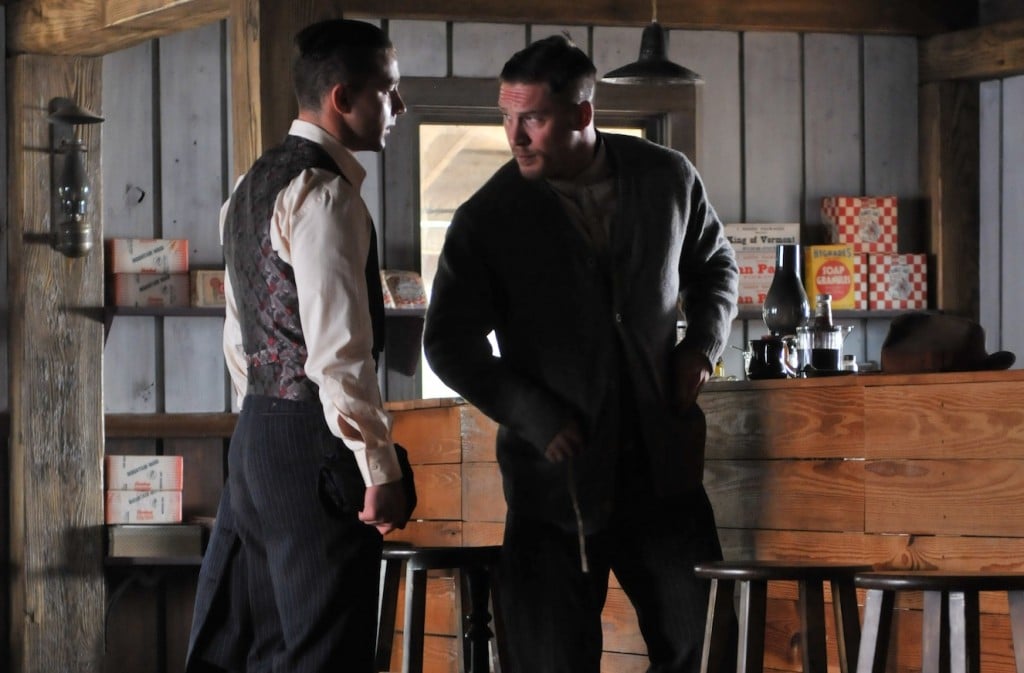 Prohibition brought a sense of dread and restlessness to Virginia in the 1930s.  John Hillcoat's savage tale of bootlegging gangster brothers is punctuated by short sharp shocks of brutal violence and permeated with an overriding sense of dread. With some solid performances particulary from LeBeouf, it's a suberb study of social meltdown and sibling loyalty but as a chronicle of the era it's as empty as an alcoholics memory of the night before.
Meredith Taylor ©