Director: Jon Sanders
Cert15        87mins, ***    Drama
Cast:  Anna Mottram, Richard Vanstone, Charlotte Palmer, Bob Goody, Jan Chapell
httpv://lateseptemberfilm.com/trailer
Love has gone for Ken and Gilly.  They don't actively hate each other but there's nothing holding them together but the past and a couple of grown-up kids with their own loves and lives.   Essentially a piece of low-budget realism, Late September has a light-hearted look at a post war generation who compromised and sacrificed everything for a family only to be left with a gnawing feeling of emptiness in late middle age.   It's not a particularly fashionable story but definitely one of contemporary relevance and deals sensitively with the anger and sad bitterness of a couple in the last knockings of marriage who feel that there could be a chance for a swansong if they get their skates on before the zimmer frames arrive.  Sobering stuff..but not without insight.
With strong support from a cast of little known but experienced actors, the script is an entirely improvised affair accompanied by a good musical score from composer and pianist Douglas Finch.  Jon Sanders studied film at the Slade.  He has made two films, Painted Lady with Kelly McGillis and Low Tide.  Late September is his third feature.
Meredith Taylor ©
At the ICA from 14th June 2012
Other releases this week:
Polisse ****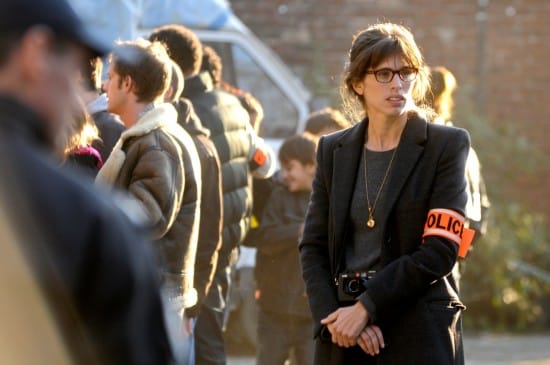 Model/actress Maiwenn gets up close and personal with the traumatic world and internal affairs of the child protection unit in the Paris police force.
This release is out on DVD on the 29th October 2012 and has been likened to The Wire:
[youtube id="yhQXb1cS1DU" width="600″ height="350″]
Cosmopolis ***
[youtube id="0WpEc-rJQ3s" width="600″ height="350″]
Cult hero David Cronenburg returns with a souless sharp-edged vision of dystopia adapted from a novel by Don DeLillo.