Dir, Writer: Jean Cocteau | Cast: Jean Marais, Josette Day, Mila Parély, Nane Germon, Michel Auclair, Marcel André | 96min | Fantasy Drama | French with English subtitles
LA BELLE ET LA BÊTE is one of the most amazing fantasy films ever made, drawing you into its Gothic spell and enchanting beauty.
Jean Cocteau was a visionary intellectual and one of the creative geniuses of the 20th century.  A poet, writer, painter and filmmaker, the dreamlike nature of his work is perhaps best showcased on the silver screen.  Given the climate of austerity, shortages and widespread power-cuts when the film was being shot during the end of the Second World War, it seems even extraordinary – and nothing less than a work of art.  And although some of its effects may appear unremarkable to contemporary audiences, its mesmerising style and ambience was unlike any other film that had gone before.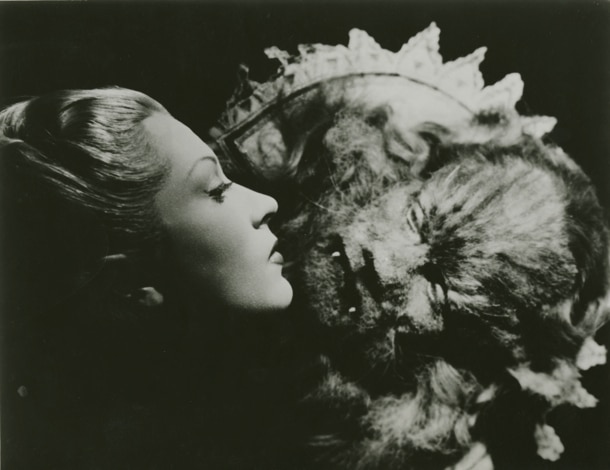 Based on a fairytale by Madame Leprince de Beaumont, there is something delightfully innocent yet sophisticated about this fable with its dark Freudian implications. Light of touch and ethereal in atmosphere – evoked by Henri Alekan's sensual cinematography (assisted by Rene Clement) – there is nevertheless a sinister undertone to proceedings enhanced by Georges Auric's haunting music, placed in a Gothic setting in the French countryside where La Belle lives with her family not far from the bewitched chateau of La Bête, inspired by Gustave Doré.  In LA BELLE ET LA BÊTE, Cocteau (who was 60 at the time) asks us to suspend our disbelief as adults and return to childhood with all its magic and mystery.
La Belle's father is a refined merchant who has fallen on difficult times. Lamenting their reduced circumstances, La Belle's two nasty sisters Felicié and Adélaide (played with coquettish petulance by Mila Parély and Nane Germo) and sneering brother Ludovic (Michel Auclair) constantly diminish her. Suitor Avelante (Jean Marais) who also plays La Bete, prancing around in his regal splendour in one scene, before descending into brutish behaviour in the next – fangs bared and eyes glistening: very much the epitome of the modern alpha male. His make-up alone is a masterpiece. The costumes were designed by Lanvin and Pierre Cardin.
There's an experimental feel to the film with its trance-like episodes as La Belle glides through the corridors of La Bête's bewitched Château, with its draperies wafting eerily and mysterious statues coming to life in the glint of lighted candelabras and goblets of wine:  There are even 'electric' gates and an enchanted white horse: Le Magnifique, whose rider's wish is its command. This is the stuff of dreams; there a magic mirrors, and gauntlets that transport the wearer from one place to another. La Bête is a sad figure, almost like that of Count Dracula; forced to live a life without love entombed in a nocturnal doom, and forced to beg each night at seven for La Belle's hand in marriage.  The answer will surprise you. Avant-garde fantasy coalesces with the peerless disciplines of traditional methods and drama, even teaching the American cinema of the day some tricks that it never thought possible. MT
LA BELLE ET LA BETE IS ON BLURAY and PRIME VIDEO