Dir: Mikkel Nørgaard | Cast: Frank Hvam, Casper Christiansen, Mia Lyhne, Iben Hjelje, Marcus Jess Petersen| Denmark, 89min  Comedy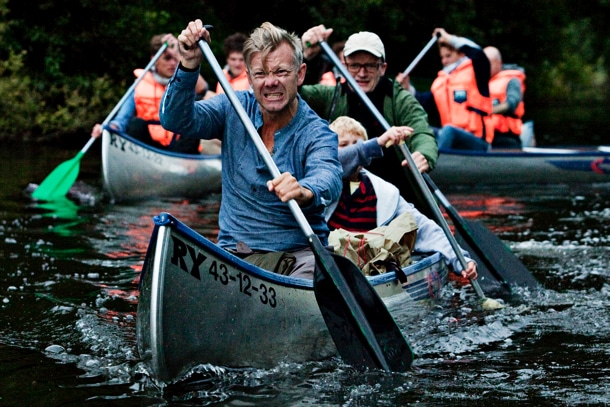 Dont' listen to the po-faced critics who tell you this is 'crass, unfunny or outrageous' – it's a bit of adult fun, even Peter Bradshaw, the Guardian's  trusty critic, was seen laughing out loud. You might think this Danish road comedy is going to be dire, then you'll start to enjoy the ludicrous humour that touches on The Hangover – but much more ridiculous and real:  A trip into strictly grown-up territory – so don't take the kids – for once they can stay at home!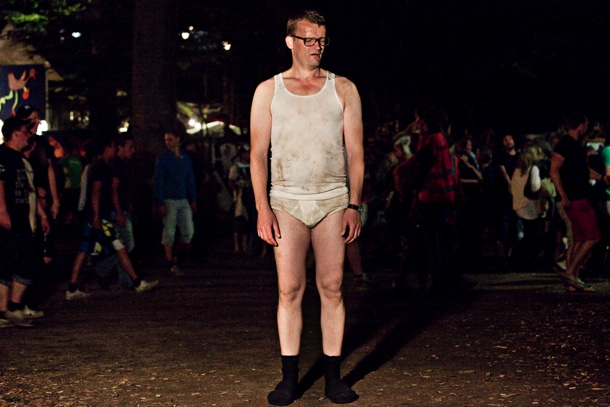 Frank (Frank Hyam) makes a geeky and unfanciable boyfriend for Mia (Mia Lyhne), prancing around in his y-fronts and a baseball cap. But when she discovers she's pregnant, the time has come to settle down. Before making the final commitment, Frank plans a boys' weekend of fun with his womanising married friend Caspar (Caspar Christiansen): A spot of canoeing and then canoodling with the local talent at a music festival and, to round off the trip, a visit to a friend's upmarket brothel located in a fairytale castle.  The only problem is that Frank has been left in charge of Bo, Mia's 12-year-old nephew.  This may be a chance to prove his fatherhood potential, or it could be a complete disaster.  No prizes for guessing which one it turns out to be.
Apart from the totally inane humour, Klown is imaginatively set in the idyllic Danish summer countryside and there are some gloriously cinematic moments as they navigate the waterways of this beautiful part of Scandinavia. The brothel setting is like something out of Festen – location-wise, promising an evening of upmarket naughtiness and nastiness too. It's watchable and convincing, written by Hyam and Christiansen: two of Denmark's most popular stand-up comedians.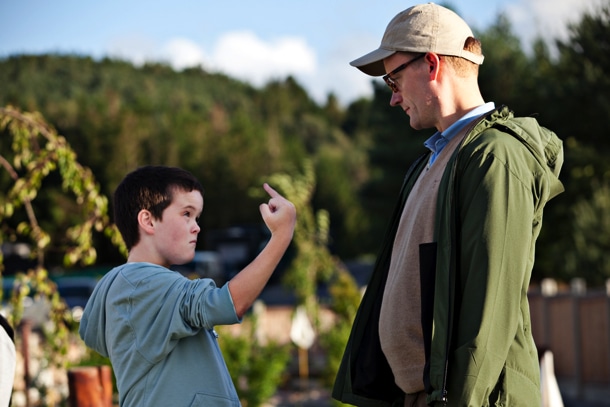 So off they go with one mishap leading to another. There's not much of a storyline but instead you get a good hour of politically incorrect shenanigans and arch ribaldry on the river. With themes of male-bonding and female-bonding, the only bonding that doesn't feature is bondage itself but there is a little scene that really hits the spot – you'll either love it or hate it – but see it before the Hollywood re-make! MT
KLOWN IS OUT on PRIME VIDEO