Dir: Abel Ferrara | Cast: Christopher Walken, Laurence Fishburne, David Caruso, Wesley Snipes, Steve Buscemi, Joey Chin  | Crime Drama, 103′
Abel Ferrara gives this US crime thriller a lyrical almost existential makeover spiked with some  vicious violence and an incendiary car chase on a storm-lashed bridge. Haunted by the otherworldly elegance of Christopher Walken as mercurial world-weary crime lord Frank White, a strangely likeable felon determined to do good, having done bad in gangland New York.
Walken carries his villain head and shoulders – quite literally – above the usual hard-nosed mobsters. Not that he doesn't mince words, and there are some punchy lines thanks to Ferrara's regular writer Nicholas St John: "are you gonna arrest me, because if so do it because I've got people waiting for me".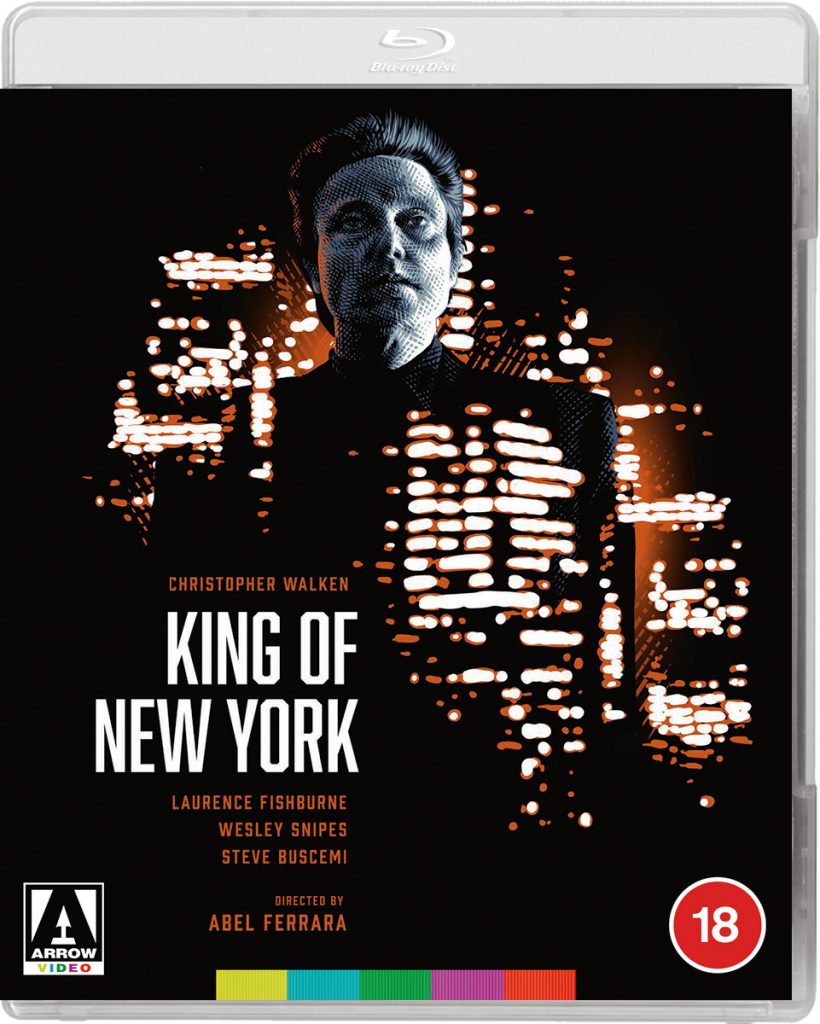 Laurence Fishburne and David Caruso also add zest to the mix, Caruso as a frustrated cop: "every time Frank kills somebody out there, it's our fault, and I can't live with that". But this is a film made of memorable moments rather than a true epic feature. Ferrara makes gangland look real but stylish, rather than gritty or dangerous – he a 5 million dollar budget to play with. Bojan Bozelli's lighting in the high class brothel and neon nights scenes is particularly lush.
Back on the streets Frank White's game-plan is to rebuild the community hospital out of his ill-gotten gains but his recidivist credentials cannot help getting in the way, especially when the Chinese gangster Larry Wong gets involved. Ferrara portrays a time when New York gangsters made millions and sunk it into real estate, adding to the city's reputation for iniquity, finally addressed – and rectified – by Mayor Giuliani. Sadly, women only get to play molls and prostitutes (although one pretty boy serves as a nifty receptacle for cocaine). The soundtrack is terrific and Walken does his funky dances and makes some serious social comment about the drug trade. MT
NOW AVAILABLE ON ARROW PLAYER & 4k RESTORATION BLU-RAY/DVD