The UK Jewish Film Festival is back to celebrate its 20th edition beginning a nationwide tour that kicks off in London on 5th November with INDIGNATION one of the best US dramas of the year. The chemistry crackles between Logan Lerman and Sarah Gadon in James Schamus' feisty adaptation of Philip Roth's bestseller about of an Orthodox young man from a working class background who wins a university scholarship in 1950s America and is swept off his feet by a blonde blue-stocking from the other side of the tracks. Tracy Letts gives an impressive turn as the Dean of Studies. (+introduction by director James Schamus).
Denis Lavant plays the central role in Emmanuel Bourdieu's intelligent post-war drama LOUIS-FERDINAND CELINE (2016) that explores identity, moralism and Art through a meeting in 1948 between one of France's best known writers and Nazi collaborators, and exiled American Jewish scholar Milton Hindus, during their exile in Denmark. This is an engrossing drama that shows how two intellectuals grow to admire each other, despite their glaring differences. (+ Q&A with actor Philip Desmeules).
The tragic story of Anne Frank has captured the imagination of filmmakers in various guises from a Japanese animation by Akinori Nagaoka to Robert Dornhelm's more traditional TV take with Ben Kingsley as Otto Frank. The festival screens the UK premiere of this sumptuous German-directed drama, THE DIARY OF ANNE FRANK (Das Tagebuch der Anne Frank) which has Lea van Acken (Stations of the Cross) as the Jewish teenager whose secret diaries record the teenage angst of growing up in hiding from the Nazis in wartime Amsterdam. The Wall star Martina Gedeck plays her mother Edith.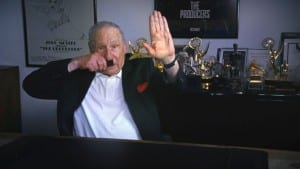 Comedy features in a welcome 'Laugh' strand with THE LAST LAUGH from documentarian Ferne Pearlstein (Freakonomics). Mel Brooks, Larry Charles, Sacha Baron Cohen, Sarah Silverman and Joan Rivers guarantee laugh out loud moments exploring the boundaries between humour and taboo subjects including the Holocaust and anti-seminitism. At what point is it acceptable for comedians to take on the most serious of topics and how does one comedian make us laugh while another falls at on his or her face? There are some unexpected insights here. (+panel discussion with Debbie Chazen, Josh Howie, and other British comedians). 
EVERYTHING IS COPY is a biopic that looks at the life of Nora Ephron through the lens of her son, and filmmaker, Jacob Bernstein. The documentary brings new insight into the American scripter, director and journalist who was particularly well known for her romantic comedies When Harry met Sally, Sleepless in Seattle and Silkwood.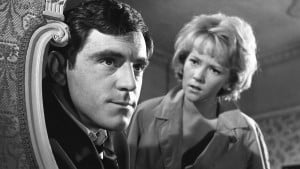 And from the archives comes British director Ken Hughes' restored crime caper starring the vastly underrated talents of Anthony Newley, alongside Robert Stevens, Warren Mitchell and Julia Foster. THE SMALL WORLD OF SAMMY LEE (1963) sees Newley playing the fast-talking, card-playing, peep show compere trying to raise money to cover his debts in a charismatic snapshot of Sixties Soho, captured by the legendary cinematographer Wolfgang Suschitzky (Get Carter) with a jazz score by Kenny Graham. MT
THE UK JEWISH FILM FESTIVAL 5-20 NOVEMBER 2016 | NATIONWIDE
,