Dir.: Bert Stern, Aram Avakian; Documentary with Theolonious Monk, Anita O'Day, Louis Armstrong, Mahalia Jackson, Chico Hamilton, Chuck Berry; USA 1959, 85 min.
This documentary of the Newport Jazz Festival that took place at Freebody Park, Newport, Rhode Island in July 1958 is the only directional credit of fashion photographer Bert Stern; also one of three credited cameramen of Jazz. (His co-director Aram Avakian is best known for helming End of the Road (1970), which got a X-rating for showing an abortion).
Jazz is a lively interactive blast from the past, the crowd are major players in an event that captures the heady atmosphere of a free-wheeling and jubilant world on the cusp of the 1960s: the best was yet to come in this brave and promising new era. Of course, behind the scenes Behind Vietnam was raging and the filmmakers make a conscious decision not to include the mayhem caused by an influx of black citizens into the luxury enclave of Rhode Island. But they are big players as musicians and onlookers enjoying the pleasant July seaside resort.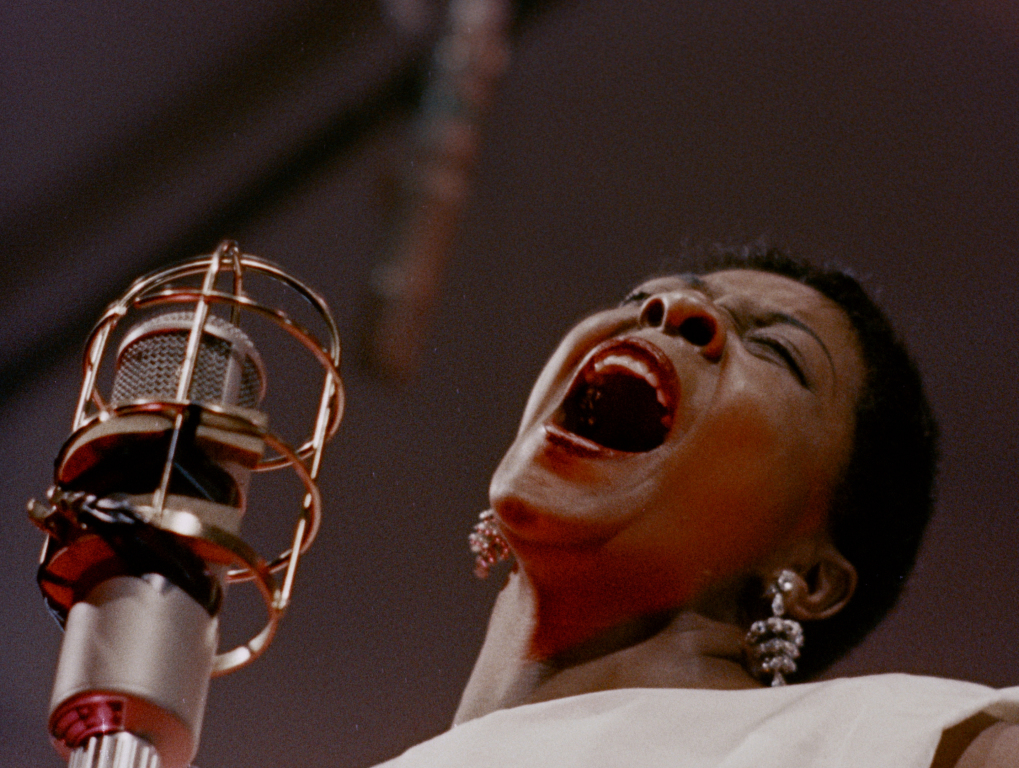 The music is very mainstream, even by standards of the late 1950s. Looking at the list of omissions by the filmmakers – Miles Davis, John Coltrane, Duke Ellington with his band, and Mary Lou Williams – it becomes clear Jazz was meant to appeal to the widest audience possible. Still, it works, mainly because the lack if commentary, just the voice of emcee Willis Connover. The directors drift around the harbour too where yachts were competed in trials for the 'America Cup', adding a salty maritime edge to the sultry Southern singers. Their camera catches the Hamilton Quintet rehearsing in a nearby house, after which cellist Nathan Gershman plays Bach's Cello Suite number one – just for himself.
Having said all this, there is a towering cast of musicians, dominated by female artists – Louis Armstrong (joyful as ever) and his "All Stars", Anita O'Day (Sweet Georgia Brown), Dinah Washington (All of Me), R&B star Big Maybelle and Mahalia Jackson. At the beginning we get only a short glance of Theolonious Monk, playing "Blue Monk" with his trio, totally immersed in playing the piano, oblivious to what was going on around him. Chuck Berry enjoyed great applause for his version of "Sweet little sixteen", even though it was originally a rock hit. But the night belonged to Mahalia Jackson, whose "The Lord's Prayer" ran into Sunday morning.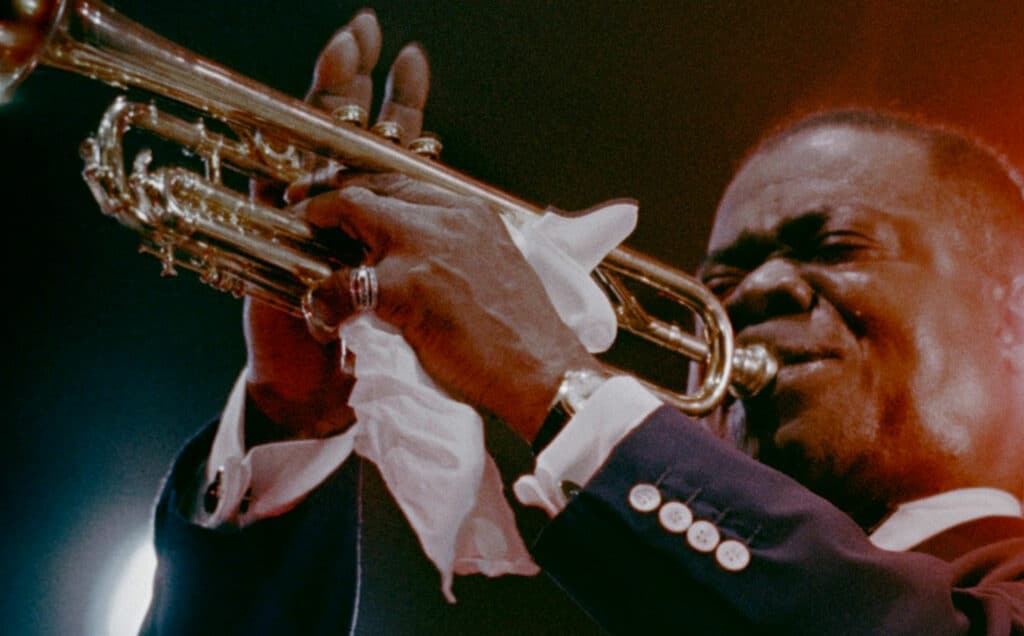 The audience is shown intimately, not just a decorative backdrop, but a real participant. Some are serious devotees, others have brought their children and even babies to boogie along. A vicar and fan with his own 8mm camera are also on show. The consensus was to give the impression of a united nation, helped along by a decade of affluence. But the undocumented police interference was a sign of things to come. The near future would bring the murders of John F. Kennedy, his brother Bobby and the slaying of Martin Luther King amongst a growing Civil Rights movement. So looking back Newport 1958 appeared like a beacon of hope, in a world now lost for ever. We are left wondering how many of the earnest young citizens went on to the streets in the 1960s, protesting against the Vietnam War.
The film was shown at the Venice Film Festival in 1959 and the restored copy is much more than a Jazz documentary: A snapshot of a nation just before major turmoil would jumble the pieces leaving nothing in its place any more. Only the jazz survived. AS
A 4K RESTORATION ON CURZON | 30 AUGUST 2021