Jacques Becker, who was born and died in Paris (1906-1960), only made thirteen feature films in a relatively short period of time, between 1942 and 1960. His legacy was small but perfectly-formed and rich in important titles such as Casque d'Or (Golden Helmet, 1952), Touchez pas au grisbi (Hands Off the Loot, 1954) and Le Trou (The Hole, 1960) more than enough to earn Becker consideration as one of the essential names of French cinema, who work was often classified as 'transcendent realism'.
Becker eventually became a Communist, although he never made social cinema in the strict sense of the word, training in the cinema of the Popular Front and worked as an assistant to Jean Renoir.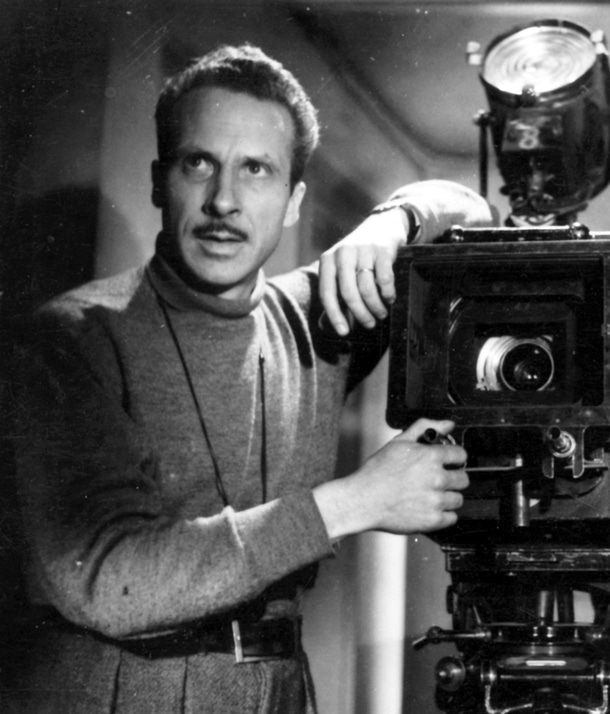 His influences came both from the work of the author of La grande illusion (Grand Illusion, 1937), one of the eight films by Renoir on which Becker worked as an assistant, and from the classic North American movies made prior to World War II.He was a huge fan of King Vidor and Howard Hawks, for example. Hisstyle stemmed from a sort of classicism, soon moving into modernity, refining itself at neck-breaking speed during the Occupation and post-war period.
It comes as no surprise that the majority of the influential Cahiers du cinéma critics always defended him as being one of the few directors saved from the generalised attack on French post-war cinema: for Truffaut, Godard and company, enemies of academicism, Becker was always on a par with his mentor Renoir, with Jean Cocteau, Jean-Pierre Melville, Max Ophüls, Robert Bresson and Jacques Tati.
A lover of detail and meticulous both when recreating periods in the studio or shooting outdoors, stylist of the mise-en-scène and creator of unrepeatable atmospheres such as the romantic and violent Casque d'Or (Golden Helmet), Becker practiced impressionism and realism equally, paying as much attention to the historical periods of his tales as he did to the psychology of his characters. The "Cahiers du cinéma" critics saw in him the modernity that they themselves would put into practice on moving into production as part of the Nouvelle vague.
LE COMMISSAIRE EST BON ENFANT, LE GENDARME EST SANS PITIÉ / PITILESS GENDARME | JACQUES BECKER, PIERRE PRÉVERT (FRANCE) 1935
The police superintendent may be good-natured but he has got a lot on his plate with all the witnesses that come to make a statement before him. They are all crazier than the others and although the superintendent is not too bad at keeping his self-control, he might well go nuts after all with this bunch of lunatics.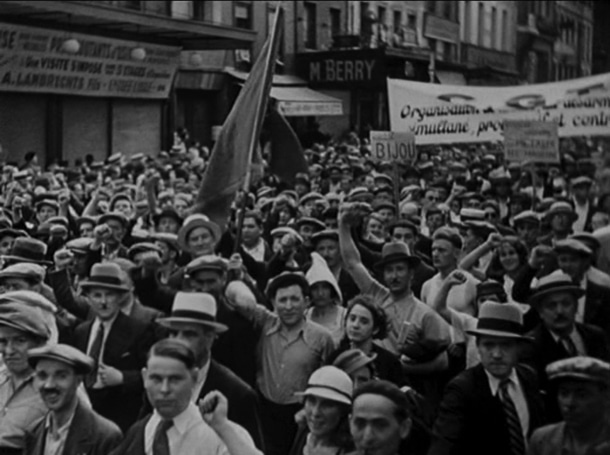 LA VIE EST À NOUS
JACQUES BECKER, JEAN RENOIR, JACQUES B. BRUNIUS, HENRI CARTIER-BRESSON, ANDRÉ ZWOBADA, JEAN-PAUL LE CHANOIS (FRANCE) 1936
The film, shot at the initiative of the French Communist Party, mixes documentary with fiction. A Board of Directors is preparing a mass layoff; in a factory, a strike prevents the dismissal of the older workers; some peasants prevent the auction of the possessions of a poor farmer with the help of political activists; a young man out of work who cannot even eat receives the help of a group of communist young men.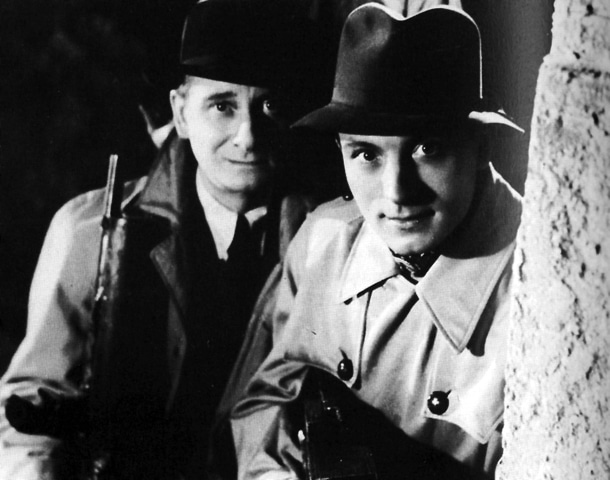 DERNIER ATOUT
JACQUES BECKER (FRANCE) 1942
A man is murdered in an imaginary South American city. Two young detectives, Clarence and Montes, on a level pegging in their wrangle to see which of them will graduate as best student from police academy, are given the job of investigating the case. The deadlock will be broken once and for all.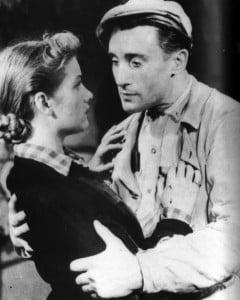 GOUPI MAINS ROUGES / IT HAPPENED AT THE INN (1943)
In a small French village a woman is killed and her money stolen. Several members of her family, the Goupis, are suspected. In addition, the family is looking for the gold of its older member, who is about to die.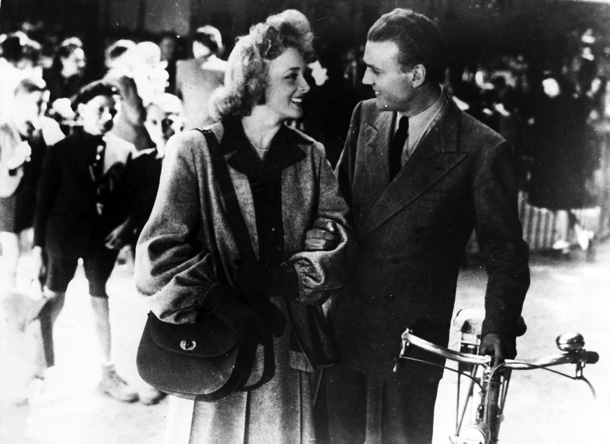 FALBALAS / PARIS FRILLS | Jacques Becker France 1945
Micheline arrives in Paris to prepare her marriage to Daniel Rousseau. There she falls in love with her fiancé's best friend, dress designer Philippe Clarence, an impenitent ladies' man who seduces and then leaves her, although he later finds out that he is deeply in love with her. (Available on Studiocanal later in 2017).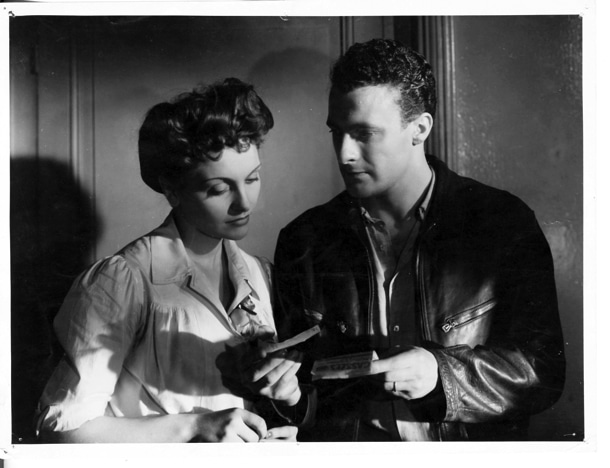 ANTOINE ET ANTOINETTE / ANTOINE AND ANTOINETTE (1946)
Antoine, who works in a printing house, and Antoinette, an employee at Prisunic, buy a winning lottery ticket. When they lose said ticket, their dreams seem to fade away.
RENDEZ-VOUS DE JUILLET / RENDEZVOUS IN JULY (1949)
Lucien is a young Parisian boy who dreams of becoming an explorer, but his parents expect him to lead a conventional life. After an argument with his father, Lucien leaves home with his friends; aspiring actors and jazz lovers, writers and film directors. Together they will hatch a plan to break free.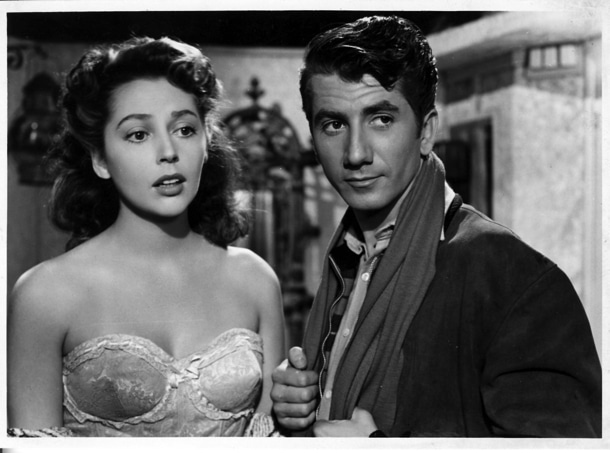 ÉDOUARD ET CAROLINE / EDWARD AND CAROLINE
Jacques Becker (France) 1950
Edouard is a poor pianist married to Caroline, a beautiful girl from a middle-class family who don't approve of their marriage. Caroline's uncle invites the couple to a party at which Edouard is to play the piano… a situation that will have them arguing before they know it.
CASQUE D' OR | JACQUES BECKER (FRANCE) 1952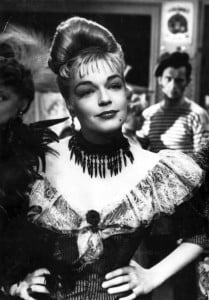 The members of Leca's gang go to an open-air dance hall with their ladies. One of them, Marie (Signoret) meets Manda, a carpenter and friend of one of the members of the gang, with whom she falls in love. Her man Roland is jealous and Leca has also set his eyes on her.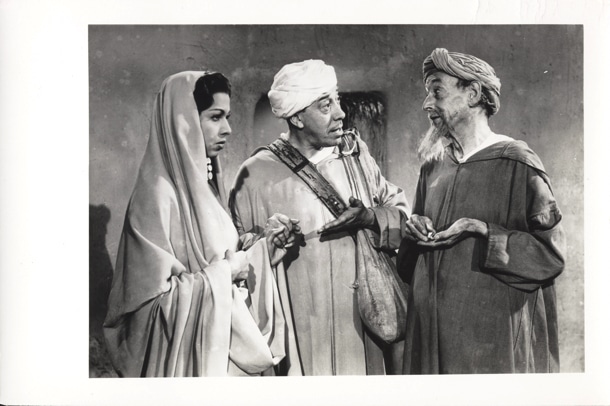 ALI BABA ET LES 40 VOLEURS / ALI BABA AND THE FORTY THIEVES | Jacques Becker (France) 1953
Ali Baba, one of Cassim's servants, is sent to buy a slave for his master. On the way back he falls in love with Morgiane, the slave. The caravan is attacked and this allows him to discover the cave of the forty thieves and the secret word to enter it.
RUE DE L'ESTRAPADE | Jacques (FRANCE) 1953
Although Françoise and Henri have a happy marriage, he is caught having an affair by one of his wife's friends. Furious that he cheated on her, Françoise moves into the Rue de l'Estrapade, a district of bohemian artists. There she succumbs to the charms of Robert, a young and down-at-the-heel existentialist musician strapped for cash.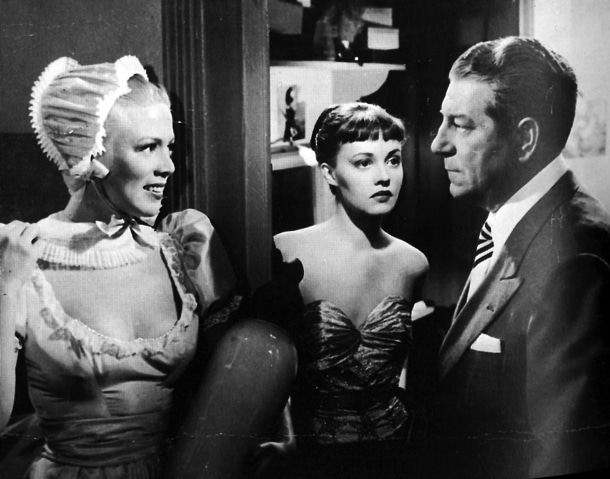 TOUCHEZ PAS AU GRISBi  | Jacques Becker (France/Italy) 1954
Max, an ageing gangster, has come up with a master plan for a heist involving 50 million francs. His ex-girlfriend, who left him for Angelo, the head honcho of a rival gang, schemes to get her hands on the details of the plan and swipe the 50 million haul for herself. But Max is so discreet and impassive that it is impossible to get the information the easy way, so they decide to kidnap his sidekick and demand a ransom.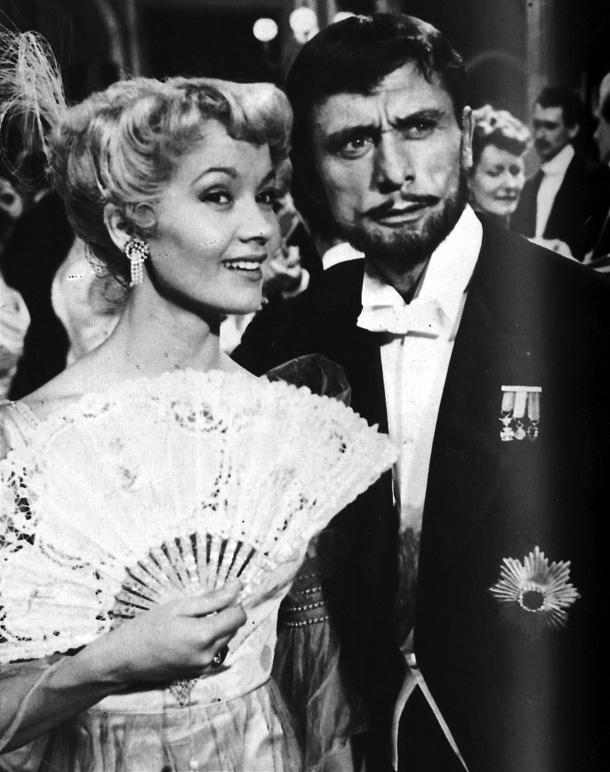 LES AVENTURES D'ARSÈNE LUPIN / THE ADVENTURES OF ARSÈNE LUPIN Jacques Becker (France/Italy)1956
Arsène Lupin, the gentleman thief, steals two masterpieces by Leonardo and Botticelli from the home of the President of the Council. Some time later, he tricks several jewelers to come to his house and then steals their gems. His next victims are a Maharajah and Kaiser William II.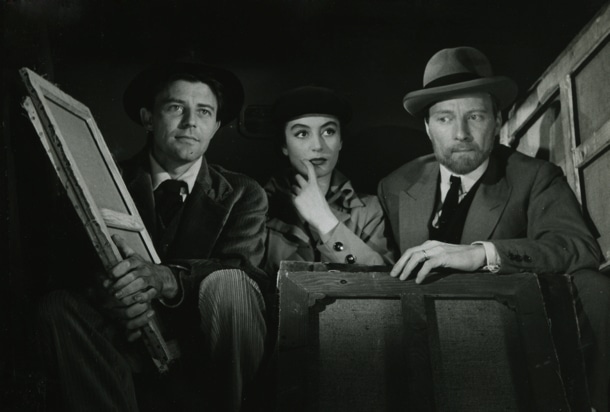 LES AMANTS DE MONTPARNASSE / MODIGLIANI OF MONTPARNASSE | Jacques Becker (France/Italy) 1958
The film portrays the last years in the life of painter Amedeo Modigliani, his artistic peak, but marked also by alcohol and his love for Jeanne Hébuterne.
LE TROU | Jacques Becker (1960)
In prison, four inmates serving life sentences run into unknown territory when they involve a new prisoner in their elaborate escape plan plan. Becker collaborated with real life La Sante prisoners to add authenticity to his last film and died several weeks after completing the romantic drama.
JACQUES BECKER | BFI player  | STUDIOCANAL Blu-ray release.