Ernst Ingmar Bergman (1918-2007) was a Swedish director, writer, and who also produced in television, theatre and radio. He is recognized as one of the most accomplished and influential filmmakers of all time, who made over 60 feature films and documentaries during his long career that focused on themes such as death, illness, faith, betrayal, and insanity.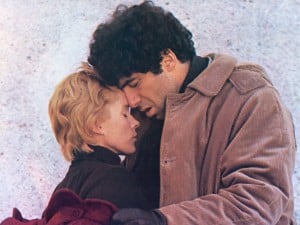 Persona headlines  a short retrospective of the Swedish director's films to celebrate his centenary year which opens in January. Also released in selected cinemas UK-wide will be The Touch (1971) on 23 February and The Magic Flute (1975) on 16 March. In addition, Summer with Monika (1953), Smiles of a Summer Night (1955), The Seventh Seal (1957), Wild Strawberries (1957/left) and Cries and Whispers (1972) will be available to cinemas through the BFI so that they can mount their own mini-retrospectives during this centenary year.
BFI Southbank's Ingmar Bergman: A Definitive Film Season, includes virtually everything Bergman wrote for the screen, taking in well-known film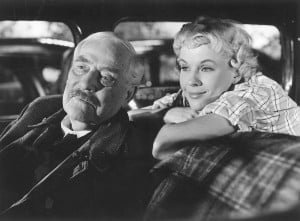 s such as The Seventh Seal (1957) and Wild Strawberries(1957), and ground-breaking TV series like Scenes From a Marriage (1973) to lesser known titles, and those scripted by Bergman and directed by his collaborators. All in all more than 50 films directed or written by Bergman, as well as several TV series, will screen at the BFI accompanied by an ambitious events programme, designed to bring Bergman and his work to life for a new generation. This will include discussions, immersive experiences and talent-led events.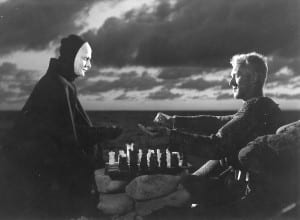 Bergman also directed over 170 plays. From 1953, he forged a powerful creative partnership with his full-time cinematographer Sven Nykvist. In his dramas he regularly cast Harriet and Bibi Andersson, Liv Ulmann; Max von Sydow and Ingrid Thulin. His homeland of Sweden was the setting for nearly all his film; but from 1961 he began shooting on the island of Faro with Through A Glass Darkly.
English film critic Philip French referred to Bergman as "one of the greatest artists of the 20th century, he found in literature and the performing arts a way of both recreating and questioning the human condition".
INGMAR BERGMAN RETROSPECTIVE | JAN-FEB 2018 | BFI | NATIONWIDE