IL CINEMA RITROVATO or literally, Cinema Rediscovered, is now in it's 28th year and, judging by the increased attendance this year, continues to grow in popularity. The Bologna festival takes place each year at the end of June for 8 days with screenings showing across four main screens in the city, all within easy walking distance, and the famous late night free open-air screenings in the Piazza Maggiore.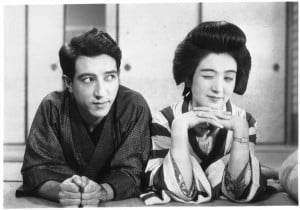 Each year film scholars, academics and everyday cinemagoers descend upon medieval town in Emilia Romagna for specialised film screenings ranging this year from a William Wellman mini-retrospective, James Dean, The Golden 50's – India's Endangered Classics, Riccardo Freda, Werner Hochbaum, Italian episode films, Polish New Wave in cinemascope and Hitler war films to name but just a few of the strands. The regular strands that continued this year included new restorations of cinema classics, cinema from 100 years ago along with this year's Japanese section which focused on early talkies from the Shochiku studio.
At any given time you could bump into on the streets, or at a screening, the likes of Jonathan Rosenbaum, Dave Kehr, Scott Foundas, David Bordwell and Kristin Thompson or even US director, Alexander Payne who is back for his second successive year.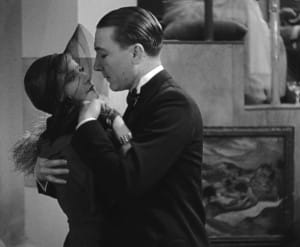 Director Costa Gavras was in attendance this year. Since 2007 he has also been president of the Cinémathèque Française. He was interviewed by the festival's creative director, Peter von Bagh, and spoke about his early life in Greece and then working as an assistant director with the likes of René Clair (TOUT L'OR DU MONDE 1961), Jacques Demy (LA BAIE DES ANGES 1963) and René Clément (LE JOUR ET L'HEURE 1963 & LES FELINS 1964) before embarking on his own first film COMPARTIMENT TUERS (1965). He also discussed the political outcry around the release of his most celebrated movie Z (1969).
There was an opportunity to see some more recent restorations that had premiered at the Cannes Film Festival back in May. These included DRAGON INN (1967). LES CROIX DE BOIS (1931), LA PAURA (1954), COLOUR OF POMEGRANATES (1968) and LA CHIENNE (1931).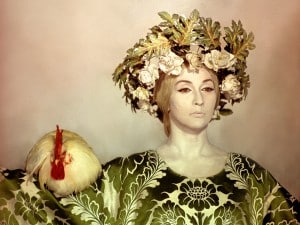 There were two real highlights from these films and the first was Renoir's film LA CHIENNE aka THE BITCH. Michel Simon plays the hapless Maurice Legrand, unhappy in his marriage to the nagging Adele and one night meets the beautiful Lulu who has just been beaten by her pimp boyfriend, Dédé. He walks her home to take care of her. Legrand falls in love with Lulu only to be the victim of her and her boyfriend's plot to extract as much cash as possible from him. Simon is in superb form, as is Janie Marèse as the bitch of the story, Lulu. The film was later remade in 1945 by Fritz Lang as SCARLET STREET. The print screened at the festival was restored by the Cinémathèque française.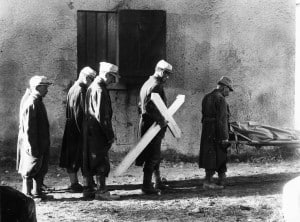 The other film highlight from this strand was the L'Immagine Ritrovata Bologna restoration of Raymond Bernard's 1931 film LES CROIX DE BOIS aka WOODEN CROSSES. Bernard's remarkable and inventive use of both handheld and tracking shots to film recreated battle sequences in the trenches and on the battlefields of World War 1 are simply astonishing. There's one particular battle scene that takes place in a cemetery that shall stay long in the memory as an incredible achievement of choreography in cinema.
The Polish New Wave in CinemaScope strand at this year's festival was particularly impressive, following on from last year's Czech New Wave strand entitled L'emulsione conta: Orwo e Nová vlna (1963-1968). Delights such as THE FIRST DAY OF FREEDOM (1964), SAMSON (1961), THE SARAGOSSA MANUSCRIPT (1964), FARAON (1965) and PASSENGER (1963) were on show. It would be hard to pick a favourite from this impressive selection as seeing  and Wajda's SAMSON turned out to be a real discovery.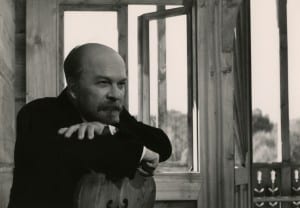 Munk died tragically in a car accident on his way home from the Auschwitz concentration camp where he had been shooting PASSENGER, so the film was left incomplete and was finished posthumously by the use of stills and narration, two years later.  Seeing it projected on the big screen was a gruelling yet rewarding experience.
One of the more interesting strands, and an ingenious programming idea, were the Italian episode films. The strand was entitled L'Italia in corto. Prima parte (1952-1968) and featured two single episodes from different compendium films made during this period. Several of these were a lot of fun and worked surprisingly well when put together as a double bill. The best two were an episode entitled Il Professore by Marco Ferreri from the 1964 film CONTROSESSO paired with Renzo e Luciana by Mario Monicelli from the 1962 film BOCCACCIO '70. The restoration of the latter film looked beautiful with its strong rich, vibrant colours literally glowing on the screen.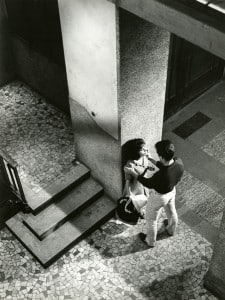 William A Wellman was being celebrated at this year's festival whereas in previous years we have seen the likes of Allan Dwan, Raoul Walsh and John Ford. I saw just three of Wellman's films at the festival; NIGHT NURSE (1931) with a very early performance from Clark Gable as a suited and booted psycho-chauffeur, YELLOW SKY (1948) and THE OX-BOW INCIDENT (1943), a dark, disturbing western about a posse who end up lynching three innocent people. Henry Fonda and Dana Andrews starred.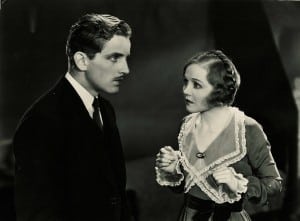 A remaining highlight of the festival, was Ernst Lubitsch's 1932 film THE MAN I KILLED aka BROKEN LULLABY. Whilst the acting would never win any awards, the film itself was very affecting indeed. It tells the story of a French soldier who kills a German solider in the trenches of World War 1. After the war he becomes wracked with guilt and sets off to Germany to beg forgiveness from the dead German's parents and fiancé. The screening I attended was packed, with people standing around the sides and seated on the floor of the cinema. When the film was over it received a very deserved rousing applause from the audience. There's something comforting when a fairly obscure 1932 film can still cause this sort of a reaction and this is really what IL CINEMA RITROVATO is all about; re-discovering those forgotten gems of cinema. NEIL MCGLONE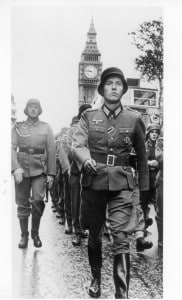 Neil McGlone is agent/representative for Il Cinema Ritrovato's creative director, Peter von Bagh and has been involved with both this festival and Midnight Sun Film Festival for the past five years.  He is also programme advisor for London's Nordic Film Festival.  Neil recently worked as film advisor and researcher for Mark Cousins' A STORY OF CHILDREN AND FILM (2013) and Peter von Bagh's SOCIALISM (2014). He is currently in pre-production with Alexander Payne on a documentary about British film historian, Kevin Brownlow (IT HAPPENED HERE).
IL CINEMA RITROVATO