Writer/Director John Cassavetes
Cast:    Ben Gazzara, Peter Falk, John Cassavetes
Jenny Runacre, Jenny Wright, Noelle Kao
138mins              Drama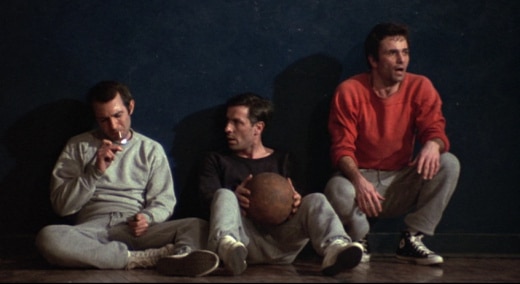 It would be easy to wax lyrical about John Cassavetes and what he means to American film history for the entirety. Let's leave it choice: he is credited with being the father of American Cinema Vérité, was Oscar nominated as a Writer, a Director and as an Actor and his facsimile graces a US stamp.  Contrary to popular myth, though you could be forgiven for thinking so, his films were never simply just a filmed improvisation but improvised extremely rigorously in rehearsal to produce a finished script which was then filmed.
Regarded by some as his masterpiece, and pre-dating his better known 1976 The Killing of A Chinese Bookie and 1974 A Woman Under The Influence, Husbands is another dark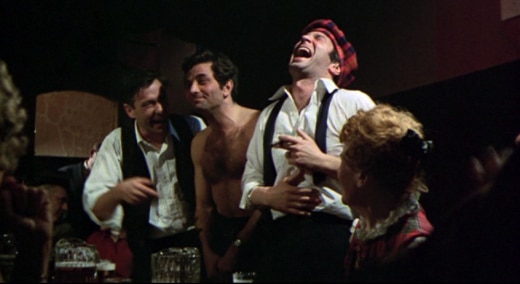 and unflinching gaze deep into the psyche; in this case, three close friends facing their own mortality through the untimely demise of their fourth musketeer.
There will always be a real sense of truth and spontaneity to Cassavetes films because of his exacting process and the great troupe of truly talented actors who went on to rule the firmament but were never better than when let loose by Cassavetes. Husbands is one such example and it remains at times just plain difficult to watch, so deep is the sense of intrusion into these men who are laid naked to the lens. I find it telling that he only appeared in Hollywood fare to fund his own projects. He died too young in 1989 aged 59, of liver cirrhosis.
Husbands received only a limited release back in the UK in 1971, so for all of you old enough then but missed it and all of you now old enough to appreciate a master at the top of his game, go and be discomfited. There's no one like him for viewing humanity, in all its mess. AT
Nominated for Best Screenplay – Motion Picture at the 1971 Golden Globes.
At the BFI Southbank from Friday 28 September until 10th October 2012