The HUMAN RIGHTS WATCH FILM FESTIVAL is 20 in Britain! From 9-18 March Barbican, British Museum, Curzon Soho, Picturehouse Central, Ritzy Picturehouse

 will be screening a variety of powerful and poignant films that explore the most urgent human rights issues facing the world today from censorship; freedom of expression; the migration and refugee crisis and children and women's rights.
The Opening Night film on Thursday 10 March at the Curzon Soho is the UK premiere of HOOLIGAN SPARROW which highlights the cost of defending human rights in China today. The Closing Night film on 18 March at Picturehouse Central is Deniz Gamze Ergüven's Academy Award nominated debut drama MUSTANG, the story of five rebellious sisters growing up in Turkey who suddenly find their family home transformed into a prison, their schoolwork replaced by compulsory household chores and their futures dominated by arranged marriages.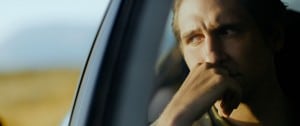 Three films, and a special programme event, highlight migration and the refugee crisis this year. Andreas Koefoed's AT HOME IN THE WORLD  intimately portrays ordinary children in extraordinary circumstances as they await the outcomes of their asylum claims at a Red Cross school in Denmark. George Kurian's  THE CROSSING gives a first-hand account of the perilous journey of a group of Syrian refugees and their struggle to keep their sense of identity and purpose once they get to Europe, and Jonas Carpignano's drama MEDITERRANEA charts the struggle of two Burkinabe brothers who cross deserts and oceans to pursue a better life only to face racism in a small town in Italy.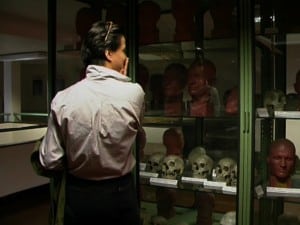 In a panel discussion, Giles Duley, Kim Longinotto and Chiraf Kiwan will explore the notion of A RIGHT TO THE IMAGE that protects the dignity of subjects, as well as the integrity of the journalists, filmmakers, photographers, and researchers who work in these situations.
Complex ethical issues are also revealed in two documentaries. In JERUSALEM the director Danae Elon moves her young family from New York to her hometown of Jerusalem and intimately captures the experiences and endless questions of two of her young boys as they confront the reality around them. In SONITA (winner of Sundance 2016 Grand Jury Prize for Documentary and World Cinema Audience Award for Documentary) the filmmaker Rokhsareh Ghaem Maghami documents and ultimately alters the course of the life of the feisty Afghan teenager Sonita, who despite living as a refugee in Iran, where female singers are banned from singing solo, as well as her family's plans to sell her for $9,000 as a teenage bride, remains determined to become a famous rapper.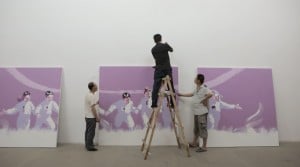 Another artist as agitator is profiled in Adam Sjöberg's colourful documentary I AM SUN MU, which delves into the life and work of the anonymous North Korean artist who defected to the south and worked under a defiant alias meaning "no boundaries" to criticise the repressive regime of Kim Jong-un. Offered a solo exhibition in China, Sun Mu prepares his show undercover, risking freedom and safety to expose the truth through art.
In Richard Todd's FRACKMAN the Australian accidental anti-fracking activist Dayne Pratzsky takes on international gas companies in an effort to halt industrial-scale fracking in the state of Queensland. In his transformation from pig-shooter to global activist, he brings together a peculiar alliance of farmers, activists and political conservatives who unite behind him in protest.
HUMAN RIGHTS WATCH FILM FESTIVAL | 9 – 18 MARCH 2016 | LONDON | WORLDWIDE 2016