The HUMAN RIGHTS WATCH Film Festival, in its 19th year, takes place at various venues in London from 18th March. Here's a flavour of some of the titles screening: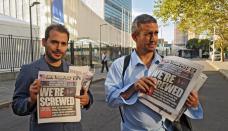 Opening Night | Thu 19th March | CURZON SOHO
THE YES MEN ARE REVOLTING (UK Prem)
Comedy troupe The Yes Men stage phoney events and press releases in an effort to bring attention to environmental dangers and corporate greed. Director Laura Nix (The Politics of Fur) gets to grips with these activists, some of whom are personal friends, to bring their challenges and motivations to the surface.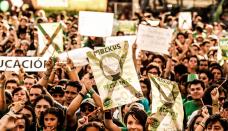 Friday 20 March, CURZON SOHO | Sunday 22 March, BARBICAN
LIFE IS SACRED (UK Prem)
Danish filmmaker Andreas Dalsgaard has been documenting the Colombian professor-turned-politician Antanas Mocus for many years – first for Cities on Speed: Bogota Change (2009) which focuses on Mockus' work as Mayor of Bogota and mire recently Life is Sacred, which features some of the people from the earlier film. Dalsgaard studied in visual anthropology in Paris and then anthropology in Aarhus, before graduating from film school in Denmark in 2009. His first feature Afghan Muscles (2007) became a festival hit and won the American Film Institute Grand Prix.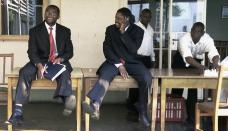 Friday 20 March, BARBICAN | Monday 23 March, RITZY, Brixton:
DEMOCRATS 
Director Camilla Nielsson spent three years filming the cross-party negotiations behind Zimbabwe's 2013 constitution – it took a year just to gain the right filming permits – and gained an extraordinary level access and trust among Zimbabwe's political players.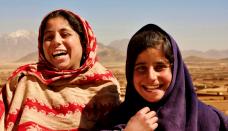 Friday 20 March, RITZY Brixton | Saturday 21 March, CURZON SOHO:
WHAT TOMORROW BRINGS (Exclusive preview)
Director Beth Murphy spent a year in Afghanistan filming What Tomorrow Brings about a newly established Afghan girls' school, where the humanitarian battle to provide basic education for girls mirrors the military and political battles to save Afghanistan from again becoming a failed state. The film traces the stories of several girls over a single school year – both inside the classroom and at home – while providing a rare glimpse into the day-to-day life of an Afghan community torn between two radically different destinies.
Murphy has directed, produced and written nearly 20 documentary films for national and international media outlets including The Sundance Channel, The History Channel, Discovery International, Lifetime Television, The Sundance Channel, Discovery Health, PBS, NHK, and numerous international outlets.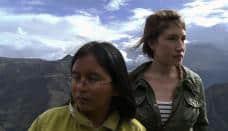 Saturday 21 March RITZY Brixton | Monday 23 March, BARBICAN
STORM IN THE ANDES (UK Prem)
Director Mikael Wiström is an award-winning Swedish documentary filmmaker, photographer and documentary teacher, who has been making films in Peru since 1982, and started travelling to Peru in 1974 as a photographer. For Storm in the Andes he originally intended to make a film about the Peruvian conflict from the peasants' point of view, when out of the blue, Josefin Ekermann wrote to him wanting to find out more about her aunt and her family's history with the Shining Path movement (Sendero Luminoso), which then changed the course of his film with extraordinary results.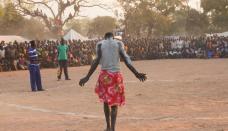 Saturday 21 March, RITZY Brixton | Sunday 22 March, BARBICAN
BEATS OF THE ANTONOV (UK Prem)
Director Hajooj Kuka is filmmaker from Sudan, currently based between Nairobi, Kenya and Nuba Mountains, Sudan. He is the creative director of 3ayin.com, a website that works with local reporters aimed at bringing news of the war through short documentaries, to the Sudanese people. Hajooj is a regular contributor to nubareports.org. His previous work includes the 2009 documentary, Darfur's Skeleton (52 min), which explores the conflict in Sudan's troubled region since 2003. Beats of the Antonov won the People's Choice Award at the 2014 Toronto International Film Festival.
Sunday 22 March, CURZON Soho | Tuesday 24 March,RITZY Brixton: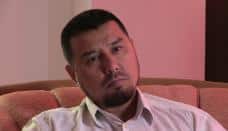 UYGHYRS: Prisoners of the Absurd (UK Prem)
Director Patricio Henríquez is a Quebec based filmmaker with a prolific body of work acknowledged by more than 70 awards and distinctions. He grew up and trained in filmmaking in Chile leaving the country after Augusto Pinochet overthrew the democratically elected government of Salvadore Allende. In 1974 he settled in Montreal and has been making television and feature documentaries about Chile and social justice around the world ever since.He brings the little-known story of the Uyghur detainnees to the screen with a collective narrative in which the cynical machinations of nation-states often win out over reason.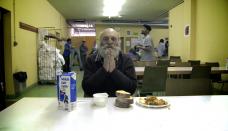 Tuesday 24 March, BARBICAN |Wednesday 25 March, CURZON Soho:
THE SHELTER (L'Abri) (UK Prem)
Director Fernand Melgar was born in 1961 in Tangier into a family of Spanish anarchist exiles. His parents clandestinely snuck him into Switzerland in 1963 when they entered as seasonal workers. He has produced over 20 documentaries on immigration and identity. His 2008 documentary La Forteresse won the Golden Leopard at the Locarno Film Festival as well as many other international awards. His film Special Flight (HRWFF 2012) shot in 2011 in an administrative detention center, received more than thirty international awards, including the Swiss Film Award and the Prix Europa.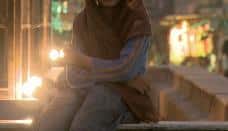 Tuesday 24 March, CURZON Soho | Thursday 26 March, BARBICAN:
THE DREAM OF SHAHRAZAD (UK Prem)
Multiple award-winning director, François Verster is based in Cape Town, South Africa. The Dream of Shahrazad has been his longest project in the making so far, and began with the idea of taking a classical piece of music and juxtaposing it with a contemporary political issue. Filmed before, during and after the Arab Spring The Dream of the Shahrazad weaves together a web of music, politics and storytelling to explore the ways in which creativity and political articulation coincide in response to oppression.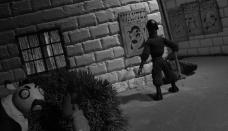 Monday 23 March, CURZON Soho |  Tuesday 24 March, BARBICAN | Thursday 26 March, RITZY Brixton:
THE WANTED 18 (UK Prem)
Filmmaker Amer Shomali, a Palestinian artist, grew up in a refugee camp in Syria, went to art school in Bournemouth, studied architecture at the Birzeit University in Palestine and now lives in Ramallah. He has co-director credits for the film The Wanted 18 which is a part-animated documentary (Shomali did the animation of the cows) about the non-violent resistance during the first Intifada in the late 1980s in the West Bank Christian town of Beit Sahour. Villagers bought 18 cows and started producing their own milk as a co-operative. The farm was so successful that the Israeli army, in a desperate bid to stop it, declared the farm "a threat to national security."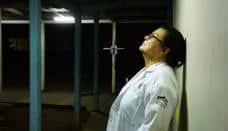 Wednesday 25 March, BARBICAN |  Thursday 26 March, RITZY Brixton:
A QUIET INQUISITION (UK Prem)
Directors Alessandra Zeka and Holen Sabrina Kahn have been producing documentaries together since 1998. Here they have created a powerful, character-driven story that revealed how total abortion prohibition impacts life in a public hospital. To contextualize the issue in the wider condition of women and girl's reproductive and maternal health, it was particularly important that the story focus on the experience of a routine OBGYN surgeon rather than an abortion doctor. During our pre-production trips Dr. Carla Cerrato emerged as the brave and compelling central figure for the film and it is around her growing sense of consciousness that the story is told. As a portrait of a strong Central American female professional A Quiet Inquisition also brings to view a figure rarely represented in the Latino or American media. The serious social and human rights issues central to this intimate story of Carla, her colleagues and patients – individuals whose lives have been turned upside down by the law – come to light here through a nuanced lens.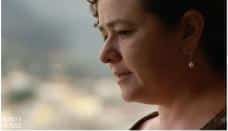 Wednesday 25 March, RITZY Brixton | Thursday 26 March, CURZON Soho:
BURDEN OF PEACE (International Prem)
Director Joey Boink is a political sciences graduate and filmmaker who has gained extraordinary access to Guatemala's first female Attorney General, Claudia Paz y Paz (during her four-year mandate in the world's most dangerous countries ) to make this film. It observes her attempts to break the downward spiral of a society where drug cartels, corruption and violence have become part of daily life. She manages to improve the country's safety and justice issues but is met with much resistance.
[youtube id="AUIRy3y9dwM" width="600″ height="350″]
THE HUMAN RIGHTS WATCH FILM FESTIVAL RUNS FROM 18 MARCH UNTIL 27 MARCH 2015. Tickets here  FEATURED IMAGE: ROSEWATER (2014) | MARCH 27