Dir.: Edgar Reitz; Cast: Marita Breuer, Dieter Schaad, Michael Lesch, Rudiger Weingang, Eva Maria Bayerswaltes, Karin Rasenack, Michael Kausch, Peter Harting, Jorg Richter, Jorg Hube, Gudrun Landgrebe, Gertrud Bredel; West Germany 1984, 924 min.
Edgar Reitz was originally intending to publish Heimat as a semi-autobiographical novel but a meeting with producer Joachim von Mengershausen inspired him to film this as a chronicle of Germany's wartime social history set in the imaginary village of Schabbach, from 1919 to 1982. He was especially keen to avoid the phoney undertones of the US soap opera 'Holocaust' (which ironically went down very well with German TV audiences). HEIMAT (1984) is an epic achievement that captures the turbulent years of postwar economic hardship, the rise and fall of Nazism, The Second World War and the decades that followed through the prism of traditional family life rather than through the eyes of Germany's leaders, politicians, or creatives. Marita Breuer gives a wonderful performance as the woman at the centre of it all, holding the family together as a daughter, wife and matriarch from childhood to old age.
The story begins after Germany's routing in the Second World War that sees Paul Simon (Lesch) returning to his family in Schabbach, where he escapes the confines of the small community by building a radio and escaping into world events. He falls in love with Apollonia, but later marries Maria (Breuer). His brother Eduard (Weigang), panning for gold in a nearby river, catches pneumonia and never really recovers and is sent to Berlin for treatment. Paul suddenly ups and leaves and Maria is left with the children.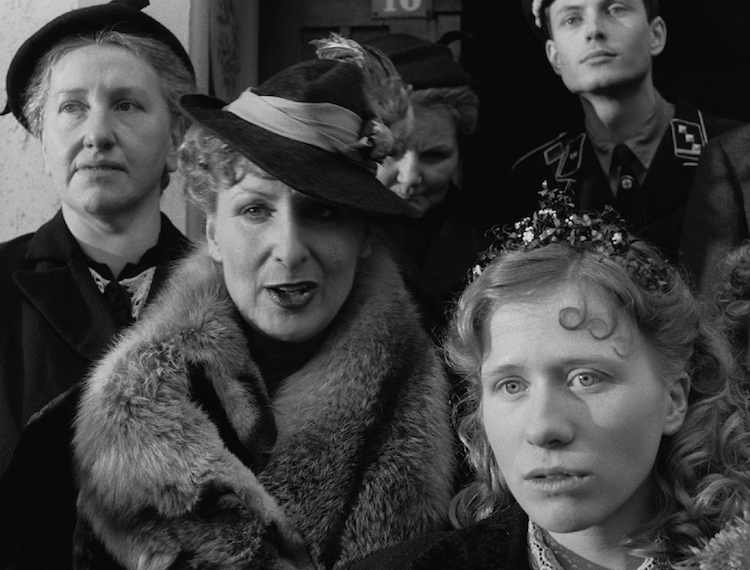 Eduard falls in love with social climber Lucie (Rasenack), who runs a brothel and talks him into joining the SA. Back in the village, another member of the Simon clan is imprisoned in a KZ, for his Communist Party leanings. Maria has now fallen in love with the engineer Otto Wohlleben, but a letter from Paul, who is living in the USA, destroys any future for them. When Paul finally remerges, arriving in Hamburg, he cannot enter the country due to to his name being misconstrued as being 'Jewish' – and he has no proof of his Aryan ancestry. Meanwhile Otto is defusing bombs at the front when he learns that Maria has borne him a son called Hermann who he will meet for the first time at the end of the war, when American troops arrive in the village, after the Allies' victory in 1945, bringing with them a sense of normality – and food. Paul finally returns from the USA, his big limousine is the talk of the village. But his return is not celebrated by everyone and he soon goes back, missing the funeral of his grandmother Katherinna (Bredel). Maria lives her life through her son Hermann who is interested in music and poetry. He eventually falls for Klärchen, who is eleven years older than him. Paul has since sold his company to the Americans for a huge profit, and channels his success into helping Herman with his musical career.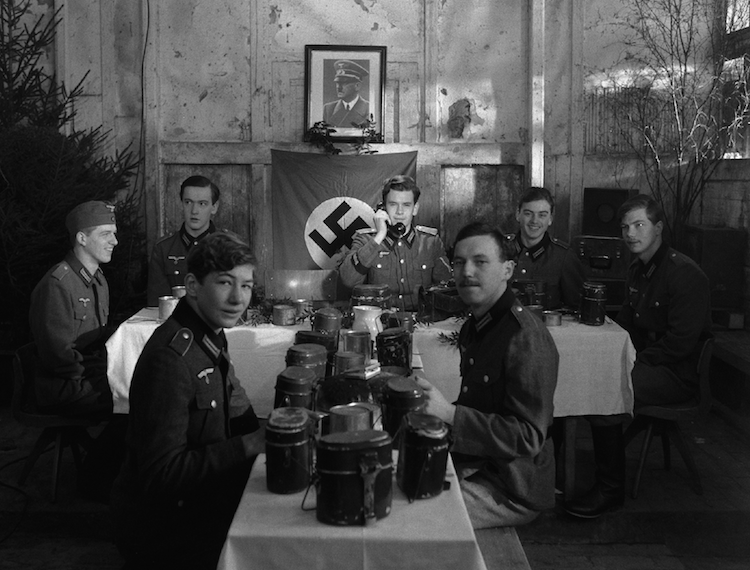 The shoot ran from 1981, and took 18 months, before 13 months of editing resulted in a 15-hour potted version, down from 18 hours of rough-cut. Over ten million West Germans watched the eleven episodes. Thanks to DoP Gernot Roll, a later cinema version was internationally successful, the seemingly arbitrary changes from colour to black-and-white and back giving the chronicle of the years between 1919 and 1982 an added feature. The main premise of HEIMAT was to show how ordinary people – in this case the Germans – can easily embrace a murderous regime such as Nazism, and even in a small village like Schabbach, could tolerate the existence of the concentration camps, almost turning a blind eye. These same people went on to embrace consumerism, this time following in the footsteps of the Americans. Reitz would follow Heimat with The Second Heimat (1992), Heimat – Fragments – The Story of the Women in Heimat (2006) and Home from Home (2013) – all together another 30 hours viewing, premiered at the Venice Film Festival, which became Reitz' second home.
HEIMAT | 30 APRIL 2018 | Newly restored version for the first time on Blu-ray as Heimat Limited Edition Box Set courtesy of Second Sight. Restored from the original negative by The Edgar Reitz Film Foundation, the set comes complete with a limited-edition luxury 50-page soft cover book and features a vast array of brand new bonus features including Edgar Reitz's two-hour documentary 'prologue' to Heimat and interviews including Edgar Reitz and Marita Breuer  Weigang.