Dir: Barbara Paz | Doc, Brazilian 75′
"What do you have to do to become a movie director? You have to know how to tell a story. And for that, you have to live".
Brazilian actor and director Barbara Paz honours her husband Hector Babenco (1946-2016) with this cinematic love letter to his final days in Brazil.
Taking as its appropriate opening score Radiohead's 'Exit Music (for a film)' this is a lush and woozy widescreen affair that solemnly luxuriates in the couple's tenderness for each other through excerpts of home videos and private photographs, but also explores their close collaboration work-wise, Paz a keen disciple in learning the tricks of the craft that have served her so well, Babenco a patient and softly spoken instructor teaching his wife about camera lenses and depth of field, and lacing his knowledge with amusing anecdotes.
A hagiographic approach is always going to be the danger when making a film about someone you admire, and when love is also involved there is a clear need for perspective. But Paz pulls it off in this charismatically poignant piece that won Best Documentary on Cinema at Venice Classics in 2019. At the same time her admiration shines through in testament to his unique talents and varied output, together with his dreams of being the next Luchino Visconti: well he will certainly go down in film history, but for different reasons.
Although Babenco avoids facts and chronology, by way of background Hector Eduardo Babenco was born into a Jewish family in Buenos Aires, his parents were of Polish/Ukrainian origin. Best known for his Oscar-nominated Kiss of the Spider Woman (Out of Africa (1985) took the award); Babenco's work raised awareness of the human plight in Brazil with the Sao Paulo set Golden Globe winner Pixote (1981), that sees a young boy abandoned in the streets, and Carandiru (2003) an impassioned drama about AIDS in the renowned prison in the Brazilian capital, which spawned a TV series. An accomplished documentarian he also made films about the racing driver Emerson Fittipaldi and the Brazilian bandit Lucio Flavio whose crimes in Rio de Janeiro captured the public's imagination in the early 1970s.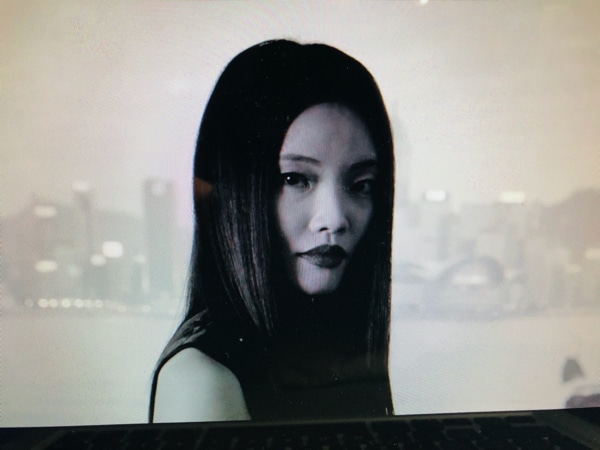 Paz enlivens her film with footage of Babenco going about the set of his autobiographical last film My Hindu Friend (2015) where Willem Dafoe plays a dying director during his final hospital days, and she also pictures him there during treatment for cancer, expressing his determination to eat well – avoiding hospital food – and preferably with some friends sharing Capirinhas, roast beef and salad.
Thematically rich the film also dives into universal experiences: the intimacy of loving moments captured on camera; the comfort and joy of friendship; and death, which Babenco had already come to terms with by the time his life was over, due to a previous brush with cancer at 37:  these thoughts are interweaved with dialogue from his films to produce a seamless and intensely personal biopic that shows a man not only at the height of his talent, but also at one with himself. MT
SCREENED DURING VISIONS DU REEL 2020 | NYON SWITZERLAND
Tell Me When I Die is heading to DOK.fest München (6-24 May) | Jeonju International Film Festival (28 May – 6 June 2020)
https://youtu.be/bVbqlvVy-90