Director: Mike Newell              Screenplay:  David Nicholls
Cast: Helelna Bonham Carter, Ralph Fiennes, Jeremy Irvine, Robbie Coltrane, Holliday Grainger, Ewan Bremner, Jason Flemyng, Toby Irvine.
128mins     Drama adaptation of Charles Dickens
Charles Dickens could have been a scriptwriter: his work is highly visual with a terrific range of emotion and characterisation.  There are comedic elements and complex storylines involving the intricate social politics and history of the day. The coming of age classic Great Expectations (1861) has had many screen adaptations with David Lean's definitive 1946 version arguably hard to beat with its spectacular graveside opening scene.
And Dickens also created great dialogue.  David Nicholls (One Day), who adapted the screenplay for this version, calls it the most "humane, warm, emotional" of all Dickens's novels, depicting, from his experience, "that awful period between when we want to escape our childhood selves before knowing what we really want to aspire to".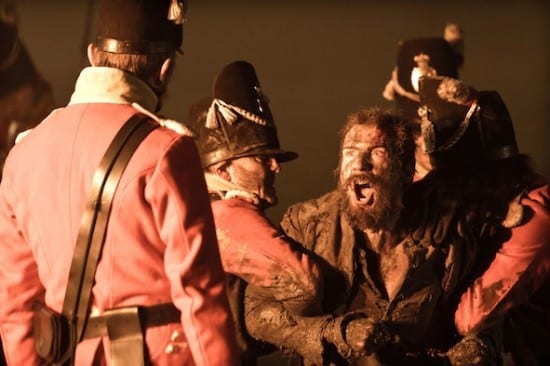 Filmed partly at Holdenby House in Northamptonshire and partly in an underground disused factory teeming with rats, this latest outing is certainly warmly emotional and dark, quite literally: But do we really need another version of the film?  Does Mike Newell have anything new to bring to the table with the story of Pip Pirrip, a boy who goes from rags to riches: the 21st century equivalent of winning the National Lottery?.
Helena Bonham Carter heads a starry cast, in a hairpiece to die for, as a foxily haughty Miss Haversham.  As mistress of the put-down, she also has a warm and sensitive heart burning through her frosty exterior (especially when it catches fire) and her coterie of mannered acolytes inject a glint of humour in one or two comic set pieces. As Young Pip, Toby Irvine is well cast in his screen debut.  Jeremy Irvine wanted to create a "more driven" Pip for the main role, adding a certain hard-nosed edge "bred out of childhood poverty and emotional abuse" to the part.  He manages his gentrification well, complete with plummy accent, and also conveys the heart-pinging emotion of teenage love in palpable on-screen chemistry with Holliday Grainger who shines as Estella.  Ralph Fiennes is strong as the sinister Magwitch.  Robbie Coltrane plays the indifferent solicitor Jagger, who can shave a moral principle 'as fine as paper' and has the great line: "to be guilty and to be found guilt are two very different things". Olly Alexander is a convincingly kind Herbert Pocket.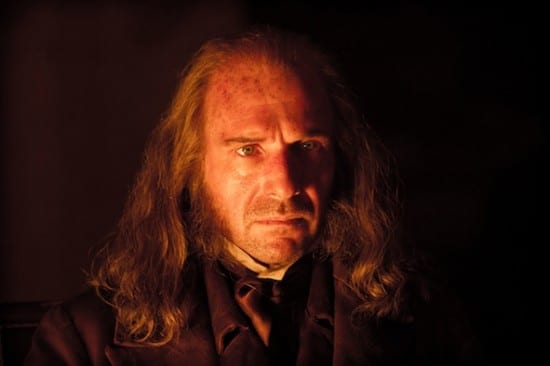 Faithful to the era, some interior shots seem to rely on natural firelight or candlelight à la Barry Lyndon. The outside scenes are mostly gloomy giving an impression of black silhouetted figures flitting across rainy streets or windy landscapes which is very effective.  Flashbacks are shot as blurred-edged vignettes through a looking glass.
All in all, it's a skilful piece of filmmaking with some great performances and a gorgeous visual aesthetic. David Nicholls's meaningful screenplay successfully brings through the emotion of teenage romance and there are some moving and humane moments accurately reflecting the original novel.  Mike Newell has given the archives a version which engages our sympathies and has a beating heart and a warm soul.  At just over two hours it's a tad long; but on balance this is a great Expectations. MT
[youtube id="eXyo68s-f1E" width="600″ height="350″]