Director: Rebecca Zlotowski        Writers: Gaelle Mace, Rebecca Zlotowski
Cast: Tahir Rahim, Lea Seydoux, Denis Menochet, Olivia Gourmet, Johan Libereau
94min  Romantic drama   French with English subtitles
Grand Central's nuclear decontamination unit provides the sinister backdrop to this tense drama of friendship, love and divided loyalties from French director Rebecca Zlotowski.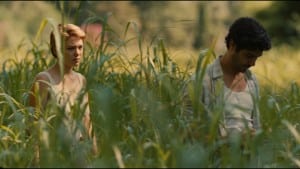 Gary (Tahir Rahim) and Tcherno (Johan Libereau) are two young men who become friends as they travel to find work at the plant, set in the heart of verdant countryside. Accidents here are an everyday occurence rather than a risk factor but they are desperate for the chance to be earning some money. The mood is hopeful and upbeat at dinner on their first night, meeting colleagues Toni (Denis Menochet) and his fiancée Karole (Lea Seydoux) who unexpectedly kisses Gary in an effort to convey the feeling of radiation sickness.
But it doesn't end with a kiss. Gary and Karole are a natural fit exuding a convincing onscreen chemistry as they drift into al fresco lovemaking sparked by their instant attraction and although Gary's allegiances are initially to Toni (who has helped him out with a loan) he gradually falls for Karole's magnetism and seductive powers.
Zlotowski handles the story well with her collaborator Gaelle Mace, cleverly weaving the narrative between the illicit love affair in the lush, bucolic surroundings and the unsettling conditions inside the stark nuclear unit and there is a judicious use of a throbbing, futuristic score to ramp up the tension.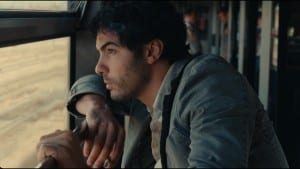 But after an incident at the plant the tone grows darker as the naively romantic Gary falls deeper into a web of fear and deceit caught between his feelings for Karole, his friendship with Toni and the pressure of working in the radioactive conditions at the plant. But nature takes its course.
Despite their skilful performances, the character arcs of Karole and Gary are never really given a chance to fully develop although their love scenes are believable and heartfelt. That said,  Zlotowski's elegantly composed  widescreen visuals and skill at authentic modern storytelling certainly make this an absorbing drama not to be missed. MT
GRAND CENTRAL IS NOW ON DVD
[youtube id="rpaDucJQWW0″ width="600″ height="350″]