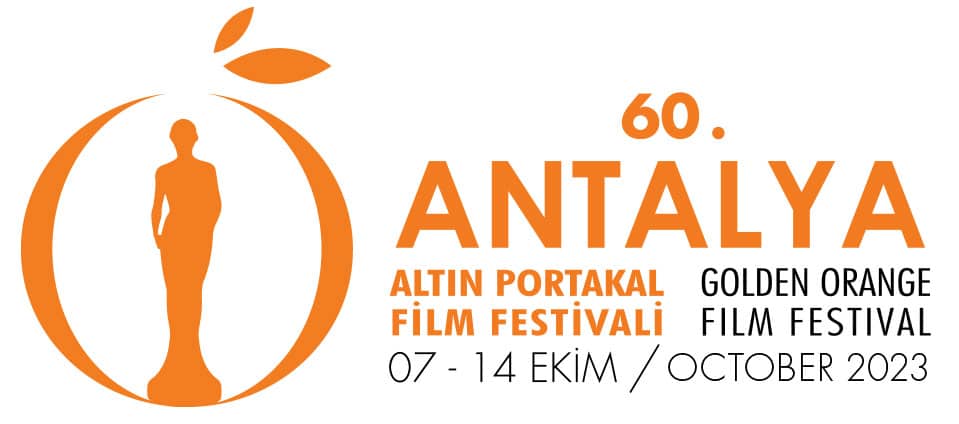 The Golden Orange Film Festival was due to open on the 7th October 2023 celebrating its 60th anniversary on the Southern Turkish Riviera has been cancelled due to censoring issues centring on one of the films: a documentary entitled The Decree. A glittering selection of world premieres and award-winning titles will take part in the International Feature and documentary Film Competition, with the National Feature and Documentary Competition showcasing the latest in Turkish cinema.
NATIONAL FEATURE COMPETITION | GOLDEN ORANGE FILM FESTIVAL | Antalya 2023
A HERO OF OUR TIME (2023)
Dir/Wri: Miraç Atabey | CastEmrah Gülşen,Mustafa Kandemir, Elvan Çanakoğlu, Evrim Çervatoğlu,A Hero Of Our Time
Inspired by Lermontov's infamous anti-hero Pechorin, A Hero of Our Time depicts a negative generational portrait that embodies many of the vices and flaws of our time through the story of an immature man who deals with his father's funeral preparations in the hills of northeastern Turkey where tradition clashes with the modern world.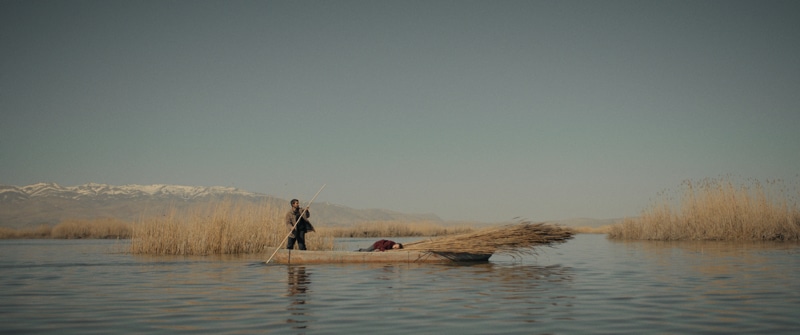 THE REEDS (2023)
Dir: Cemil Ağacıkoğlu | Wri Cemil Ağacıkoğlu, Arzu Ağacıkoğlu | Cast: Hilmi Ahıska, Sevgi Temel, Gökhan Yıkılkan,
In an Anatolian village, Ali, an impoverished cane-harvester, is still deeply in love with his wife, Aysel, and dreams of winning back her affection. The region is ruled by gangs and outlaws and Ali kills one of them in a tragic accident. And when he loses his entire crop Ali must struggle to survive against the odds in this fable about resistance and the enduring power of love.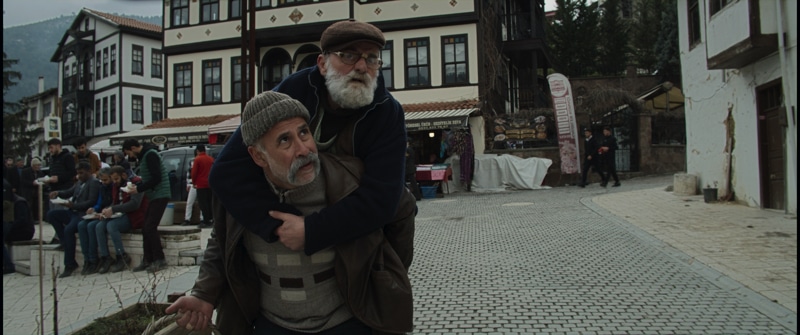 SACRIFICE (2023)
Dir/Wr;: İsmail Güneş | Cast: Mürşit Ağa Bağ, Fuat Onan, Nermin Yılmaz
Born in Samsun in 1961 Ismail Güneş made his directorial debut with the film Before the Sun Rises in 1986. His latest feature premiering at this year's GOLDEN ORANGE FILM FESTIVAL is a complex moral tale that sees an elderly man fighting with his conscience when his son is conscripted into the army.
LIFE (2023) – main image 
Dir/Wri: Zeki Demirkubuz | Cast: Miray Daner, Burak Dakak, Cem Davran, Umut Kurt, Melis Birkan, Osman Alkaş
Zeki Demirkubuz embarked on his cinema career in 1986 as an assistant to Zeki Ökten. Since 1994, his films have been premiering on the international festival circuit. His latest feature, LIFE, screens at Antalya's GOLDEN ORANGE FILM FESTIVAL. Once again the past and present collide when Hicran runs away from home after her father forces her into an unwanted engagement with Rıza who, desperate to track his potential bride down, begins an eventful search for her in Istanbul.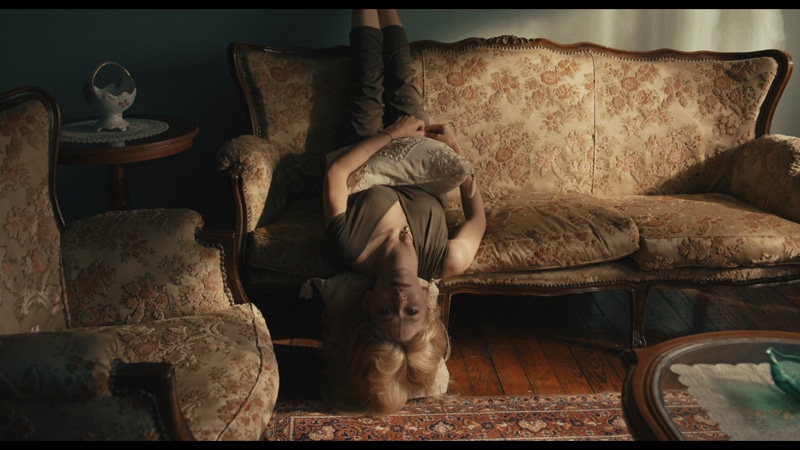 NOT WHAT YOU THINK (2023)
Dir/Wri: Vuslat Saraçoğlu | Cast: Serdar Orçin, Alican Yücesoy, Hazal Türesan, Ozan Çelik, Ünal Yeter, Elif Neva Özhan
Vuslat Saraçoğlu's first feature film, Debt was screened at international festivals and received various awards, including the Golden Tulip for the Best Film at the 37th Istanbul Film Festival.
Not What You Think follows three siblings who are all different in character, mentality and lifestyle: Tahsin (44), Yasin (38) and Remziye (34) are drawn together in their hometown after the mysterious death of their father. During their time in Tokat, their relationship oscillates between closeness of warm moments and serious tension where their personal realities are challenged in this film that explores the tangled dimensions of sibling-hood and false and unreliable memories.
BELONGING (2023)
Dir: Mete Gümürhan | Wri: Chris Westendorp | Cast: Alihan Şahin, Sinan Eroğlu, Hayat van Eck, Mina Demirtaş, Lorin Merhart
A feature exploring the poignant sense of dislocation and disenfranchisement felt by a teenager born in Rotterdam of Turkish parents. Belonging also carries with it a positive message of hope for all those with preconceived notions about the past.
Directing from a script by Chris Westendorp, Belonging marks Gümürhan's first venture into fiction feature filmmaking, after gaining a Special Mention from the Generation Kplus International Jury at the 66th Berlin Film Festival for his 2016 title Young Wrestlers where it premiered.
SUDDENLY (2023)
Dir: Melisa Önel | Wri: Feride Çiçekoğlu | Cast: Defne Kayalar, Öner Erkan, Şerif Erol, Ayşenil Şamlıoğlu
Another immigrant tale sees Reyhan returning to İstanbul from her longterm base in Hamburg where she opts for a radical reinvention of her former life in an daring experiment with freedom.
Directors Melisa Önel, born in İzmir in 1980, has a photography and video installation background. She has been writing and directing shorts, fiction films, and documentaries since 2007, including 'Me and Nuri Bala' (Best First Documentary at Antalya Film Festival 2009), Seaburners (Berlinale Forum 2014), and Coastliners (Istanbul Film Festival 2016).
8X8 (2023)
Dir/Wri: Kıvanç Sezer | Cast: Alican Yücesoy, Ece Yüksel, Halil Babür
Three people are caught in an endless struggle to survive in this complex character-driven drama.
Born in Ankara, director and writer Kıvanç Sezer has received multiple awards on the international festival circuit for his debut and sophomore features, My Father's Wings (2015) and La Belle Indifference (2019)
DOCUMENTARY COMPETITION | 2023
MY LIFE IS A MOVIE (2023)
Dir: Serdal Doğan | Turkey,
A group of elderly people in their twilight years have agreed to participate in this experimental film where they script and act out their own trials and tribulations in the context of a supportive cinema education framework.
MY NAME IS HAPPY (2023)
Dir: Nick Read & Ayşe Toprak
Aspiring popstar Mutlu Kaya (Mutlu means 'happy' in Turkish) narrowly escapes an attempted femicide with her life. Despite life-changing injuries, Mutlu goes in search of justice and to reclaim her voice as a singer in this film about female empowerment.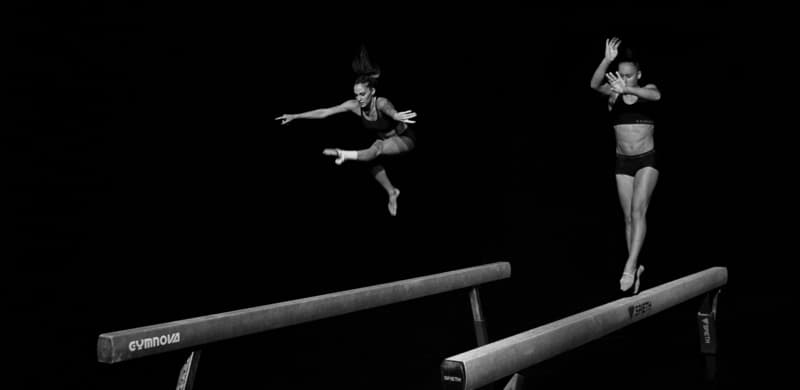 ECLIPSE (2023)
Dirs: İpek Kent, Efe Öztezdoğan
One of the greatest tragedies of the modern era happened in 2020. As a result of the global measures taken against the Covid-19 pandemic, the Olympic Games, which was to be held in Tokyo, was delayed for the first time in its history. In one hundred years, only three gymnasts had been able to represent Turkey in gymnastics, however, this is about to change; Eclipse explores their motivations, victories, losses and injuries in a bid to get one step closer to the highest success attainable by an athlete.
THE AEGEAN SUN (2023)
Dir/Wri: Ömer Gümüşer
Writer and director Ömer Gümüşer studied Film Design at Yaşar University brings his unique visual perspective to this new documentary about the popular İzmir Kültür Park that was shut down in 2019, only to be given a lucky reprieve in the wake of the pandemic.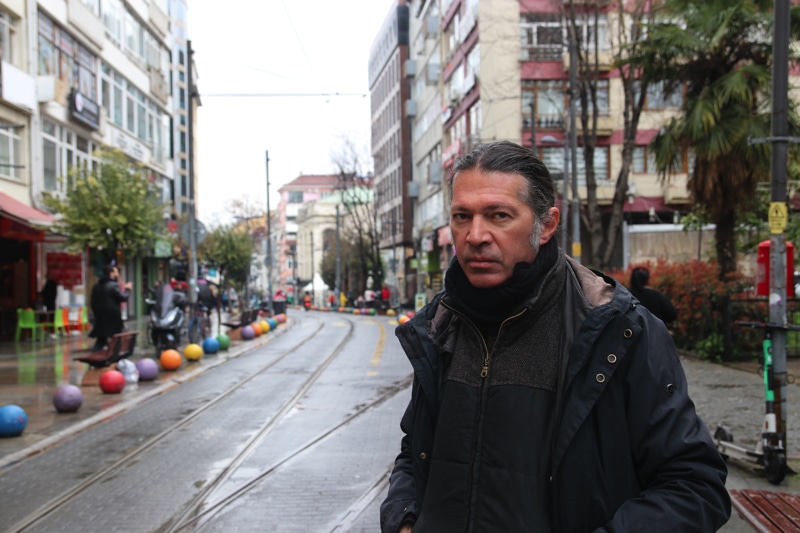 PHILOSOPHY (2023)
Dir/Wri: Münir Alper Doğan
Conversations with five philosophy scholars from Turkey about philosophy, art, literature, life and death. Prof. Dr. Örsan K. Öymen, Prof. Dr. Halil Turan, Prof. Dr. Türker Armaner, Assoc. Prof. Dr. Barış Parkaner and retired philosophy scholar Assoc. Prof. Dr. Cemil Güzey expand on the ideas of famous philosophers who left their mark our recent history, such as Descartes, Hume, Nietzsche, Spinoza, Marx, Wittgenstein, Heraclitus, Sokrates, Plato, Aristoteles and many others in this worthwhile and enlightening journey through the history of philosophy.
THE DECREE (2023)
Dir/Wri: Nejla Demirci
The Decree looks at Turkey's mechanism known as 'Decree Law'. Yasemin and Engin have been driven out of society and pushed into isolation but want to return to their duties and fight back through a forest of red tape. How long can they persevere?
Director and writer Demirci was born in Ağrı and studied Sociology in Anadolu University. While fighting for the Ergene River, which is abandoned to industrial pollution, she decided to make a documentary film about the situation. The journey of the Sunflower (2012) which received Special Award of the Jury at Ankara Film Festival. Her documentary Confrontation (2017) received the Best Documentary Award in International TRT Documentary Days.
BLUE ID (2023)
Dir: Burcu Melekoğlu, Vuslat Karan | Wris: Burcu Melekoğlu, Vuslat Karan, Efe Durmaz
An intimate report of the struggles and self-realisation of Rüzgâr Erkoçlar, Blue ID tells the story of the many obstacles the actor has had to overcome in order to live 'an authentic life'.
Burcu Melekoğlu is a director and editor based in Istanbul. Believing in the power of independent documentary film to change hearts and minds, she founded MOXIE, an independent production company that produces documentaries and released the feature length documentary film Blue ID that won the IDFA NPO Audience Award in 2022.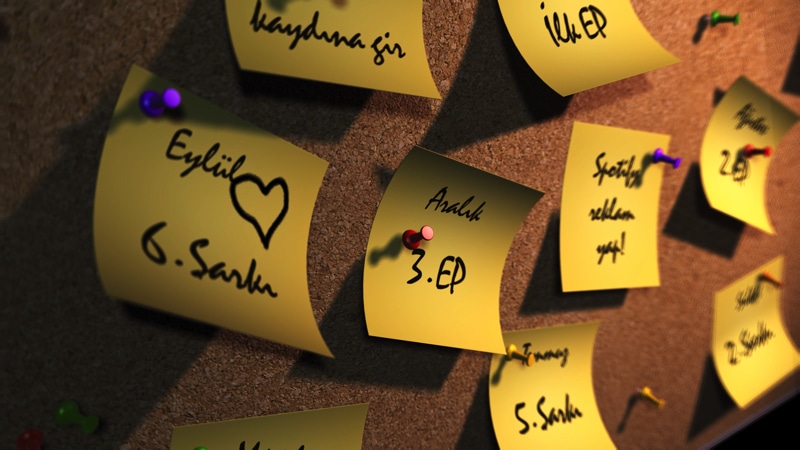 WHO ARE YOU? (2023)
Dir/Wri: Cenk Kaptan
Music was one of the sectors hit by the pandemc. OLTA Solidarity, founded by independent musicians, made a name for itself with the support it gave to musicians during the crisis. OLTA Solidarity managed to release 130 songs with a total of 10 albums. All the income was transferred to musicians, music and stage workers who lost their livelihoods. In a playful style "Who Are You?"  underlines just how indispensable music and musicians are for societies today.
THE GOLDEN ORANGE FILM FESTIVAL | ANTALYA, TURKEY | due to run from 7 October until 14 October 2023 has been cancelled.