Glasgow celebrates its 18th annual film festival from 2-13 March. Expect to see UK premieres of the latest international arthouse films. This year's celebration will open with The Outfit, starring Oscar winner Mark Rylance and close with Murina! an intoxicating Slovenian coming of age drama that won a top prize at last year's Cannes Film Festival.
So if you're heading to Glasgow here's a selection of  films worth looking out for: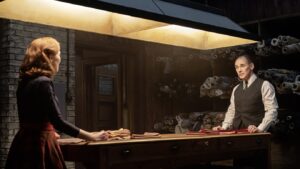 THE OUTFIT (2022)
Leonard (Mark Rylance) is a master tailor who left England to run an unassuming little shop in the windy city of Chicago. He now makes beautiful, hand-crafted garments for people who want the best and are willing to pay for it. His most loyal customers are a clan of vicious gangsters. They do say clothes maketh the man. Then one night there is a knock on the door. A favour is requested. A line is crossed. And all hell breaks loose. We are thrilled to open Glasgow Film Festival 2022 with the UK premiere of this gripping tale of deception, double-dealing, murder and some very fine threads.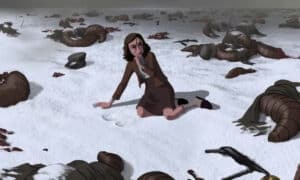 WHERE IS ANNE FRANK? (2021)
Ari Folman's latest animation is a playfully evocative take on the tragedy of the Anne Frank (Emily Carey) whose final months are reflected through the eyes of her gadabout muse and confidante Kitty, vividly brought to life here by Ruby Stokes.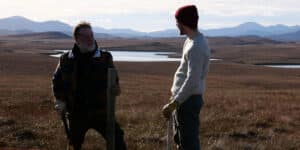 NOBODY HAS TO KNOW (2021)
Memories define us connecting the present with the past. In his latest drama – a first in English – Belgian writer and director Bouli Lanners plays a man whose romantic history is rewritten when he suffers a stroke.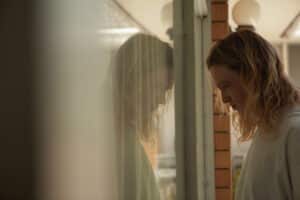 NITRAM (2021)
Justin Kurzel blows us away with this scorching arthouse psychodrama commemorating the Port Arthur tragedy, exploring the milieu that created a murderer (Martin Bryant) who would kill 35 people on that fateful day in 1996. Not since Snowtown has a film engendered such utter terror through its central character – the titular Nitram – played by a coruscating Caleb Landry Jones – as a fully formed enfant terrible who lives with his long-suffering parents (Judy Davis and Anthony LaPaglia) in the sleepy seaside town.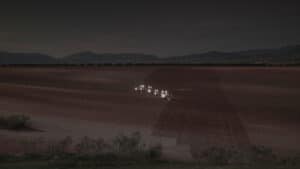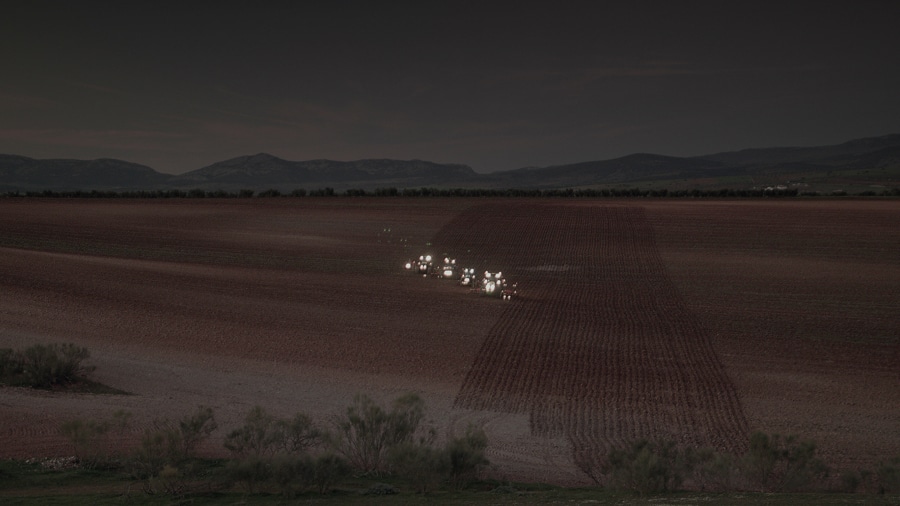 MIGHTY FLASH (2021)
Life in Southern Spain hasn't changed for God fearing and deeply suspicious rural communities locked away but dying to burst out from landlocked Extremadura, especially the womenfolk. Or at least that's the impression we get from Ainhoa Rodriguez deliciously dark and delightfully observed feature that unfolds with a cast of non-pros on the widescreen and in intimate – often voyeuristic – closeup.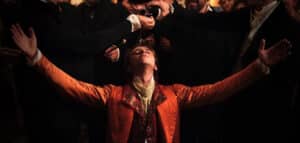 LOST ILLUSIONS (2021)
Inspired by Honoré de Balzac's rags to riches hero who works his way through the Comédie Humaine, this lavish period drama charts a personal and literary advancement in post revolutionary France in a way that resonates with the media world of today, the clear voice of Balzac providing a guiding narration.
GLASGOW FILM FESTIVAL 2022