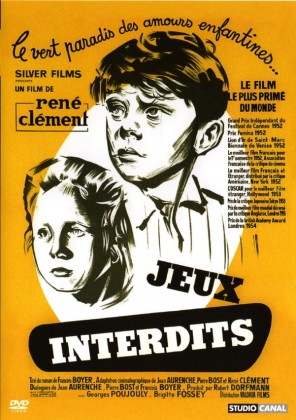 Director: Réné Clément Screenplay/Dialogue: Jean Aurenche
Cast: Brigitte Fossey, Georges Poujouly, Amedee, Laurence Badie
96mins  War Drama
Réné Clément first developed his creativity studying architecture at the Ecole des Beaux-Arts in Paris in the 1930s. It was there that he discovered filmmaking and his first short featured the famous Jacques Tati. A decade of documentary-making later his first feature arrived in 1946.
Described as the French answer to Hitchcock, he went on to become one of France's most successful and lauded filmmakers winning the Golden Lion at Venice in 1952 and a BAFTA for this war drama Jeux Interdits (Forbidden Games) based on the eponymous novel by Francois Boyer.  It was described as a work of great lyrical purity in depicting the innocence of childhood set against the tragedy and devastation of war without attempting to sensationalise the emotions or events it portrayed.
Fleeing from a country village during the WW2, a little girl is orphaned by enemy gunfire that also fatally wounds her puppy and scatters the escaping farming community. Further traumatised and bewildered after the dog is thrown into the river, she meets 10-year-old Michel Dollé whose family take her in and the children bond closely, burying her little dog and other animals in a secret cemetery, marking the graves with crosses stolen from a nearby graveyard.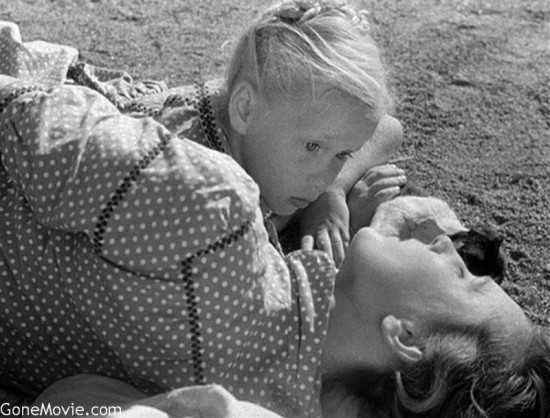 Crisply shot in black and white, and featuring convincingly natural and touching performances from Brigitte Fossey (who went on to be a successful actress) as Paulette and Georges Poujouly as Michel, it tenderly evokes the fantasy world of children, reflecting how they process trauma and the reality of death by escaping into their imagination.
But it's by no means a film for children and was heavily criticised at the time for attempting to trivialize its subject matter. Clément got round the tragic scenes with the child actors by filming them around the character of Paulette so she didn't have to witness the awfulness of them. In this way, the film is testament to an entire generation who suffered extreme emotional stress during wartime and attempts to show how they internalised their grief without really coming to terms with it. MT
Now out on DVD courtesy of STUDIO CANAL to commemorate the centenary of Rene Clement's birth with alternative ending and opening sequences.