The BFI Film Festival is the highlight of the Autumn calendar for London cinema lovers. This year has seen a bumper crop of new films at major festivals all over Europe and America, as the post-pandemic backlog finally clears. So expect to see the best of them  – with a few premieres thrown in for good measure – along with virtual reality and shorts. Blockbusters Dune, The Last Duel and The Green Knight may have captured the limelight. But this is what we recommend off the beaten track: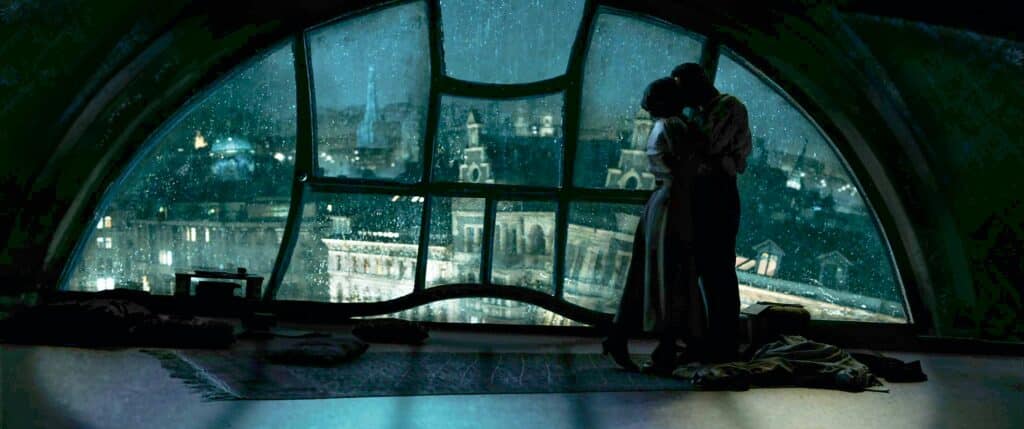 HINTERLAND (2021)
This stylish noir thriller from Austrian director Stefan Ruzowitzky sees Germany and Austria brought to their knees after gruelling defeat in the Great War. While soldiers limp home to a decadent poverty-ridden Vienna a serial killer on the loose sets the scene for a desperate homecoming where their surviving comrades are being preyed upon by the grisly murderer. Wonky German expressionist framing and a sombre mood creates a jagged-edged, rather quaint feeling, echoing M by Fritz Lang or even Grimms' Fairy tales. All this is suffused with Klimt's Secessionist jewel-like paintings transporting us rather evocatively back to early 1920s Vienna where a mood of mistrust prevails. The background photograph technique works wonders in conjuring up the contrast between doom and the squalid splendour of the Austrian capital. But our war hero Peter Perg (Murathan Muslu) is still haunted by the nightmarish terror of the trenches looming up in dream sequences on the vast wall behind his bed. LOCARNO 2021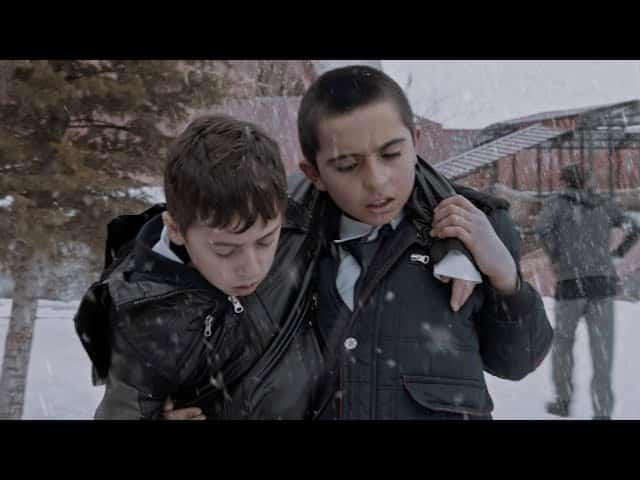 BROTHER'S KEEPER (2021)
Ferit Karahan's stunningly captured second feature takes place in a draconian boarding school deep in the snowbound mountains of Anatolia. Bringing back memories of many British public schools where caning and freezing cold showers were commonplace, this study of cold-hearted repression serves as an artful metaphor for the ongoing conflict between Turks and their Kurdish underclass whose cultural identity has been repressed since the 1980 coup. In this chilly hellhole – and the cold here is palpable – Turkish teachers subject the poor but gifted Kurdish pupils to regular beatings in spartan conditions where internet connection is random. Once a week, the boys are allowed to shower, and on one such occasion twelve year-old Memo catches a chill in the freezing dorm and by the morning is very ill indeed. His friend Yusuf tries to alert the masters to the boy's plight but they carry on their collective neglect of Memo – so desperate are they to keep up the macho facade – until the boy becomes unresponsive, along with the mobile connection to the emergency services. BERLINALE 2021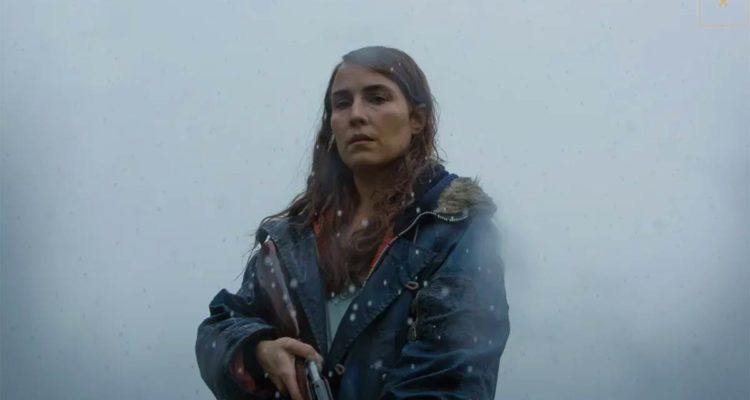 LAMB (2021)
This surreal sci-fi for animals lovers is one of a new breed of arthouse films that blends folklore and fantasy horror with a surprising touch of dark humour. A first feature for Icelandic director Valdimar Johannsson, its intriguing premise invites us to suspend disbelief when a childless couple in a remote farmstead in Iceland unexpectedly become parents during the lambing season. Ingvar (Hilmir Snaer Guonason) and Maria (Noomi Rapace) realise this is no ordinary newborn. But the sense of joy they feel at finally being a family of sorts fills the couple with a warm contentment. The docile baby takes pride of place in their bedroom, and life goes on as normal. But there's an unsettling undertone to this birth that leaves a nagging doubt in our minds and fuels this sober arthouse curio with eerie dread. The reason for their muted joy soon becomes apparent in a way that is both amusing and bizarre, with its distinct references to Cannes 2021 title Annette and even the recent Swedish fantasy flic Border. CANNES 2021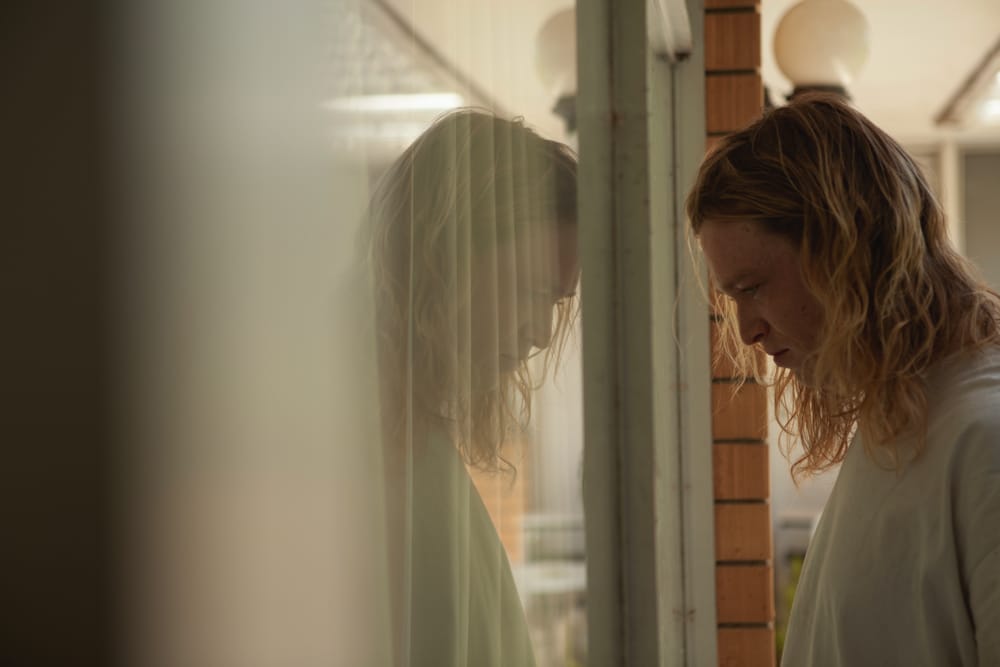 NITRAM (2021)
Justin Kurzel blows us away with this scorching arthouse psychodrama commemorating the Port Arthur tragedy, exploring the milieu that created a murderer (Martin Bryant) who would kill 35 people on that fateful day in 1996. Not since Snowtown has a film engendered such utter terror through its central character – the titular Nitram – played by a coruscating Caleb Landry Jones – a fully formed enfant terrible who lives with his long-suffering parents (Judy Davis and Anthony LaPaglia) in the sleepy seaside town. Snowtown writer Shaun Grant again shows how long-term parental abuse and a casually toxic environment turns Nitram ((Martin backwards his hated school nickname) into a vulnerable, isolated loner who wreaks havoc wherever he goes. A display of his anti-social behaviour kicks off a story driven forward by his unpredictable behaviour, even more frightening than his brutal strength: like a firecracker he goes off without warning, but is also capable of loving affection for his mother who diminishes him with constant putdowns, unleashing a monster which roars through this splintering psychodrama. CANNES 2021 – Winner Best Actor Caleb Landry-Jones.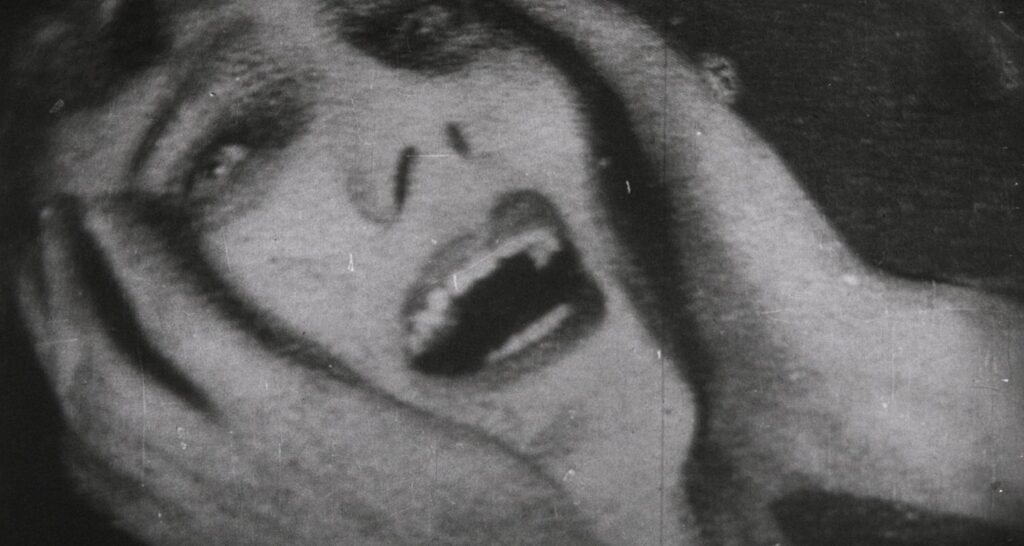 EUROPA (1931) Photo credit: Themerson Estate 
Stefan and Franciszka Themersons' long lost 1931 anti-fascist masterpiece Europa will be screening at this year's festival, 80 years after it was seized in Paris during the Second World War. Originally believed to have been destroyed by the Nazis, Stefan and Franciszka Themersons' incendiary film was rediscovered by chance in the Bundesarchiv, Berlin, in 2019. On behalf of the Themerson Estate, the Commission for Looted Art in Europe negotiated the restitution of the film from the Bundesarchiv, which had preserved the original nitrate film since the reunification of Germany in the 1990s. LONDON FILM FESTIVAL (photo credit: Themerson Estate).
BFI LONDON FILM FESTIVAL | 6 – 17 OCTOBER 2021