Each year Marseille's International Film Festival is packed solid with the latest documentaries, a large number of them world premieres. Now recognised on the international festival scene as a breeding ground for budding directors and emerging movie forms, the FID Marseille has been including fictional films as well as documentaries in their official selection for the past few years. This fictional fare creates a kind of dialogue with the documentaries. The International Competition takes place in the city's many outdoor venues and well-designed state of the art cinemas and this year includes the following World premieres:
Mitch – The Diary of the Schizophrenic Patient – Damir Cucic & Misel Skoric (Croatia), 2014 75′
Ela Volta Na Quinta – Andre Novais Oliveira (Brazil) 2014 115′
I, Of Whom I Know Nothing – Pablo Sigg (Mexico)2014 81′
As Cicadas e As Trocas – Luisa Homem & Pedro Pinho (Portugal) 2014 136′ (Trading Cities)
Before We Go – Jorge Leon (Belgium) 2014 80′
El Viaje de Ana – Pamela Varela (Chile/France) 2014  80′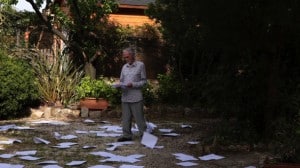 Faux Accords – Paul Vecchiali (France) 2014) 70′
Le Beau Danger – Rene Frolke (Germany) 2014 100′
This year also celebrates the work of Marguerite Duras (La Vie Materielle, La Douleur).
FID MARSEILLE runs from 1-7 July 2014