Dir: Anthony Baxter | UK Doc 78 mins
"In the kingdom of the blind the one-eyed man is king" Desiderius Erasmus
James Morrison (1932-2020) was one of Britain's finest Scottish landscape painters and a founder member of the Glasgow Group of artists. A new documentary set to premiere at this year's Glasgow Film Festival paints a lively and amusing portrait of the painter himself and his vision of climate change that became his focus in the final years of his life when failing eyesight putting an impressionistic spin on what many regard as his finest work. Apart from offering insight into the painter's substantial body of work and methods, this is the fascinating story of his greatest challenge. With his eyesight failing, one of Britain's greatest landscape painters attempts one final masterpiece.
Hooking us in with its climate change credentials Eye of the Storm offers much much more. Entertaining and enjoyable, this artist's impression of our changing world, also works as a mini Scottish travelogue, brought to the screen by Anthony Baxter (You've Been Trumped) who shows how the laid back and likeable character was inspired to paint Glasgow's shipyards, and the countryside of Scotland, France and South Africa, and a series of works reflecting the impact of climate change after travelling to the Arctic. The artist had long be fascinated by the changing face of his native Scotland and the countryside in general was an issue close to his heart.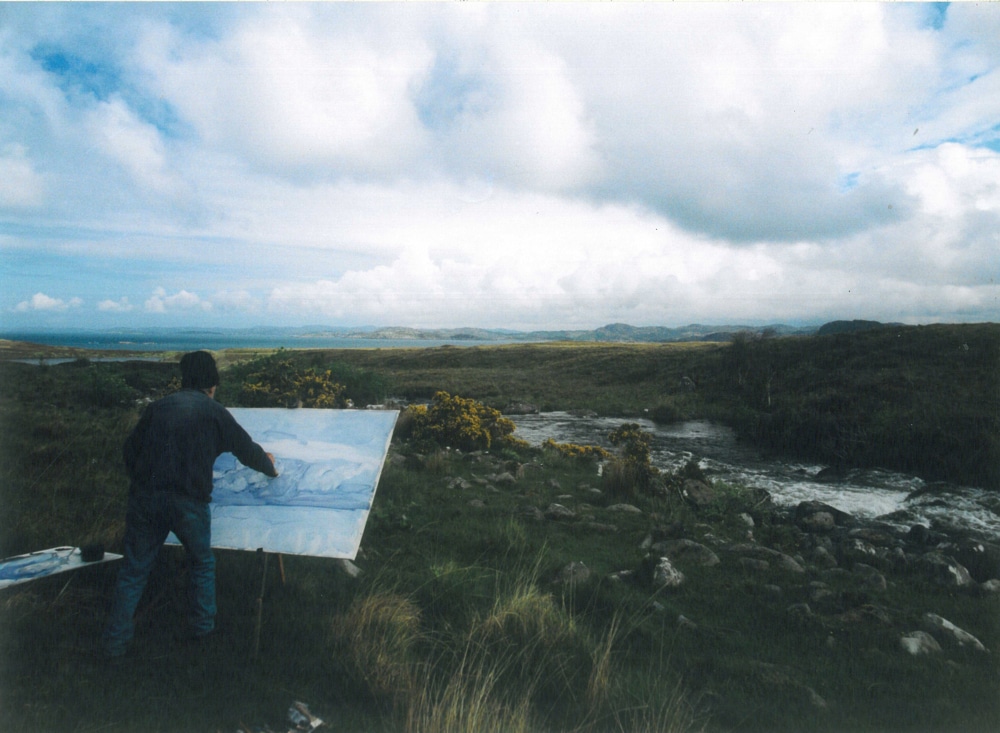 In his bright and airy studio the tousled haired Morrison shares his horror of not being able to paint – his eyesight dwindling – in the build up to a retrospective of his work in The Scottish Gallery in Edinburgh. His watercolour Green Valley (1972) will feature, amongst other works, in an exhibition dedicated to Angus landscapes. He began to paint the Angus outdoors in the 1970s 'The Rolling Landscapes of Angus (1973). The following decade would see him moving to the north-west Highlands where he befriended a number of local artists, including the renowned figurative painter Joan Eardley. Yet even his famous landscapes avoid human presence:"I don't want people, they seem an irrelevance to what the landscape is about".
After studying art in Glasgow under David Donaldson, who taught him a technique of using a spent match (struck on his shoe heel) to get a head start on his life drawing classes, quite literally starting from a top down approach. Then after consciously moving away from the leftwing vibe of his early fellow painters in Glasgow. Morrison describes how he became increasingly drawn to painting the city's built environment – some areas which no longer exist – and these sequences are enlivened by archive footage of tenement demolition, along with animated drawings and inter-titles featuring quotes from Cezanne, and pictures of Matisse.
In 1960 a move to the ancient East Coast town of Catterline (Scotland's answer to St Ives with its artist community led by Joan Eardley) saw Morrison being drawn to seascapes with the fishing boats a frequent subject, a painting from the era 'East Coast Fishing Boat' (1962) describes in monochrome detail the magnificent fishing vessels which had already done decades of service in the unforgiving North Sea.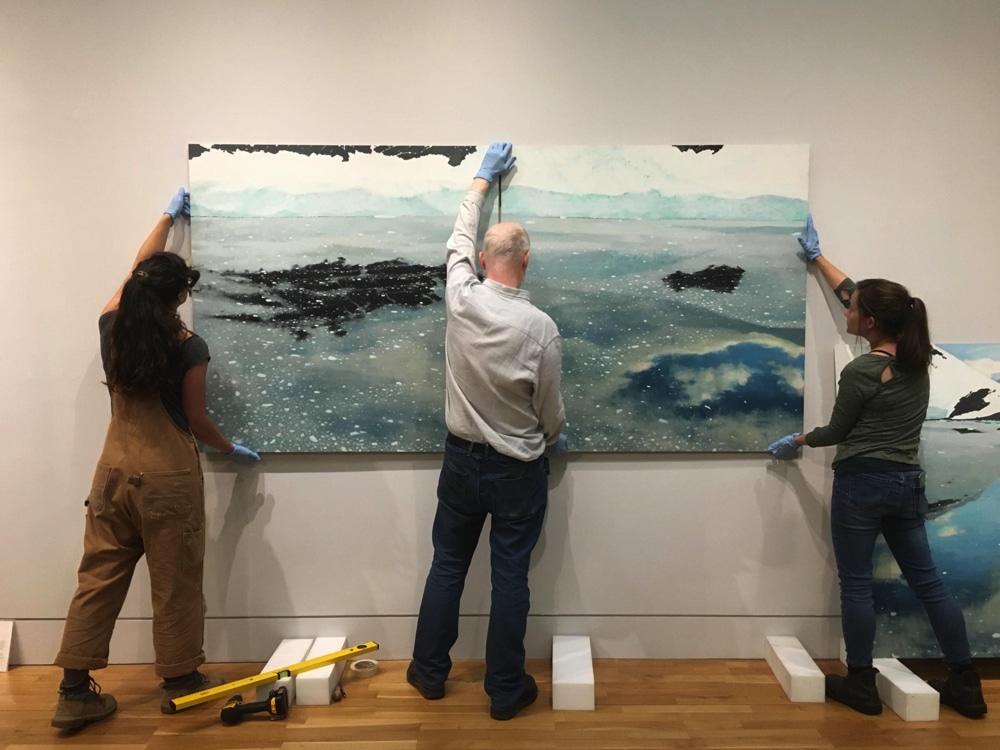 In 1971 Morrison found himself moving down the coast to teach at Dundee's wellknown Duncan of Jordanstone College of Art where he made the next twenty years of his life about opening the horizons for those learning to paint, rather than setting a curriculum. During these exciting years, Morrison gave his students as much scope as possible. And it was in Dundee that he started painting 'en plein air' like the original impressionists, with their famous technique of getting the paint straight onto the canvas, after painting out the white, and without preparatory sketching. His hands on approach included mixing his own paints and stretching his own canvases, and it's here that we get an impromptu visit to the famous French paintbrush shop Sénnélier in Paris.
His first visit to the Arctic came about after he met a biologist, Dr Jean Balfour (who suggested he should paint there), and these sequences are beautifully brought to life by Catriona Black's animations and archive footage of Morrison at work. The documentary reaches its finale with a sense of anticipation as the artist goes 'into the eye of the storm' with his much anticipated, triumphant final work.
Talking heads include Catriona Black who animated key moments of Morrison's life for the film, his art historian son Professor John Morrison, and the Montrose writer Dennis Rice. MT
EYE OF THE STORM is released in virtual cinemas from 5th March 2021 
The Scottish Gallery, Edinburgh