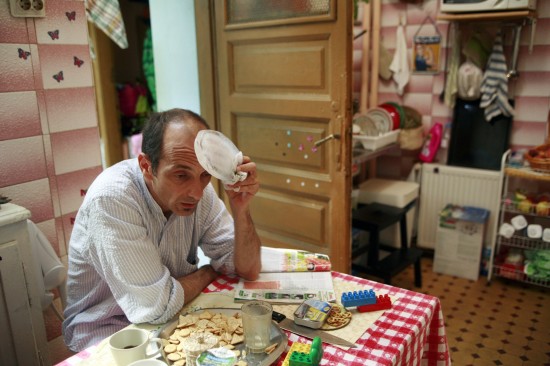 Director: Radu Jude
Script: Radu Jude, Corina Sabau
Producer: Ada Solomon
Cast: Serban Pavlu, Sophia Nicolaescu, Gabriel Spahiu, Mihaela Sirbu, Tamara Buciuceanu-Botez, Stela Popescu, Alexandru Arsinel
Romania/Netherlands  107mins Black Comedy
This is the third feature film from Director/Writer Radu Jude, in this instance a film depicting the life of Marius, a dentist very much looking forward to spending time with his five year old daughter, having separated from his spouse and retaining only infrequent visiting rights.
Director Jude has tried to do a difficult thing here, marrying broad farce with some of the darker elements of familial dysfunction and, finally, it's here that the film fails to hang together as a cohesive whole, although some aspects of both elements work very well; Serban is a fine actor, well cast for the role of the desperate Marius, but what really makes this film at all is the believability of the young Sofia, played sublimely by Sophia Nicolaescu.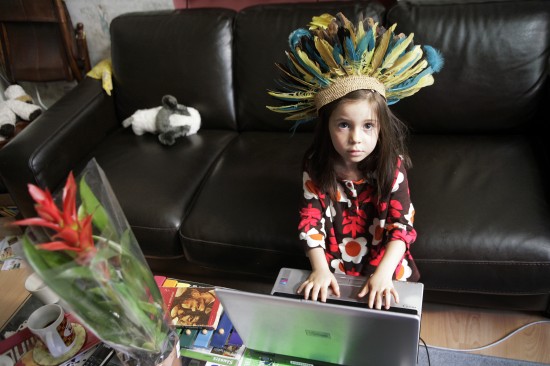 The characters throughout are well depicted. We can see that each of them has a strong reason for the stance that they take as the story unfolds and all the actors are good, but what they are asked to do in terms of the tone of the piece proves to be the impossibility. The plausibility of their reactions to the escalating situation is stretched way beyond breaking point and we are left unconvinced, having first been sold a straight drama. And, because of this, the humour therefore doesn't work either.
It didn't help either when at one point in the rather cramped surroundings of the flat, the boom also dropped into shot. A noble failure then, albeit with much mitigating content and I wouldn't preclude going to see Jude's next outing. There's definitely talent there. AT