East End Film Festival 2014 – Preview 
The East End Film Festival returns next month for its thirteenth edition and, throwing caution to the wind, will seek to turn that unluckiest of numbers into something more fortunate: the festival begins on Friday 13th June, and will run for thirteen days. In an interesting move, this year the festival has become a not-for-profit Community Interest Company, meaning that it can focus on its true objective, to 'champion the films EEFF really believe in'. So, what of these films? Here are a few that have caught our attention: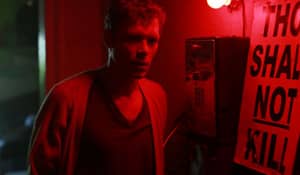 Dermaphoria – Dir: Ross Clarke
The festival opens with the World Premiere of British filmmaker Ross Clarke's America-set tale of a man who wakes up in jail with no memory of what's landed him behind bars. In fact, all he can remember is a name: Desiree. Based on a novel by Craig Clevenger, Dermaphoria stars Joseph Morgan and Ron Perlman, and promises to be a tense, mysterious and hallucinatory experience.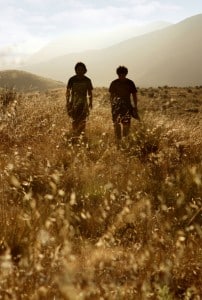 The Golden Dream (La jaula de oro) – Dir: Diego Quemada-Díez
Taking its name from a 1987 film, and the song that inspired it, The Golden Dream deals, like its predecessors, with immigration to the United States. This time, the subjects are three Guatemalan teenagers who fall into the hands of human traffickers. The film previously played at Festival de Cannes in 2013, where it won Un Certain Regard's A Certain Talent award.
The Dance of Reality (La Danza de la Realidad) – Dir: Alejandro Jodorowsky
Another success from Cannes 2013, The Dance of Reality sees cult legend Alejandro Jodorowsky return to the director's chair after a 23 year absence. The film, which details Jodorowsky's Chilean childhood, is based upon his autobiography of the same name. Far from a straight biopic, though, the film throws metaphor and mythology into its surrealistic mix.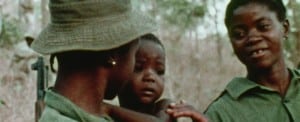 Concerning Violence (Rozwazania O Przemocy) – Dir: Göran Olsson
The follow-up to Göran Olsson's popular The Black Power Mixtape 1967-1975 (2011), Concerning Violence once more sees Olsson working with footage shot by Swedish documentary filmmakers and television journalists. This time, the material concerns Africa's decolonisation and its independence movements, and the film is based upon Frantz Fanon's book on the subject, The Wretched of the Earth.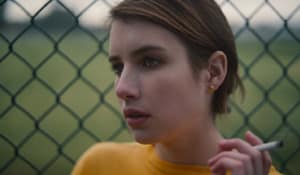 Palo Alto – Dir: Gia Coppola
The directorial debut of Gia Coppola (yes, it seems there is another of them – she's the granddaughter of Francis Ford), Palo Alto is based upon a collection of linked short stories by James Franco, who also stars. The story concerns a group of teenagers and their experiences with the excesses of youth.
You and the Night – Dir: Yann Gonzalez
Seeking to capitalise on the football buzz generated by the World Cup (which begins the day before the festival), EEFF will be welcoming Eric Cantona for a post-screening Q&A of Yann Gonzalez's debut feature, which is said to contain 'a career redefining' performance from the French footballer. A 'sex comedy' about a young couple, their transvestite maid and an orgy, the film also stars Beatrice Dalle as a 'sex-crazed Russian prison guard'.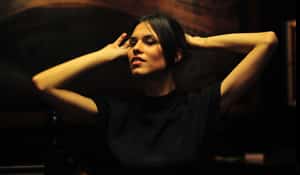 A Very Unsettled Summer (O Vara Foarte Instabila) – Dir: Anca Damian
A British-Romanian co-production, A Very Unsettled Summer concerns a Scottish journalist living in Romania who becomes embroiled in an erotic game with his ex-girlfriend, only to have things complicated further when a friend begins to write a screenplay about them. Based on a short story by Philip Ó Ceallaigh, A Very Unsettled Summer promises to be an intriguing examination into storytelling, role-playing, and the impact that fiction can have on our lives.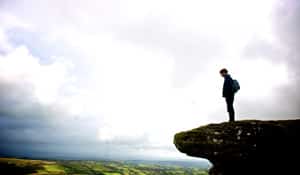 Here & Now – Dir: Lisle Turner
One of the things EEFF is known for is supporting home-grown talent. With funding from Creative England, Here & Now tells of the bourgeoning connection between a city-girl and a country-boy, after the former travels to the country to help her parents save their marriage. Though technically a feature debut, director Lisle Turner has plenty of experience, having formerly made more than 50 dramas and documentaries of varying lengths for Amnesty International.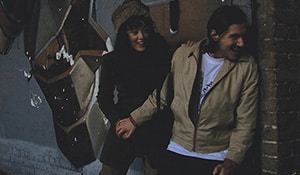 Godard & Others – Dir: Barry Bliss
Described as 'an anarchic comedy about guerrilla filmmaking in Britain's post "Section 44" society', Godard & Others is the fourth feature from writer/director Barry Bliss. Starring Paul McGann as a charismatic teacher delivering a lecture on how to survive as an independent filmmaker in today's society, this may be a film best appreciated by other filmmakers. Still, it looks like just the type of fun, irreverent film that tends to flourish at a film festival.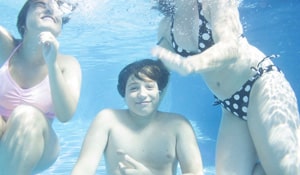 Club Sandwich (Club Sándwich) – Dir: Fernando Eimbcke
Back in 2004, Fernando Eimbcke's Duck Season touched many a heart with its minimalistic portrayal of the adventures of two 14-year-olds during an afternoon power-cut. If his 2008 follow up, Lake Tahoe, failed to strike quite the chords of success, his contribution to the 2010 portmanteau film Revolución reminded us of his brilliance. So, while it has been seen elsewhere on the festival circuit, the London premiere of his new film is something for Londoners to get excited about. A slow-burn comedy about a teenage boy and his off-season holiday romance, it may prove to be the quiet highlight of EEFF.
THE EAST END FILM FESTIVAL RUNS FROM FRIDAY 13 JUNE UNTIL WEDNESDAY 25 JUNE 2014