Dirs: Alastair Fothergill, Jonnie Hughes, Keith Scholey | UK Doc 83′
Eco-documentaries too often rely on just their worthwhile subject matter to carry them through. A Life on Our Planet is not only thematically important but also impressively crafted and entertaining with a positively uplifting final kick.
It all begins and ends in Chernobyl showing how the Ukrainian social utopia became a nuclear bomb site, and is now teeming with wildlife and lush vegetation – humans are nowhere to be seen. Then dear old David emerges from a ruined building with a stark warning: Nature will eventually take over the planet, do we humans want to be there or not?
Candid, relevant and revealing, David Attenborough: A Life On Our Planet is a powerful first-hand account of humanity's impact on nature since the last time a comet destroyed all lifeforms, before the Holocene ushered in the wonderful world we all know. And this will happen again, for many of us within our lifetimes. But there is a way forward. And it's not just about plastic bags.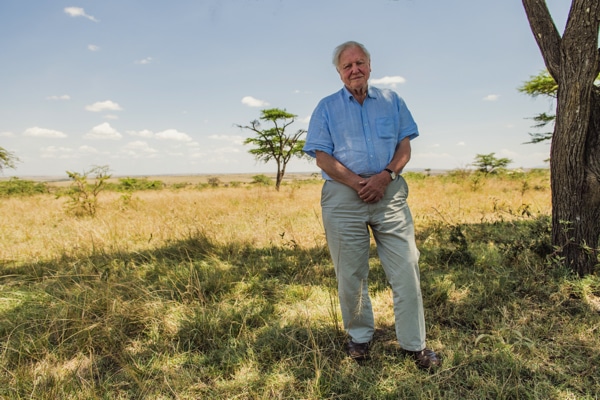 Now nearly 94, Attenborough reflects back on his extraordinary life as an naturalist exploring the remote and wild corners of the globe and documenting his experiences for all of us to see and enjoy. And he does reflect on the devastating changes that are still unfolding in subtle and troubling ways. But it's not all doom and gloom.
Neither is A Life on our Planet a worthy or 'ticking off' rant but a fascinating testament to the magnificence surrounding. There is a tangible and sustainable way forward to continue living in harmony with nature and making the most of life in our amazing world. MT
DAVID ATTENBOROUGH: A LIFE ON OUR PLANET WILL PREMIERE IN CINEMAS ACROSS THE GLOBE ON 28TH SEPTEMBER FEATURING AN EXCLUSIVE CONVERSATION WITH SIR DAVID ATTENBOROUGH AND SIR MICHAEL PALIN.  IT WILL BE RELEASED ON NETFLIX GLOBALLY THIS AUTUMN. attenboroughfilm.com