CROSSING EUROPE is a film festival that showcases the best in Auteur cinema exclusively from European directors. This year, the competition features eleven new discoveries in the dramatic section and nine documentaries that have been successful in major international film festivals during the past year.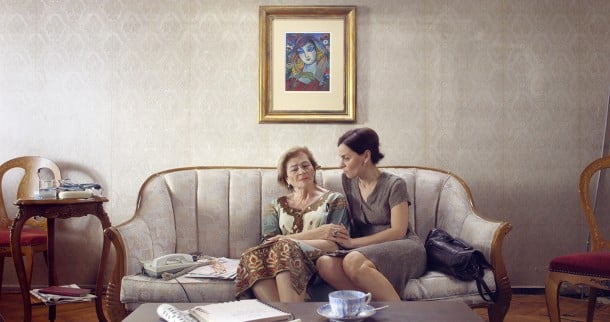 The competition dramatic entries deal with the living realities of young people who, caught in the process of having to "grow up", are looking for their place in life (AUTOPORTRETUL UNEI FETE CUMINTI (SELF-PORTRAIT OF A DUTIFUL DAUGHTER – below right) and LICHTES MEER (RADIANT SEA), or adolescents who, in very different ways, experience the daze of their coming-of-age process, whether by choice or by force (CHRIEG (LIMBO – main pic) and VARVARI (BARBARIANS). Two of the selected films highlight the negative effects of capitalism in post-Soviet countries (KREDITIS LIMITI (LINE OF CREDIT – above left) and UROK (THE LESSON), and two others show attempts to adjust in an absolute retreat from society EL CAMÍNO MÁS LARGO PARA VOLVER A CASA (THE LONG WAY HOME – below left) and HIDE AND SEEK. CE LUME MINUNATĂ (WHAT A WONDERFUL WORLD) and TUSSEN 10 EN 12 (BETWEEN 10 AND 12) tell the stories of unexpected events brutally turning the protagonists' lives upside down.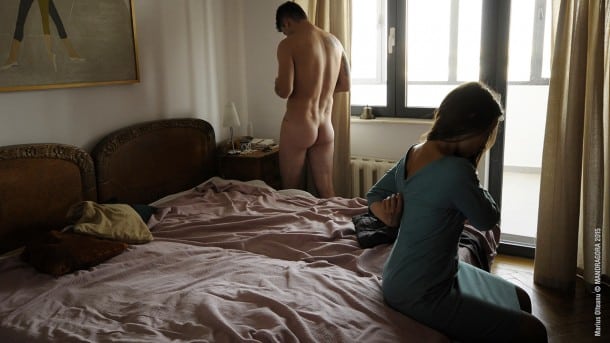 The selection of documentaries forges a bridge across Europe, both geographically and thematically. Three focus on the the still controversial issues of migration/borders of Europe: BRÛLE LA MER (BURN THE SEA), EVAPORATING BORDERS [executive producer of this film is Oscar-winner Laura Poitras] and FLOTEL EUROPE, two of the selected films tell family stories – the life of the director's grandfather in exile CARTAS A MARÍA (LETTERS TO MARIA) and the conscious decision of a father to pursue an alternative lifestyle outside of society: STÁLE SPOLU (ALWAYS TOGETHER).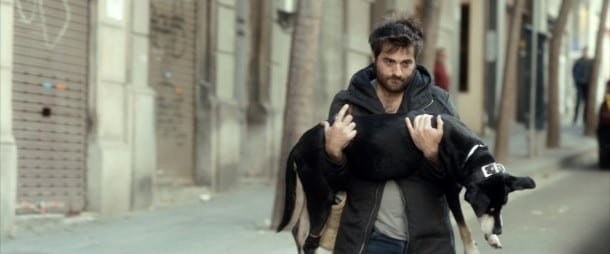 A group of villages in southern Italy (PADRONE E SOTTO) and an eccentric street performer from Belorussia PEREKRESTOK (CROSSROADS) are part of the thematic universe as are the cautious attempt to portray the officially non-existing Abkhazia – LETTERS TO MAX and efforts to organise a concert for a group of Iranian female musicians from Paris, who are banned from performing in their native Iran where – NO LAND'S SONG.
CROSSING EUROPE FESTIVAL|  9 – 22 APRIL 2015 | LINZ | AUSTRIA