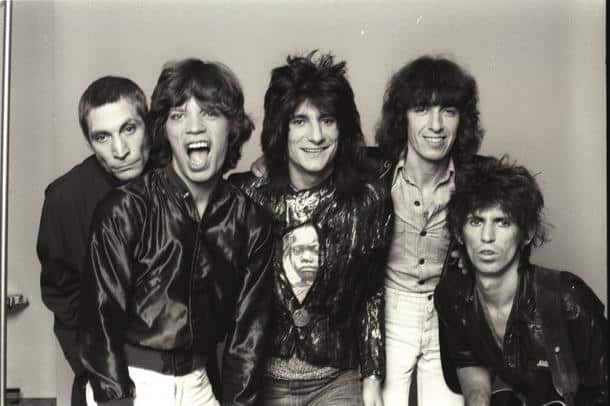 Director:Brett Morgen
Cast Mick Jagger, Keith Richards, Charlie Watts, Ron Wood, Bill Wyman, Mick Taylor, Brian Jones
UK/USA  Documentary 115mins
Marking 50 years of The Rolling Stones, Brett Morgan interviewed the members of the band, sans camera using only sound, to garner their thoughts on their genesis and the past half century leading up to the present time.
Morgan's voice recording creates the ideal underscore for almost two hours of archived footage and from a huge library source. And it's well worth the trouble. Even if you aren't a Stones fan in the slightest it's still worth watching; they have become, like it or not, a part of the fabric of our society and a defining sound of the Twentieth Century. The fact that they are still alive is remarkable in itself.
This is an opportunity to hear, at first hand, the stories that have since gone down in folklore: The passing of Brian Jones, who was hated by the Authorities and adored in equal measure by fans; the murder of a fan at Altamont, purportedly at the hands of Hells Angels; the drugs and drug busts and prisons but very little of the women.
But then, this is a film about the band. About it coming together, about how it coped with almost instant stardom and about how it managed to stay afloat, despite absolutely everything conspiring to ensure that it didn't. It gives a voice to those that were living it and what they thought of it all in hindsight. Not that many of them can remember all that much…
In any other documentary, we might have been furnished with nebulous stock footage of the era, a few dramatic recreations of events and even spinning newspaper clippings. But here, as they were so famous at such an early age, there is footage covering just about everything; be it on stage, backstage, in the limo, on the tour bus, or in the chartered jet. Sex, Drugs and Rock n Roll never looked so good. AT
[youtube id="k2JGp52J1sg" width="600″ height="350″]
CROSSFIRE HURRICANE IS NOW OUT ON DVD AND BLU-RAY WITH EXTRAS: DIRECTOR INTERVIEW, FEATURETTE, BONUS TRACKS.