Scandinavia's premier documentary festival CPH:DOX kicks off on 23 April with 200 international films of artistic quality and contemporary relevance that speak volumes about the world we live in.
76 are world premieres in a year that will have a particular focus on Ukraine and Russia in the festival's main competition, Dox:Award. CPH:DOX 2022 will run as a hybrid festival with film screenings and industry events in Copenhagen from April 23 to May 3, 2022. In addition, a selection of films will be made available for streaming in Denmark from April 1-10.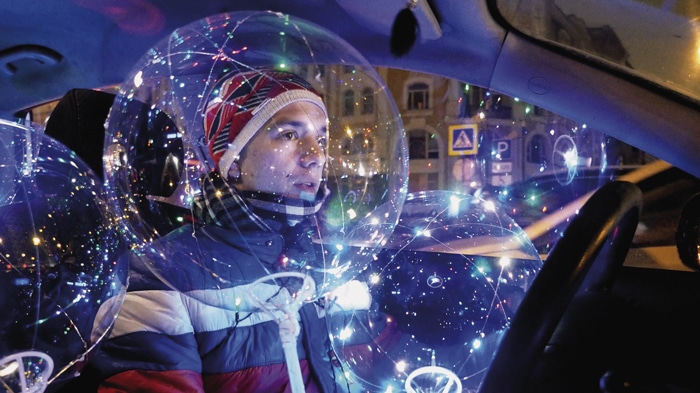 Focus on Russia and Ukraine
With the war raging in Ukraine right now, expect to see the latest films that go behind the news flow and provide new perspectives on the reality in Russia and Ukraine. Here, the audience will get the chance to experience the story of the famous Russian opposition politician Alexei Navalny, who was poisoned with the nerve gas Novichok and is now imprisoned in Russia. The films Navalny, Holidays (image above) and Outside have all been selected for the main competition Dox:Award. CPH:DOX will also screen the world premiere of Novorossiya, a new film focusing on the lives of people in war-torn Eastern Ukraine. The focus programme includes the critically acclaimed Danish Sundance winner 'A House Made of Splinters' about an orphanage in the eastern part of Ukraine, as well as a number of other films about Russia and Ukraine.
Competition line-up
The five competitions, that will all be evaluated by an international jury, are: Dox:Award, New:Vision, F:act Award, Nordic:Dox Award, Next:Wave Award. The full competition line-up consists of 59 titles and features 39 world premieres, 16 international premieres and 4 European premieres.
DOX:AWARD
12 films including 6 world premieres, 5 international premieres and 1 European premiere.
INTO THE ICE (Lars Ostenfeld, Denmark/Germany, World Premiere) main image
A grand, cinematic adventure on the Greenland ice sheet with three leading scientists in search of what the ice can tell us about our climate, our past and possible future.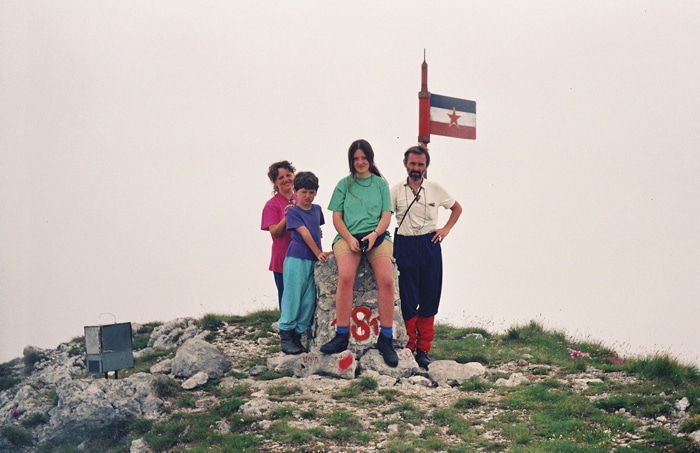 THE ECLIPSE  (Nataša Urban, Norway, World Premiere) image above
With the solar eclipse in 1999 as her mirror image, an exiled film artist turns her analogue film camera on her family in ex-Yugoslavia to map how a dark past remains embedded in the present.
THE FALL  (Andreas Koefoed, Denmark, World Premiere)
A 10-year-old girl miraculously survives a fall from the fifth floor. Six years later, she is looking to escape the trauma. A subtle, sensitive coming-of-age film about a very unusual young woman.
FIRE OF LOVE (Sara Dosa, Canada/United States, International Premiere)
A unique, poetic and visually stunning adventure film about a French scientist couple, based entirely on their own footage from travels in search of erupting volcanoes in the 1970s and 80s.
GIRL GANG (Susanne Regina Meures, Switzerland, World Premiere)
A contemporary fairy tale about a 14-year-old influencer and her biggest fan. But life as a social media star has a shadow side that the adrenaline, fame and free sneakers can't make up for.
HIDE AND SEEK  (Victoria Fiore, United Kingdom/Italy, International Premiere)
Four furious years in one of Naples' toughest neighbourhoods, where all three generations of a single family live on the edge of the law. Can the family's youngest son break the dark legacy?
HOLIDAYS  (Antoine Cattin, Switzerland, World Premiere)
Russia's record-high number of holidays are celebrated at an upbeat balalaika pace and with black humour in a lively mosaic of impressions from life in the vast, inscrutable country in the East.
MIDWIVES (Snow Hnin Ei Hlaing, Myanmar, European Premiere)
A tale of the complicated relationship between Rohingya and Buddhists in Myanmar, told over five years through the eyes of two midwives from either side of the divide.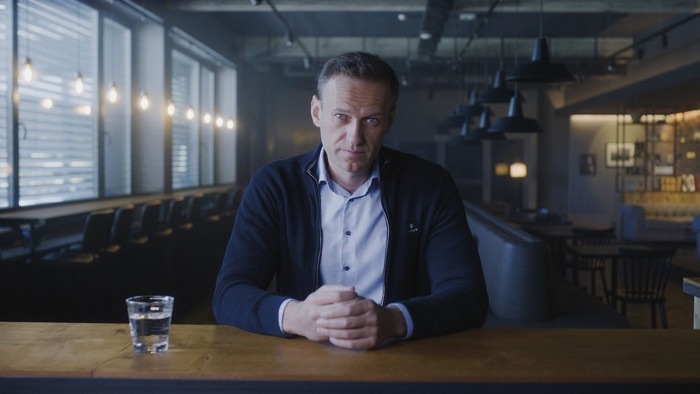 NAVALNY  (Daniel Roher, United States, International Premiere) image above
Russian opposition leader Alexei Navalnyi is both detective and supposed murder victim in a brave docu-thriller about the assassination attempt at his life. Timely, urgent, nerve-wrecking.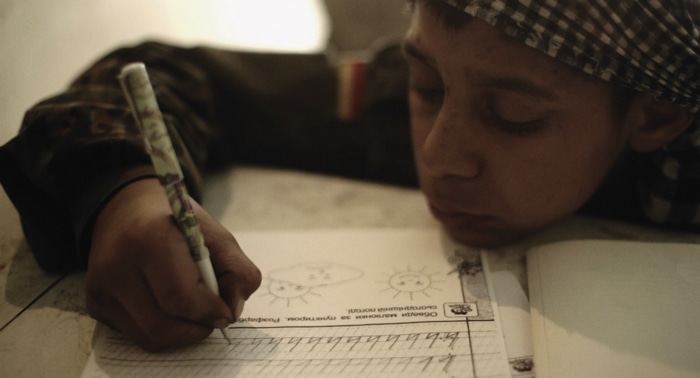 OUTSIDE (Olha Zhurba, Ukraine/Denmark/Netherlands, World Premiere)
As a 13-year-old boy, he became the poster boy of the Ukrainian revolution. Now Roma is back on the streets with nothing in his pocket but a lighter and a knife as a new conflict looms.
THEY MADE US THE NIGHT (Antonio Hernández, Mexico, International Premiere)
Supernatural visions and indigenous folk myths intrude in an unpredictable and dreamlike Mexican film about a family living in the shadow of the apocalypse. A living, organic work.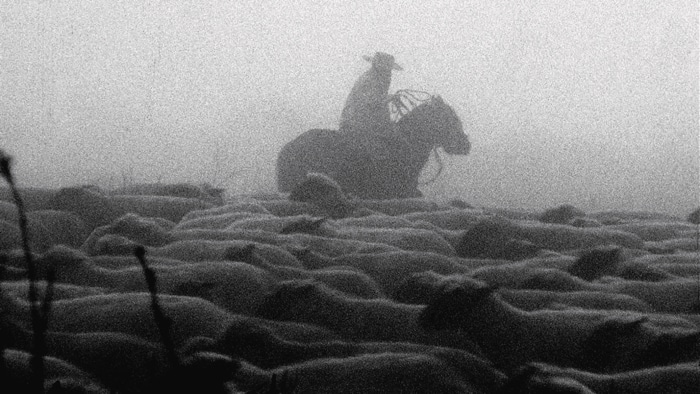 UNDER THE SKY SHELTER (Diego Acosta, Chile, International Premiere)
Chilean debut in sparkling, analogue black and white. A lone shepherd crosses rivers, forests and cliffs with thousands of sheep. As he loses himself in the mountains, dreams appear like ghosts.
CPH: DOX runs from 23 APRIL to 3 MAY 2022