COPENHAGEN ARCHITECTURAL FILM FESTIVAL is back for its third year. From 10-20 March 2016, Denmark is host to the biggest architecture film festival in the world, taking place in three cities: Copenhagen, Aarhus and Aalborg.
Amongst a selection of well-known classics and recent releases, the festival will be screening some lesser known treats: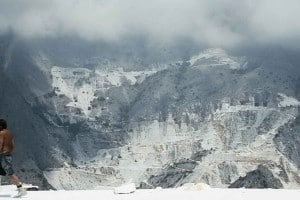 FOUR SHORT FILMS on Architecture, landscape and film history:
Yuri Ancarani's work at the Venice Biennale IL CAPO plays with the extraction of marble as a kind of theatrical choreography. In SLEEPING DISTRICT Tinne Zenner creates a cinematic correspondence with moody images while John Skoogs latest work SHADOWLAND goes on excavation in Hollywood's topography. Eva Kolcze uncover the architectural brutalism and binds its concrete buildings with 16mm film materiality of ALL THAT IS SOLID.
Il CAPO | YURI Ancarani | 2010 | 15 min.
SLEEPING DISTRICT | Tinne ZENNER | 2014 | 11 min.
SHADOWLAND | JOHN SKOOG | 2014 | 15 min.
ALL THAT IS SOLID | EVA KOLCZE | 2014 | 16 min.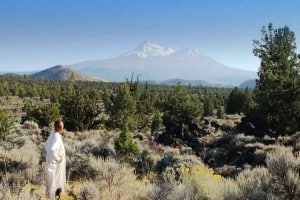 TELOS: THE FANTASTIC WORLD OF EUGENE TSSUI (2014) 
Can architecture be a piece of nature? Meet an limitless resistance architect.
EUGENE TSUI is a radical visionary. Among his projects are The Ultima Tower, a proposal for a three-kilometer high skyscraper in the shape of an inverted spinning top and room for a million residents. Tsui indtænker its highly speculative architecture in great cosmetic mo-ecological contexts where as a contemporary surrealist inspired by natural forms. In trying to build a more sustainable architecture, which he calls 'biological design'. Kyung Lee directs, writes and films this amusing biography of an eccentric and visionary architect.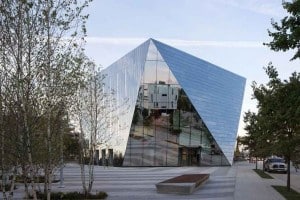 ANNABELLE SELDORFF, ODILE DECQ, FARSHID MOUSSAVI, KATHRYN GUSTAFSON AND MARIANNE MCKENNA. Five different architects with only their gender in common. Does female architecture have defining feature and how is distinguished from that designed by men. A series of shorts about architecture's sexual peculiarities – or lack thereof.
The display is introduced by architect and associate professor at KADK, Merete Ahnfeldt-Mollerup who b.la. will put the film in relation to architectural education, where more and more women are trained and equalizes the subject's gender imbalance inside .
BUNGALOW (2002) 84min
Starring Trine Dyrholm, who has just won a Silver Bear for Best Actress at Berlinale 2016, BUNGALOW is  Ulrich Kohler's psychogeographical exploration of alienated mid-European youth seen through the eyes of a German soldier who goes AWOL one summer during hostilities.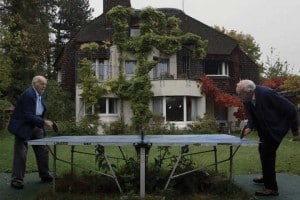 CONCRETE LOVE  Recorded over several years, a documentary exploring the life of the 95-year-old winner of the Pritzker Prize, Gottfried Böhm and his architecture obsessed family. Filmed by his son and architect Paul Böhm, who will lead a Q&A after the screening.
Grand Theatre, Wednesday. 03.09 pm. 19:00 (opening film)
Grand Theatre, Friday. 03.11 pm. 16:40
Cinematheque, Wednesday. 3.16 pm. 21:15
COUNTING (2015)
Jem Cohen takes his camera on an whimsical tour of an urban voyage in this essay film which offers an amusing voyeuristic take on the street life in 15 towns from New York City, Istanbul, Moscow, Cairo and Porto to London.
SONGS FROM THE SECOND FLOOR (2000)
Another urban symphony that examines, through a drama of interconnecting characters, human vulnerability and our basic need for companionship and connection in the increasingly-alienating urban communities we inhabit.  Roy Andersson writes and directs. MT
FULL FESTIVAL PROGRAMME