Dir: Margaret Salmon | Doc | UK | 40′
Starfish, cup coral, langoustine, dolphins, Herring gulls and Gaelic verse: these are a few of Ullapool's favourite things, along with the limpid seas and emerald hillsides that make this Scottish Highland settlement, warmed by the North Atlantic Drift, such an important port and tourist destination.
CLADAGH is a lyrical portrait of indigenous habitats and species, as well as human interactions with the sea, in and around the remote coastal town in northwest Scotland. But the film is more than just a documentary – it's a sensory experience that lulls us into the gentle rhythms and the ebb and flow of its maritime way of life that imbues in its inhabitants a natural softness that has sadly disappeared from the urban sprawl. Wandering through the cobbled streets in the June sunshine, children dance on the key-side while older residents take in the glorious sea views. A local school gathers for a ceilidh accompanied by solo musicians, and then back to the shore for an underwater dip in the cool Atlantic where a variety of local sea animals enjoy their unpolluted habitat.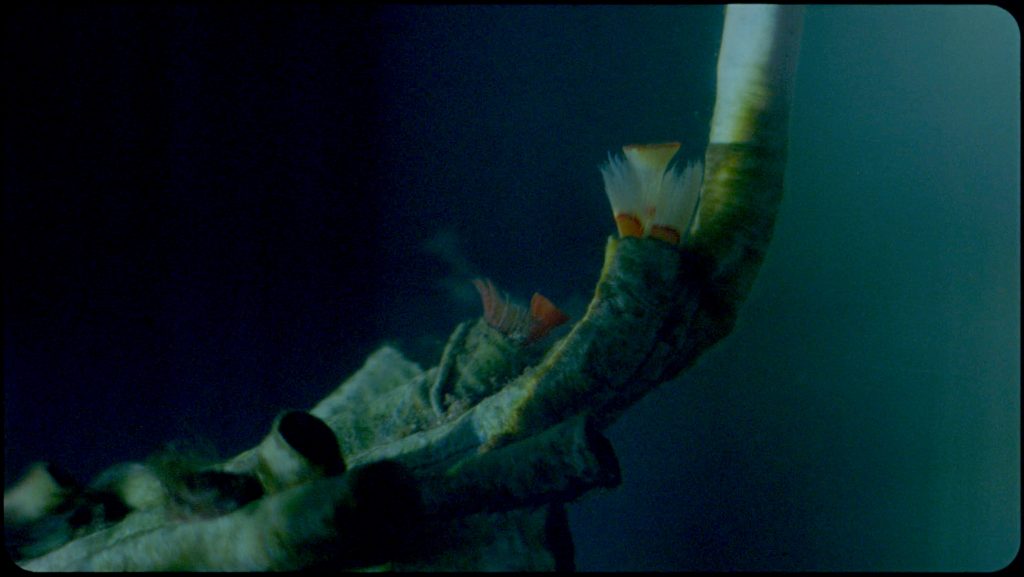 Director Margaret Salmon, who made the hyper realist fantasy drama Eglantine (2016) develops her worthwhile and enchanting filmic forays into the natural world that started with P.S. in 2002, and continued with Everything That Rises Must Converge (2010); Enemies of the Rose (2011); Gibraltar (2013); Pyramid (2014) and Bird (2016), amongst other titles. Very much festival fare, but valuable in their thoughtful exploration of the British Isles, and often further afield. MT
SCREENING DURING BFI LONDON FILM FESTIVAL | 10-21 OCTOBER 2018