CINEMA MADE IN ITALY is back in London to kick off the Spring with the latest crop of Italian films. The 9th edition takes place at Cine Lumiere and is supported by Istituto Luce Cinecitta and the Italian Cultural Institute.
LORO ****
Director: Paolo Sorrentino Cast: Toni Servillo, Elena Sofia Ricci, Riccardo Scamarcio, Kasia Smutniak, Euridice Axen, Fabrizio Bentivoglio, Roberto De Francesco, Dario Cantarelli, Anna Bonaiuto | 150′
Paolo Sorrentino's savage political satire is a powerful portrait of controversial Italian public figure Silvio Berlusconi and his inner circle. | UK release date: 19 April 2019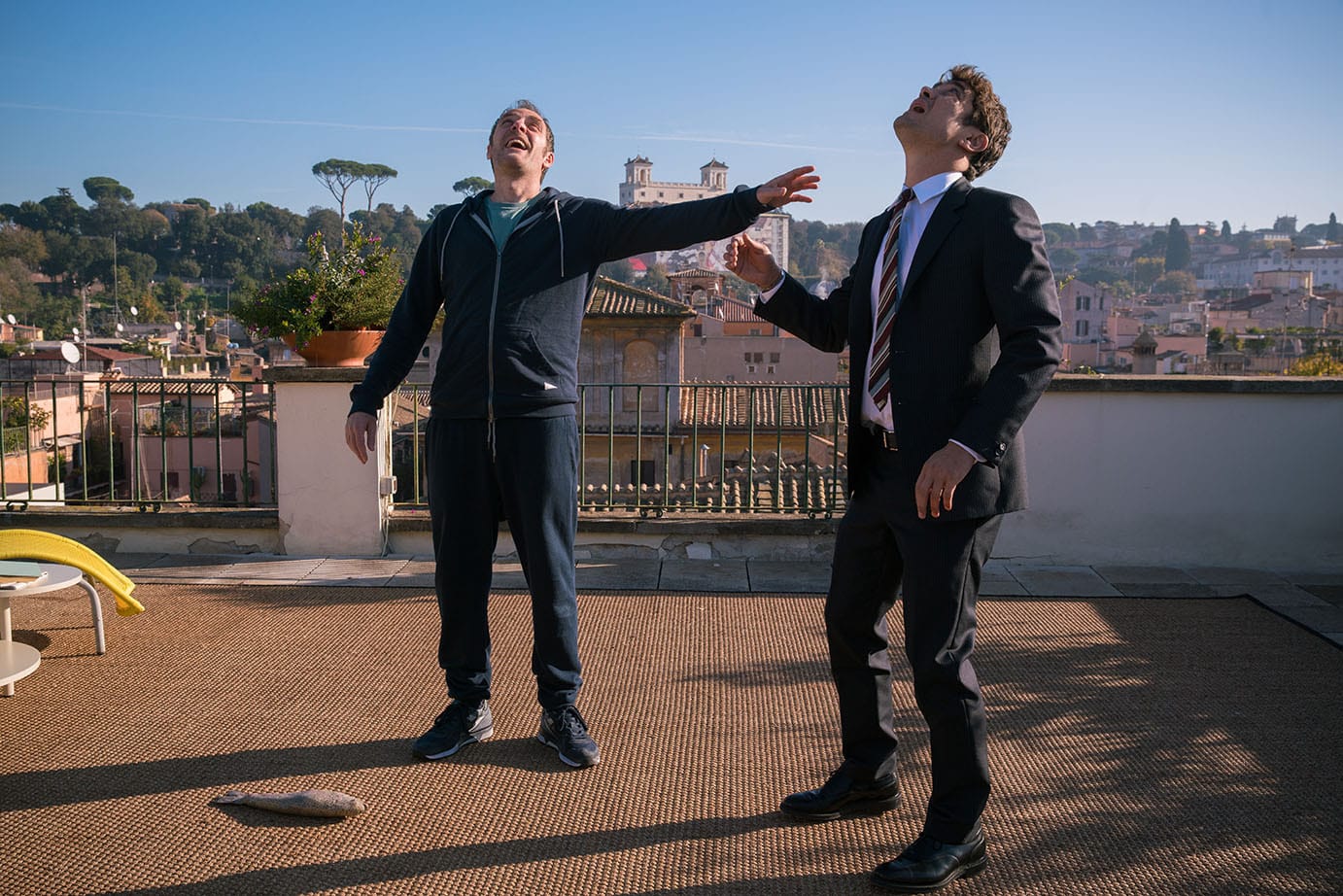 EUFORIA ***
Director: Valeria Golino | Cast: Riccardo Scamarcio, Valerio Mastandrea, Isabella Ferrari, Valentina Cervi, Jasmine Trinca, Francesco Borgese, Francesco Pellegrino, Andrea Germani, Marzia Ubaldi | 120′
Valeria Golino's second film as a director explores brotherly love through two very different siblings. It stars her on/off partner Riccardo Scamarcio as one of two brothers brought together through adversity when one falls dangerously ill. Matteo is a man of means in central Rome, Ettore is a primary teacher in their provincial hometown. Beautifully photographed in the eternal city, Euforia ultimate predictability is rescued by the strength of its dynamic performances.
RICORDI? ***
Director: Valerio Mieli | Cast: Luca Marinelli, Linda Caridi, Giovanni Anzaldo, Camilla Diana, Anna Manuelli, Eliana Bosi, David Brandon, Benedetta Cimatti, Andrea Pennacchi, 106′
After success with her debut Ten Winters this touching love story explores the ups and downs of this emotional journey for two young lovers Luca Marinelli and Linda Caridi.
LUCIA'S GRACE (Troppa Grazia) ***
Director: Gianni Zanasi | Cast: Alba Rohrwacher, Elio Germano, Hadas Yaron, Giuseppe Battiston, Carlotta Natoli, Thomas Trabacchi, Daniele De Angelis, Rosa Vannucci, Elisa Di Eusanio, Davide Strava | 110′ 
Alba Rohrwacher blazes through this upbeat ecumenical drama that sees single working mother Lucia juggling her life between motherhood, an emotionally exhausting romance, and her work as a land surveyor. When she discovers that an ambitious new building project will have devastating effects on the locale, she debates whether to challenge the project when up pops a mysterious woman, claiming to be the Madonna and offering to support Lucia in flagging up her concerns, and suggesting the construction of a church as an alternative. This whimsical affair offers cheap laughs as an alternative to trusting its strong psychological elements, but Vladan Radovic's lively camerawork and a strong cast carry it through in the end.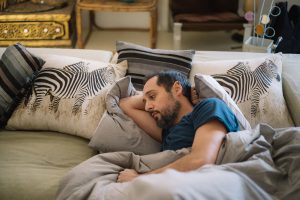 THE GUEST (L'Ospite) ****
Director: Duccio Chiarini | Cast: Daniele Parisi, Silvia D'Amico, Anna Bellato, Federica Victoria Caiozzo aka Thony, Milvia Marigliano, Daniele Natali, Guglielmo Favilli : 96′
Sofa-surfing is the theme of this coming of age drama about the ups and downs of modern day love and commitment phobia. Guido (Daniele Parisi) is a 38-year-old academic who is writing a pot-boiler on Italo Calvino. But his girlfriend girlfriend (Silvia D'Amico) is having none of it, and puts an end to their flagging relationship forcing him to out of his cosy existence to face some uncomfortable truths through the experiences of lodging with his friends and family. Insightful and enjoyable  .
THE MAN WHO BOUGHT THE MOON ( L'Uomo che compró la Luna) ***
Director: Paolo Zucca |Cast: Jacopo Cullin, Stefano Fresi, Francesco Pannofino, Benito Urgu, Lazar Ristovski, Angela Molina |  103′
This off the wall spy-themed buddy movie from Sardinia stars Jacopo Cullin as a secret agent tasked with investigating a claim that one of his compatriots has bought the Moon as a gift for his girlfriend. Teaming up with his fellow Sardinian Badore (Benito Ugo) the pair set off to infiltrate the Sardinian community and investigate the ludicrous idea in a surefire but engagingly silly caper.

WHEREVER YOU ARE (Ovunque Proteggemi) ***
Director: Bonifacio Angius |Cast: Alessandro Gazale, Francesca Niedda, Antonio Angius, Anna Ferruzzo, Gavino Ruda, Mario Olivieri | 94′
Bonifacio Angius won the Junior Jury Award at Locarno for Perfidia (2014) and returns with this impressively perceptive drama about a middle-aged 'mammalone' with a drinking problem. Burning a hole in his mother's pocket with his failed singing career, he has a mental breakdown and is taken to hospital, where he meets Francesca (Francesca Niedda), a young mother with drug issues. The two fall madly in love and set off on an eventful odyssey to redeem each other by reclaiming Francesca's daughter who has been taken in to care.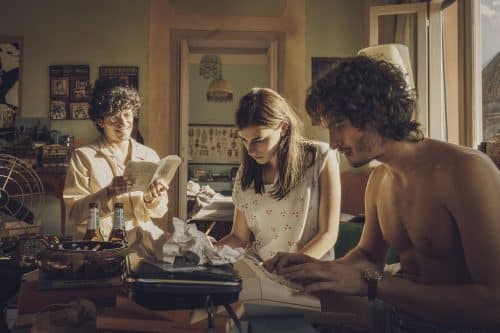 NOTTI MAGICHE ****
Director: Paolo Virzì |Cast: Mauro Lamantia, Giovanni Toscano, Irene Vetere, Giancarlo Giannini, Eugenio Marinelli, Marina Rocco, Paolo Sassanelli, Roberto Herlitzka, Regina Orioli, Andrea Roncato, Giulio Scarpati, Simona Marchini, Annalisa Arena, Ornella Muti, Jalil Lespert, Paolo Bonacelli | 125 'minutes
Ornella Muti makes a welcome return in Paolo Virzi's playfully affectionate black comedy that explores the mysterious drowning of a film producer in the River Tiber. The main suspects are three young aspiring scriptwriters, and their outlandishly spirited alibis form the basis of an entertaining exploration that takes us back to the golden years of Italian cinema and a moving and magical trip through the backstreet of Rome
THE CONFORMIST (Il Conformista) *****
Director: Bernardo Bertolucci | Cast: Jean-Louis Tritignant, Stefania Sandrelli, Gastone Moschin, Enzo Tarascio, Fosco Giachetti, José Quaglio, Yvonne Sanson | 118′
A wonderful chance to see this classic cult thriller adapted from a novel by Alberto Moravia. Set in 1938, it tells the story of an aristocratic would-be fascist who is sent to Paris to murder his former, anti-fascist philosophy tutor. Jean-Louis Tritignant is supremely sinister in the role of Marcello Clerici, whose demeanour is an eternal reminder of the banality of evil. It was an instant hit when it was released in 1970, and some say it is one of the most poetic and influential films ever made, beloved by film-makers the world over.
WE'LL BE YOUNG AND BEAUTIFUL (Saremo Giovani e Bellissimi) ***
Director: Letizia Lamartire | 92 minutes)
In the early 1990s, 18-year-old Isabella (Barbora Bobulova) was a pop star. Two decades later she's still on the road singing the same old songs with her son Bruno (Piavani) on guitar. But nothing can last for ever and soon the ties that bind will also unravel in this bittersweet and often poignantly moving musical love story.
CINEMA MADE IN ITALY | LONDON 2019 | 26 FEBRUARY – 3 MARCH