So the 67th Cannes Film Festival has drawn to a close and the prizes awarded – here are some of the more interesting titles that found their way to the Red Carpet this year:
PALME D'OR WINNER – WINTER SLEEP (Director: Nuri Bilge Ceylan/Turkey)
Undoubtedly a masterpiece in the true sense of the word – Winter Sleep is also at 196 minutes, one of the longest films ever to have won the Palme d'Or.  In a nutshell the plot of this quietly subversive and distinctly feminist drama surrounds a male mid-lifer who is gently seething in the privilege afforded by his Turkish male domain. The domain in question is a small hotel in Anatolia which he runs with his young wife Nihal and sister Necla who is smarting from her recent divorce.  Bilge Ceylan's previous outing Once Upon a Time in Anatolia was baked in burning summer, Winter Sleep returns to a subject-matter and bleak and snowy landscape of DISTANT (2002).  Ceylan's wife co-wrote the screenplay, adding a valuable female perspective.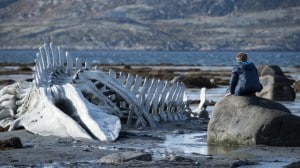 BEST SCREENPLAY – Andrey Zvyagintsev and Oleg Negin for LEVIATHAN/Russia
Andrey Zvyagintsev's Leviathan gives a damning dressing-down to the authorities in this scathing social commentary of contemporary Russia that has universal appeal and relevance echoing Checkhov and even the Bible.  The film's lead is Kolia (Alexie Serebriakov) whose family home and livelihood is threatened by the local mayor, who wants to evict him. Gradually he meets his destiny among the corrupting influences of power and money in this coruscating and brilliantly ambitious exposé of Russian contemporary society.  A star turn.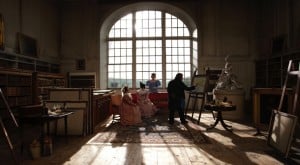 BEST ACTOR – Timothy Spall for MR TURNER (Director: Mike Leigh/UK)
Taking Mike Leigh's 'method' to the extreme, Timothy Spall plays J M W Turner as a grunting, romantic grufflalo in late middle age in this magnificent, contemplative and painterly portrait of the 19th Century British artist who was known for his use of light in painting. He explores Turner's life, works and contemporaries (Constable; Ruskin (a witty Joshua McGuire); Sir John Soane) and his predilection for a bohemian life neglecting his wife and children, abusing his housekeeper (a superb Dorothy Atkinson) and eventually finding love with his seaside landlady (Marion Bailey).  Rich and rewarding.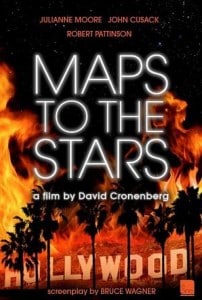 BEST ACTRESS – Julianne Moore for MAPS TO THE STARS (Director: David Cronenberg/Canada)
MAPS TO THE STARS a bitter and snarky LA-set satire with the classic Cronenberg brutal flourishes and scripter Bruce Wagner's witty one-liners mostly delivered by John Cusack. Julianne Moore works her wonders as a hard-bitten, neurotic actress Havana Segrand, relentlessly chasing fame and celebrity.  Robert Pattinson mumbles his way through as a wannabe star cum chauffeur and Mia Wasikowska plays a damaged young PA (to Segrand) who returns to Hollywood to seek reconciliation with the family who disowned her.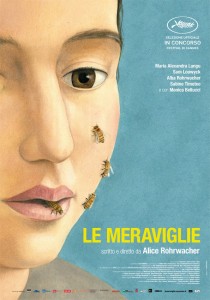 GRAND PRIX WINNER – THE WONDERS (Director: Alice Rohrwacher/Italy)
Alice Rohrwacher's debut feature Corpo Celeste was a delicate coming-of-age drama that had a brief outing in London cinemas in 2011. With THE WONDERS, she returns with another wistful and touching story about an enigmatic family of bee-keepers, eking out a living in challenging circumstances in rural Italy.  This time our heroine is 13-year-old Gelsomina (Maria Alexandra Lungu). Rohrwacher's restrained, impressionist approach creates a vague feeling of suspense that allows our imagination to wander and luxuriate at this magical story.
UN CERTAIN REGARD – WHITE GOD (Director: Kornel Mundruczó/Hungary)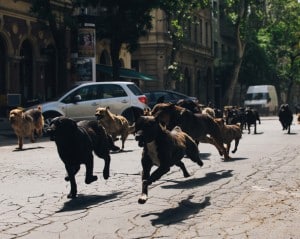 WHITE GOD imagines a Budapest where vengeful street dogs rise up and hold sway as a metaphor, quite literally, for the underdog in society. But this is neither a straight horror story nor a film a for kids but an stylish and well-told drama that centres on teenage classical musician Lili and her rescue dog Hagen who went on to win the coveted "Palme Dog" award competing with Jean-Luc Godard's clever mutt (in Goodbye to Language 3D) and Saint Laurent's pug who dies from an accidental overdose.
BEST DIRECTOR – Bennett Miller for FOXCATCHER
Capote helmer Bennett Miller only has four full-length titles to his name but he has managed to shine both in documentary and drama and won Best Director this year for FOXCATCHER – an accomplished and nuanced piece based on the true story of Olympic wrestler Mark Schultz,  demonstrating the masterful control he has both of his narrative and his cast and crew.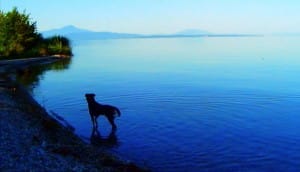 JURY PRIZE – Jean-Luc Godard's GOODBYE TO LANGUAGE and Xavier Dolan's MOMMY (shared)
Mommy is a raw, exuberant yet intimate study of a love-hate relationship between a mother and her ADHD-suffering son and fifth feature from Canadian wild-child Xavier Dolan (Tom at the Farm), who is still only 25!.  Regular collaborator Anne Dorval gives a dynamite performance as Diane Despres, a 46-year-old widow who finds salvation when her enigmatic neighbour Kyla (Suzanne Clément) comes the rescue in raising Steve (Antoine-Olivier Pilon). Unfortunately, 83-year-old Jean-Luc didn't turn up to the screening of his Jury prize winner – a 70-minute collage-style  mishmash affair of an affair which grabs the attention with its fragments of meaning and shades of philosophy.  None the wiser: neither were we. Perhaps he can be forgiven: his 116th outing is a certainly a challenge.
DISAPPOINTMENTS
After the stylish silent film The Artist, Michel Hazanavicious returns with Annette Benning and Berenice Bejo for THE SEARCH: a bleak and terribly worthy Chechnya-themed doc-drama that will have you nodding off in no time at all.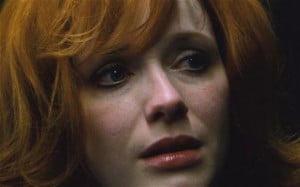 Hearthrob Ryan Gosling may be a fabulous actor but a talented director/writer he ain't; at least not according to his debut flop LOST RIVER – very much style over substance, it follows a single mum and her son lost in a Detroit underworld and 'borrows' loosely (and I mean, very loosely) from Lynch, Malick and Winding Refn. Saoirse Ronan, Eva Mendes and Christina Hendricks star.
TWO DAYS, ONE NIGHT is another slice of social realism from Double Palme d'Or winners the Dardennes brothers. A sort of Belgian 'EastEnders', it stars Marion Cotillard as a woman on the verge of a nervous breakdown and redundancy but she is the only really good thing about this ordinary drama.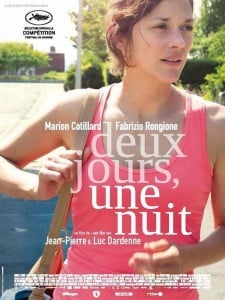 Accomplished director, Atom Egoyan has had some near misses of late and THE CAPTIVE  joins the queue. After a promising start this bland abduction 'thriller' simply lacks thrills and fails as a straightforward drama despite the considerable talents of Ryan Reynolds as a father whose child is kidnapped from his jeep while he's shopping. The crims responsible feel implausible and cartoonish and the plot creaks as heavily as a Canadian mountain hideaway in January. Michael Danna's original score is so insistent is drowns out any momentary eeriness. Meredith Taylor 
CANNES FILM FESTIVAL 2015 RUNS FROM MAY 15 -26.
FOLLOW OUR COVERAGE UNDER CANNES 2014