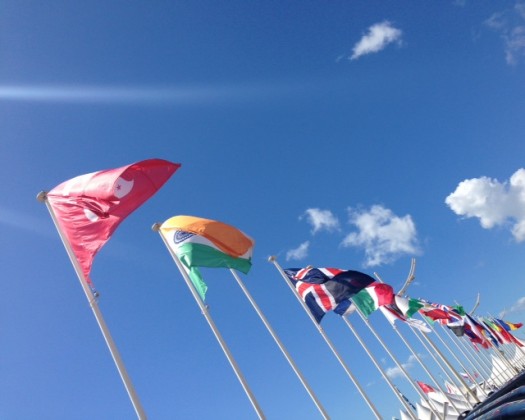 CANNES WINNERS 2013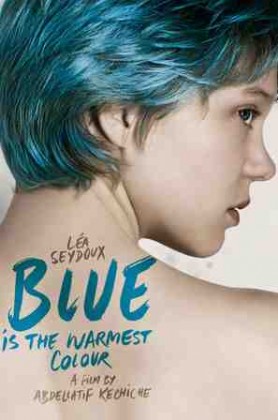 PALME D'OR:  LA VIE D'ADÈLE, CHAPITRE 1 & 2 (BLUE IS THE WARMEST COLOUR) by Abdelatif KECHICHE
GRAND PRIX:  INSIDE LLEWYN DAVIES by Ethan COEN and Joel COEN
BEST DIRECTOR:  Amat ESCALANTE for HELI
JURY PRIZE: CHICHI NI NARU (LIKE FATHER, LIKE SON) by KORE-DA Hirokazu
BEST SCREENPLAY: TIAN ZHU DING (A TOUCH OF SIN) JIA Zhangke
BEST ACTOR: Bruce DERN in NEBRASKA (Alexander Payne)
BEST ACTRESS: Berenice BÉJO in LE PASSÉ (Asghar FARHADI)
CAMERA D'OR (Debut) ILO ILO – Anthony CHEN
Cut and paste the link into your browser to watch the full closing ceremony http://www.festival-cannes.fr/en/mediaPlayer/13498.html
Abdelatif Kechiche with Lea Seydoux and Adele Exarchopoulos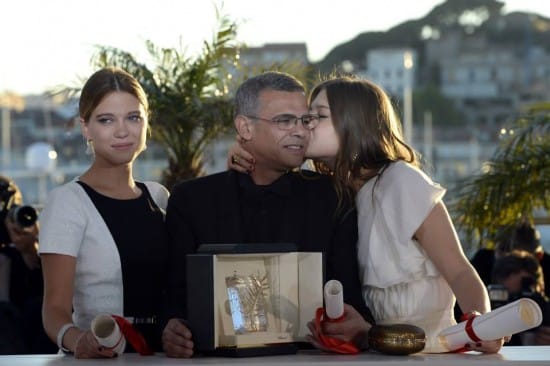 UN CERTAIN REGARD :
Prix Un Certain Regard
L'IMAGE MANQUANTE by Rithy PANH (Cambodge/France)
Prix du Jury
OMAR by Hany ABU-ASSAD (Palestine)
Prix de la Mise en Scène
Alain GUIRAUDIE for L'INCONNU DU LAC (France)
Prix Un Certain Talent
L'ensemble des acteurs de LA JAULA DE ORO by Diego QUEMADA-DIEZ (Mexique/Espagne)
Prix de l'Avenir
FRUITVALE STATION by Ryan COOGLER (USA)
The sun shone on the Croisette this year for the 66th Cannes Film Festival. There have been some strong contenders in the COMPETITION and UN CERTAIN REGARD sections and there are some appealing documentaries in the mix.  Here's a round-up of a selection of screenings from the Competition, Un Certain Regard and the Cannes Film Market:
[youtube id="ob6KJnXpb_o" width="600″ height="350″]
IN COMPETITION
YOUNG AND BEAUTIFUL 2*                         COMPETITION
After the clanging furore of Baz Luhrmann's brash but ambitious GREAT GATSBY in 3D things could only get better but they didn't.  Francois Ozon's coming of ager YOUNG AND BEAUTIFUL (JEUNE ET JOLIE) is a competent drama centring on a teenager, playing by French model Marine Vacth, who is  unimpressed by her first sexual encounter but discovers that she can finance her studies through offering her body.  Nothing new there. She services old married men until tragedy strikes.  Well-crafted and competent, it nevertheless fails to set the night on fire.
HELI 2*                     COMPETITION
Amat Escalante offers a pared-down portrait of an impoverished Mexican family at the wrong end of the drug trade.  Punctuated by episodes of brutal and gratuitous violence: do we really have to see a puppy's head being torn off or a man genitals being set alight – ouch; a film should be remembered for the story it tells and the emotions it engages rather than for savage, attention-seeking violence. HELI fails to move because we care little for the characters involved and their lives.
THE PAST 4*                      COMPETITION
Secrets from the past are unlocked when Ahmad returns to Paris to finalise his divorce from his French wife, Marie (Berenice Bejo).  An involving, schematic drama that becomes increasingly intriguing as the truth emerges.  THE PAST is an authentic study of a contemporary, urban family although it doesn't quite have the kick of A SEPARATION.  Strong and subtle performances from Tahir Rahim and Ali Mosaffa.
A TOUCH OF SIN 3*                     COMPETITION
Interweaving four stories from different locations and social settings in modern China, Jia Zhangke's shows contrasts rural ways with those of the high-tech metropolis.  A TOUCH OF SIN has a well-developed visual aesthetic and some great performances from leads, JIang Wu, Wang Baoqiang and Zhao Tao, although ultimately it feels in-cohesive and meandering.
JIMMY P (PSYCHOTHERAPY OF A PLAINS INDIAN) 3*             COMPETITION
Arnaud Deplechin offers up an intelligent if ponderous insight into postwar Second World War psychotherapy. Based on a true story, Benecio Del Toro is well cast and engaging.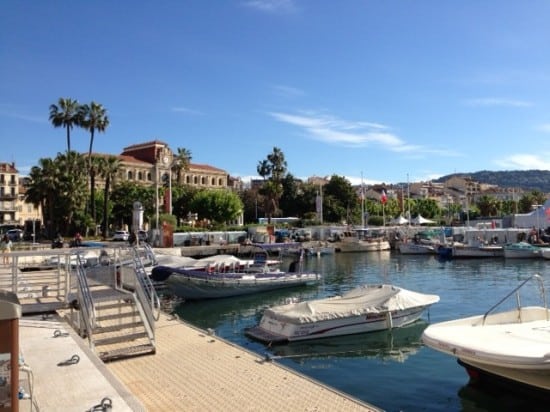 BORGMAN 2*                                  COMPETITION
A darkly comedic and confusing parable set in the Dutch countryside, BORGMAN has echoes of Pasolini's TEOREMA without the style and presence, or indeed, the acting talent.  At times preposterous, it could be viewed as a simple tale of the infiltration of a sociopath  into a smug, middle class family or a treatise on immigration, on the part of xenophobes.
INSIDE LLEWYN DAVIS 4*                    COMPETITION
The Coen brothers return with a wittily-scripted, lusciously photographed and offbeat look at the struggle to fame of a young folk singer in Greenwich Village in 1961.  Shot through with brilliant moments and vignettes, particularly from Carey Mulligan and John Goodman, it captures the true essence of what it is to be an artist although its musical content may not appeal to mainstream audiences.
L'INCONNU DU LAC 4*                           UN CERTAIN REGARD
The first really provocative thriller of the festival is Alain Giraudie's STRANGER BY THE LAKE which feels  peaceful, disturbing and utterly gripping right up until its intriguing denouement.  This will not appeal to a mainstream audience due to its all male cast who indulge in naturism by a lakeside, swimming, chatting and bonding with each other and occasionally indulging in explicit sex in the lush vegetation nearby. Leavened by quirky, almost humorous moments, the overall tone is intense and the undercurrent as sinister as the characters involved.
BLOOD TIES 4*                             COMPETITION
Guillaume Canet's family drama features a starry cast of James Caan, Marion Cotillard, Clive Owen and Billy Crudup as a close-knit but feuding New York family from the rough end of town.  A remake of the French hit, LES LIENS DU SANG, It focuses on two brothers: one a policeman (Crudup) one a perp (Owen) who are unable to reconcile their love-hate relationship.  With its authentic seventies aesthetic (Sidney Lumet comes to mind) and dynamite performances from the leads, BLOOD TIES sounds promising but fails to lift off after a stodgy first hour and remains inert despite occasional bursts of action.  James Gray co-wrote the script but ultimately it feels turgid and, at over two hours running time, overlong. Matthias Schoenhaerts has a slim but powerful part as a gangster and he really shines in a scary portrayal of evil.
ONLY GOD FORGIVES ****                       COMPETITION
Malevolent, dark and exciting: Nicholas Winding Refyn's latest is one of the festival highlights so far.  Each frame is a masterpiece of form and composition, its cinematic look and incandescent sound design dominate the narrative. This is not a film that will not appeal to mainstream audiences.  Ryan Gosling is totally submissive here, very much serving the film with his perfect look of haunted composure.  It's elegant, sophisticated and brooding with a colourful, exotic Oriental aesthetic, rooted in Danish style and precision.  With a mesmerising performance from Kristin Scott Thomas,  it is certain to polarise audiences.
A CASTLE IN ITALY ***                   COMPETITION
Valeria Bruni-Tedeschi has been rather quiet since her sister took centre stage as France's first lady but here she makes her directorial debut with a contemporary comedy drama in which she stars as a fortysomething woman from a wealthy Italian industrialist background (her own but not in name) who is tasked with raising finance to pay off vast tax debts.  It's a histrionic, strident and neurotic peace of filmmaking beautifully set in rural Italy. Her character is desperate to procreate finding herself without "a husband, children or a job" as her traditional mother points out scathingly.  She enters into a relationship with Louis Garrel's young and unstable actor, while her brother is dying of AIDS.  It's a spot-on portrait of modern Italy and of a woman in crisis set against a traditional family background.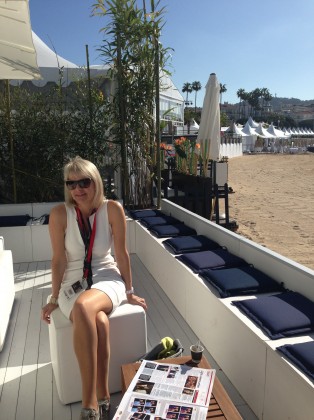 MARKET SCREENINGS
BECOMING TRAVIATA 4*
A soaring story that asks the question: does the emotion in opera come from the music, the acting or the singing?  BECOMING TRAVIATA follows Nathalie Dessay behind the scenes in rehearsals, preparing for an outdoor opera season in the South of France. It's one of the most moving,  mesmerising and enjoyable music documentaries I've seen for a while and I'm not an opera-lover.
LA DANZA DE LA REALIDAD 3*
OUT OF COMPETITION
Alejandro Jodorowsky's latest outing is fraught with dystopian characters and freaks as he revisits his surreal childhood.  It's a real family affair this time, even the score is created by a family member. It's deliriously outrageous and imaginative but, at times,  too self-absorbed: and with a running time of over two hours, it's debatable whether even fans will want to stay on the dance floor.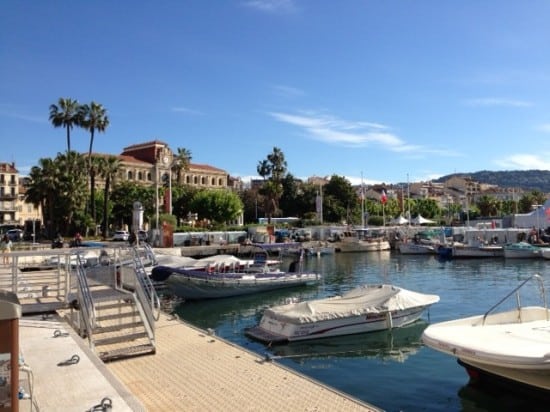 SEDUCED AND ABANDONED ***               OUT OF COMPETITION
Eric Baldwin's documentary filmed during 2012 in Cannes, purports to offer an insight into film financing as her prepares to fund a soft porn film featuring himself and Neave Campbell.  In reality it's only of interest for its interviews and footage of Baldwin talkig to Roman Polanski, Bernardo Bertolucci, Martin Scorsese, James Caan and Francis Ford Coppola about the bad times and the good times of their road to success.
BASTARDS 3*                     UN CERTAIN REGARD
Claire Denis always divides audiences.  She returns to Cannes with her first film shot on digital: an enigmatic thriller starring Vincent Lindon and Chiara Mastroanni .  Elliptical in nature, it's a spare but provocative story with intense performances and pounding electronic score from Tindersticks.  Vincent Lindon plays a tanned and sophisticated captain in the merchant navy who falls for Chiara Mastroanni's married woman when they become neighbours. Both are embroiled in complicated financial and family circumstances. Agnes Godard's deft cinematography creates a dark and brooding work.
OMAR 4*                    UN CERTAIN REGARD
OMAR is another strong drama. Set in the Middle East and dealing with the Arab Israeli conflict from a Palestian perspective, it certainly doesn't hide its allegiances which lie firmly in against the IDF – Israel Defence League.  With a cast of newcomers, Hany Abu-Assad's drama is visually powerful and politically resonant despite a slightly predictable storyline.
The festival continues until 26 May..and we look at David Lynch's DURAN DURAN: UNSTAGED…and more CANNES award winners.  Here's Roman Polanski talking about his latest film VENUS IN FUR which premiered on Saturday 25th May 2013 at Cannes:
[youtube id="PyGwx9g59gU" width="600″ height="350″]
FESTIVAL TURKEY
A great director and writer doesn't necessarily guarantee a good film: such was the case for THE CANYONS, Paul Schrader's much-anticipated 'erotic' thriller described as "Youth, glamour, sex and Los Angeles 2012". Oh dear!.
Matters got off to an unpromising start when it was reported that Leslie Coutterand had been on call throughout the entire filming process due to Lindsay Lohan's repeated absences and feuds with the director. Finance was raised through a Kickstarter campaign, and the resulting film was rejected from Sundance and SXSW.  I was determined to give it a chance being a fan of Schrader's earlier work, though not, I hasten to add, of Lohan.
As it is, she appears vaguely unhinged and physically bloated during her entire performance as young actress, Tara.  This is supposed to be a soft porn movie, so why is Lohan wearing a pair of Bridget Jones-style knickers under her leatherette treggings for an evening out with a girlfriend?. One can only assume it was to rein in her porky midriff from too much booze and cigarettes. Sexy or what?
As suggested by the title, Tara is living with her producer boyfriend Christian (porn star James Deen) in a rather glamorous modernist house on the edge of the hillside overlooking the ocean.  Theirs is not an easy relationship with Christian being a control-freak and demanding to know her whereabouts as he swings in from a day at the studios to find her poolside.  He cleverly swaps her phone to discover a text messages showing that she's cheating on him with a pretty young actor called Ryan (Nolan Gerard Funk).  When the camera starts zooming in on mobile phone screens, and relying on text messages to drive the narrative forward, one realises the story is doomed.  The strange thing is, it's possibly the least sexual film of the entire festival (apart from BlackFish). There are no real sex scenes to speak of but a great of deal of glowering, posturing and pouting goes on, largely from Lohan and Deen.  It transpires that Ryan, who is straight, has his own cross to bear: he is up for a juicy acting role, but success may require him to sleep with the gay head of the studios and he is forced to have oral sex with him just for starters.
What follows is a predictably troubled but unremarkable voyage through the seamier side of a dysfunctional relationship. It almost feels like one of those 'made for TV' soaps you catch in a holiday hotel room in Spain or Italy when surfing through the options.  In a cameo, Gus Van Sant plays Christian's shrink, and it's the best thing about the whole affair.  Brett Easton Ellis's script is appalling with cardboard dialogue along the following lines:  "Are you cheating on me?  What d'you mean by cheating?  Well cheating, with another guy.
Please Mr Schrader, you're such a talented man.  When you next make a film, make it with proper actors and a decent storyline.