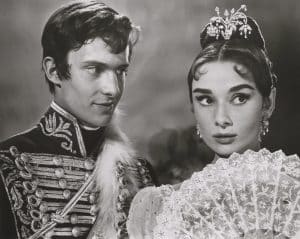 This year's Cannes Classic sidebar has one or two priceless gems glittering in its antique crown. Apart from well-known legends: Ozu's Tokyo Story, Hitchcock's Vertigo, Wilder's Apartment, Varda's One Sings, The Other Doesn't and Bondarchuks' War and Peace, there are some worthwhile lesser known features not be missed.
To start with, there is Henry Decoin's Beating Heart from 1940, a fitting tribute to leading star Danielle Darrieux, who died last year aged 100. The couple were married while filming this screwball comedy, which was remade in Hollywood in 1946. Darrieux plays Arlette, a young girl running away from a reform school, only to join a school for pick-pockets, run by a Fagin-like character. He instructs her to steal an ambassador's watch, but Arlette falls in love with him. Like in most of Decoin's well-structured films, the tempo plays a big role. Decoin was often overlooked as a director, largely because of his rather uneven output, but his post-war noir masterpieces like La Chatte (1958) are really stunning.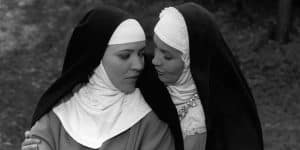 Jacques Rivette is famous for his playful features such as Céline and Juliette go Boating, but his one and only excursion into mainstream, La Religieuse (1966), based on a Diderot novel, is full of anarchic fun. Suzanne Simonin (Anna Karina), is incarcerated in a cloister against her will, and soon falls foul of not one, but three Mother-Superiors: they treat her sadistically, tenderly, or as an object for plain lesbian lust – but Suzanne stays pure. This anti-clerical romp was very popular at the box office, and served as a liberating force for Karina who finally got a divorce from JL Godard after having acted in their final collaboration, Made in USA, in the same year.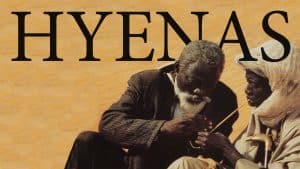 Hyenas (1992), directed by Senegalese filmmaker Djibri Diop Mambety (1945-1998), is a re-telling of the Durrenmatt play 'Der Besuch der alten Dame' (Visit of an old Lady). Set in an impoverished African village, the old lady in question is very rich – but she has not forgotten how her lover (now the Mayor) had treated her when she was pregnant with his child. She asks the townsfolk a simple question: do they want to participate in her wealth and punish the guilty man, or would they prefer clean hands and poverty. Colourful and very passionate, this adaption of a Swiss play works very well in its African setting.