The 70th Cannes Film Festival starts on the 17th May with an Official Selection full of established directors and some newcomers competing for the coveted Palme D'Or. Pedro Almodovar is president of a Jury with Jessica Chastain a notable member and with legendary directors turning to TV and special eps of Twin Peaks and Top of the Lake and a VR slot for Alejandro Gonzalez Iñarritu with Carne y Arena to show just how far we've come since 1947 in a festival where TV is now acknowledged along with the Big Screen for filmmakers who have already made their mark.
Filmmakers at the top of their game will be gracing the Croisette: Michael Haneke, Todd Haynes, Roman Polanski, Hong Sangsoo, Yorgos Lanthimos and Sophie Coppola. Cannes artistic director Thierry Fremaux assures there will be additions to the 18 films in the main line-up and more surprises in the pipe-line.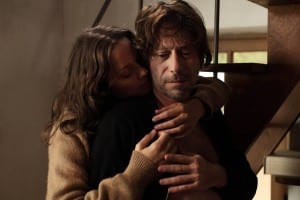 ISMAEL'S GHOSTS | FESTIVAL OPENER | Arnaud Desplechin (France)
The opening film is supposed to be rousing but is often raffling and second rate. Last year's Woody Allen was festive and funny so Arnaud Desplechin's starry opener may surprise us all with its solid and celebrated French including Marion Cotillard, Charlotte Gainsbourg, Louis Garrel and Matheiu Amalric.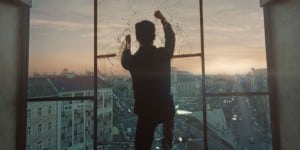 JUPITER'S MOON | Kornel Mundruczo | Hungary
After his UCR hit White God (2013) the Hungarian auteur makes it to the main competition line-up with a sci-fi thriller about a young immigrant who is shot down while illegally crossing the border. Terrified and in shock, wounded Aryan can now mysteriously levitate at will. Thrown into a refugee camp, he is smuggled out by a doctor intent on exploiting his extraordinary secret. Pursued by enraged camp director Laszlo, Aryan and other fugitives remain on the move in search of safety and money, inspired by his amazing powers. A cautionary thriller about disillusionment and faith from the director of the award-winning WHITE GOD.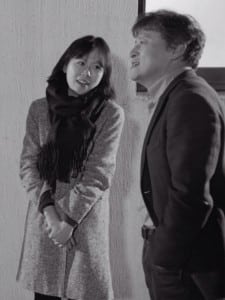 THE DAY AFTER | Hong Sangsoo | Korea
Hong Sangsoo has been a busy man of late with his Berlinale feature On the Beach at Night hotly followed by this Palme d'Or hopeful that looks like being another intense drama full of tortured souls in Seoul. Meanwhile his second collaboration with Isabelle Huppert CLAIRE'S CAMERA (shot in Cannes) is to screen in the UCR sidebar. Three films so far in 2017 and it's only April!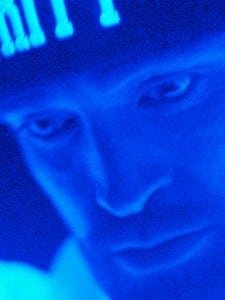 GOOD TIME | The Safdie Brothers | US
This US crime thriller from the Safdie brothers follows onscreen siblings Robert Pattinson and mentally-challenged Benny Safdie during a criminally-charged nocturnal escapade into New York. Jennifer Jason Leigh also stars.
LOVELESS | Andrei Zvyagintsev | USSR
Zvyagintsev's s long-awaited followup to LEVIATHAN is the story a divorcing couple forced back together again to search for their missing son. LOVELESS is scripted by Oleg Negin who also wrote The Banishment, Leviathan and Elena.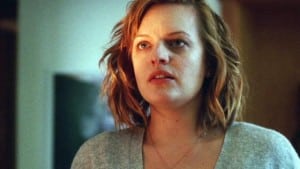 THE SQUARE | Ruben Ostlund | Sweden
The Square is Ostlund's English language debut and stars Dominic West and Elisabeth Moss in another satirical drama that derives dark comedy from human behaviour in a crisis. Sounds very similar to his Cannes awarded  Force Majeure.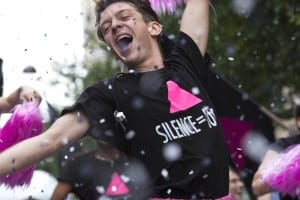 12o BEATS A MINUTE | Robin Campillo | France
Eastern Boys was one of the most memorable and timely thrillers of 2013 with its immigration backstory. 120 BEATS A MINUTE looks like being another politically-charged affair that follows AIDS activist group ACT UP in the early nineties. It's great to see Campillo finally in the competition line-up with his own film after he wrote the screenplay for Palme d'Or-winner The Class. His two earlier films didn't play in competition.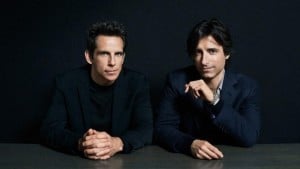 THE MEYEROWITZ STORIES (New and Selected) | Noah Baumbach | US
The Brookyn-based filmmaker's latest comedy centres on the tricky situation that develops between an ageing artist, played by Dustin Hoffmann, and his estranged grown-up children – one of whom is British actress Emma Thompson – during a get-together to celebrate his achievements. Ben Stiller and Adam Sandler also star.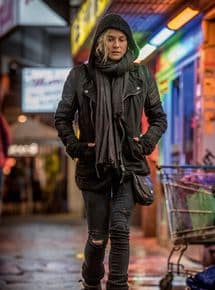 IN THE FADE | Fatih Akin | Germany Turkey
Akin's debut HEAD-ON is still his best and most fervent work so let's hope his Palme D'Or hopeful will be another standout in this year's Cannes competition. It's billed to a revenge thriller set in Turkish community in Germany where Diane Kruger stars as Katja a woman who loses her son and husband in a bomb blast.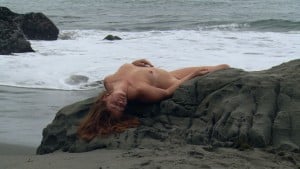 RODIN | Jacques Doillon | France
Vincent Lindon was an instant hit in The Measure of a Man which won him best actor in the 2015 competition. In this heavyweight drama (121min) he stars as the legendary French sculptor married to Izia Higelin's Camille Claudel, who was last played by Juliette Binoche in Camille Claudel 1913, It remains to see how Higelin will compete after Binoche's multi-layered portrayal of the French artist. There again, Toby Jones and Philip Seymour Hoffmann both brought their own complexity to the tough role of Truman Capote so there's almost room for a new twist.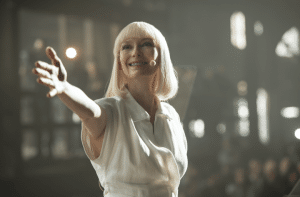 OKJA | Bong Joon-ho (South Korea)
The Korean director last came to Cannes with Mother which played in the UCR sidebar back in 2009. This is the story of an otherworldly being that becomes the target of a large corporation headed by Tilda Swinton's Lucy Mirando.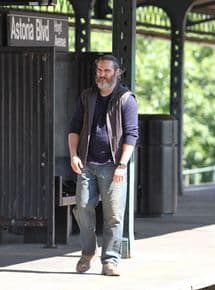 YOU WERE NEVER REALLY HERE | Lynne Ramsay (UK)
Disaster strikes when Joaquin Phoenix' ex soldier tries to save a young woman from a sex trafficking ring (Ekaterina Samsonov, also in Wonderstruck).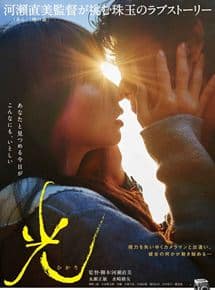 RADIANCE | Naomi Kawase (Japan)
Cannes regular Naomi Kawase will be back again, like Isabelle Huppert she is a constance presence at Cannes and always seems to have film in competition although not all are picked up for release. During a film shoot the  audioscripter (Ayame Misaki) falls for a photographer (Masatoshi Nagase) who's losing his sight.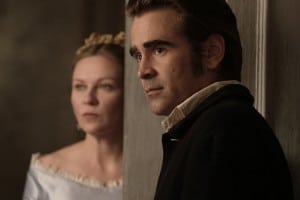 THE BEGUILED | Sophie Coppola (US)
Westerns are very much macho fare so a female-centric erotic thriller based on Thomas Cullinan's novel set in a girls' school in Virginia during the Civil War offers a welcome twist to the genre, particularly when it stars Elle Fanning, Kirsten Dunst, Nicole Kidman with Colin Farrell as the token male element.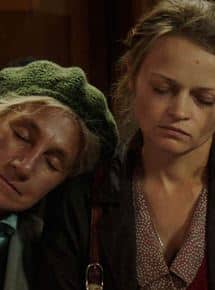 A GENTLE CREATURE | Sergei Loznitsa (Ukraine|France)
Sergei Loznitsa's documentary AUSTERLITZ slipped under the radar at Venice last year but was nonetheless extraordinary and transcendent. The Ukrainian auteur's latest film is set in Latvia and should be ready to grace the Croisette in time for the festival. Inspired by a short story from Russian author Dostoyevsky, it follows a woman who decides to track down her innocent husband held captive in prison, against his will.
THE KILLING OF A SACRED DEER | Yorgos Lanthimos (Greece)
The Greek New Wave director's latest is another dysfunctional domestic drama set in Ohio where Barry Keoghan ('71) is a teenager who attempts to bring Colin Farrell's talented surgeon into his family. Alicia Silverstone and Nicole Kidman also star.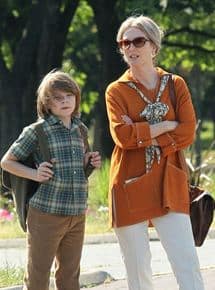 WONDERSTRUCK | Todd Haynes (US)
After success with CAROL, Haynes adapts a Brian Selznick novel about two lives with a mysterious connection across America. Set during parallel time periods 1927 and 1977 it starsJulianne Moore, Toby Jones and Michelle Williams.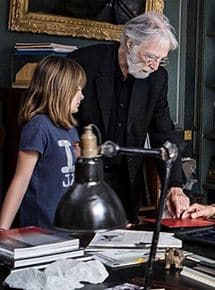 HAPPY END | Michael Haneke (Austria)
Michael Haneke won the Palme D'Or in 2012 for his resplendent study of lasting love AMOUR. Five years later, Emmanuelle Riva is no longer around but Jean-Louis Trintignant will be on the Red Carpet as the star of this latest family drama set in the refugee town of Calais. Isabelle Huppert and Mathieu Kassovitz complete the sterling cast.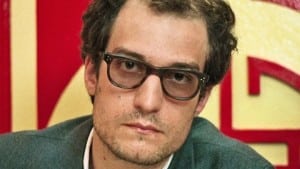 LE REDOUTABLE | Michel Hazanavicius (France)
Louis Garrel plays a young Jean-Luc Godard in the Lithuanian born filmmakers' comedy biopic charting Godard's love and marriage to Stacy Martin's Anne Wiazemsky, 20 years his junior. A starry French ensemble is primped by Berenice Bejo and Gregory Gadebois.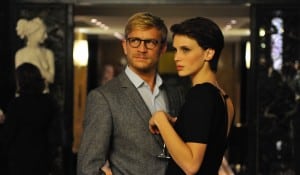 L'AMANT DOUBLE | Francois Ozon (France)
After the delicately rendered black and white war-themed drama FRANTZ that premiered at last year's Venice, the prolific Francois Ozon has been hard at work to bring his latest in time for Cannes. And yet he always looks so charming and dapper on the Red Carpet! In L'Amant Double a young girl suffering from depression falls in love with her psychiatrist only to discover his other life.
O U T   O F    C O M P E T I T I O N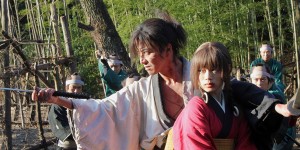 BLADE OF THE IMMORTAL directed by Takashi Miike 
HOW TO TALK TO GIRLS AT PARTIES directed by John Cameron Mitchell
VISAGES, VILLAGES directed by Agnès Varda is a documentary that chronicles the friendship that develops between Varda and DoP JR when they embark on a photography trip through the French countryside in his magic bus.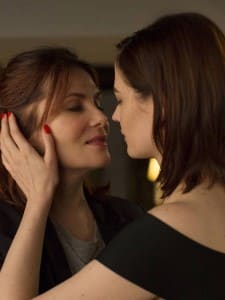 D'APRES UNE HISTOIRE VRAI by Roman Polanski and Olivier Assayas adapt Delphine de Vigan's book a stalker (Eva Green) who becomes obsessed with an author (Emmanuelle Seigner) suffering from writer's block after publishing her latest novel.
S P E C I A L   S C R E E N I N G S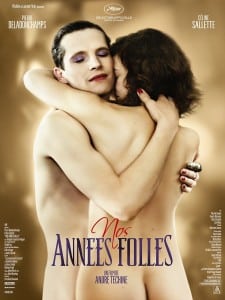 NOS ANNEES FOLLES directed by Andre Techine
Le VENERABLE W directed by Barbet Schroeder
CARRE 35 directed by d'Eric Caravaca – the director goes back to his childhood to discover more about his little sister who died aged 3.
12 JOURS  directed by Raymond Depardon
THEY directed by Anahita Ghazvinizadeh
AN INCONVENIENT SEQUEL  directed by Bonni Cohen and Jon Shenk
TOP OF THE LAKE: China Girl" directed by Jane Campion & Ariel Kleiman
PROMISED LAND  directed by Eugene Jarecki
24 FRAMES directed by Abbas Kiarostami
NAPALM directed by Claude Lanzmann
COME SWIM directed by Kristen Stewart
DEMONS IN PARADISE directed by Jude Ratman
SEA SORROW directed by Vanessa Redgrave
CLAIRE'S CAMERA directed by Hong Sangsoo
TWIN PEAKS directed by David Lynch
Midnight Screenings
THE VILLAINES directed by Jung Byung Gil
THE MERCILESS directed by Byun Sung-Hyun
PRAYER BEFORE DAWN directed by Jean Stephane Sauvaire
THE CANNES FILM FESTIVAL TAKES PLACE FROM 18 UNTIL 28 MAY 2017