In a months time the World's most well-known film festival will once again be rolling out the Red Carpet and bringing you the latest in World cinema. Meredith Taylor speculates on this year's programme hopefuls, ahead of Thierry Frémaux's official unveiling in mid-April.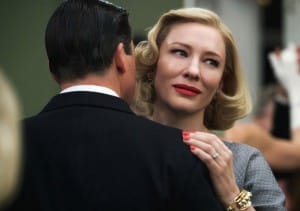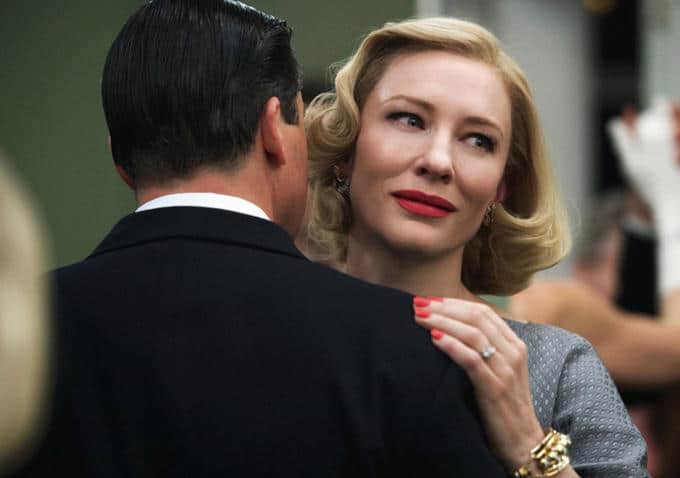 Joel and Ethan Coen will Chair the Jury this year, so let's start with American cinema. Todd Haynes' glossy literary adaptation from Patricia Highsmith's novel Salt: CAROL (below) has been waiting in the wings since being a possible opener for last year's VENICE Film Festival. Starring Cate Blanchett it is a glamorous choice for this year's Palme D'Or. Terrence Malick made his entrance earlier this year at BERLIN with the divisive (amongst critics) drama Knight of Cups and it's possible that his next film, a documentary on the creation of the Earth, VOYAGE OF TIME, will be ready to grace the Red Carpet this May. Narrated by Cate Blanchett and Brad Pitt, this mammoth project is currently in post production. Cannes habitué Jeff Nichols also has a new film, MIDNIGHT SPECIAL, a father and son Sci-Fi road movie starring Adam Driver and regular collaborator, Michael Shannon, who discovers his boy has special powers. For star quality, Cannes thrives on US stars, and who better to add glitz to the Red Carpet than George Clooney. He stars in Brad Bird's  TOMORROWLAND, a Sci-Fi adventure that also has Hugh Laurie. Gus Van Sant's THE SEA OF TREES, a story of friendship between an American and a Japanese man (Matthew McConaughey and Ken Watanabe) is another possible contender. William Monahan's lastest, a thriller entitled MOJAVE, (Mark Wahlberg and Oscar Isaac) could also bring some glamour to the Croisette. Natalie Portman's will bring her Jerusalem set screen adaptation of Amos Oz's memoir A TALE OF LOVE AND DARKNESS to the Croisette. It is a drama featuring an Israeli cast including herself, as his on-screen daughter, Fania Oz.
Most of this year's films will be come from Europe and Italy has some brand new offerings from their côterie of well-known directors. Nanni Moretti was last on the Croisette in 2011 with his comedy drama WE HAVE A POPE, this year he could return with another drama co-written with Francesco Piccolo, MIA MADRE, in which he also stars alongside the wonderful Margherita Buy (Il Caimano) and John Turturro. There is Matteo Garrone's long-awaited THE TALE OF TALES, adapted from Giambattista Basile's 17th Century work and featuring Vincent Cassel and Salma Hayek in the leads. Another literary adaptation from Italy, WONDERFUL BOCCACCIO, is a drama based on The Decameron: the tales of ten young people who escape to the hills during an outbreak of Plague in 14th century Italy. A stellar cast of Tilda Swinton, Ralph Fiennes and Matthias Schoenaerts appear in Luca Guadagnino's latest, A BIGGER SPLASH, a thriller that unravels in Italy – when an American woman (Tilda Swinton) invites a former lover to share her villa with onscreen husband Ralph Fiennes, sparks fly, particularly as Matthias Schoenaerts is the love interest.  After Cannes success with The Great Beauty, Paolo Sorrentino could be back with YOUTH (La Giovenezza), a drama of trans-generational friendship that takes place in the Italian Alps with a starry cast of Rachel Weisz, Michael Caine, Harvey Keitel, Jane Fonda and Paul Dano. Definite Red Carpet material. And Marco Bellocchio could well be chosen for his latest historical drama L'ULTIMO VAMPIRO which stars Italian actress of the moment, Alba Rohrwacher – recently in Berlinale with Vergine Giurata.
The Scandinavians could well be on board with Joachim Trier's first anglophone outing LOUDER THAN BOMBS, a wartime drama in which Isabelle Huppert plays a photographer. Tobias Lindholm's follow up to the nail-bitingly  rigorous A Highjacking, is A WAR. It has Søren Malling and Pilou Asbaek as soldiers stationed in Helmand Province, with echoes of Susanne Bier's war-themed drama Brothers. Russian maverick Aleksandr Sokurov could present LE LOUVRE SOUS L'OCCUPATION, the third part of his quadrilogy of Power, following Moloch (1999) and Taurus (2001) and filmed in the magnificent surroundings of the Parisian museum. And Greeks could bear gifts in the shape of THE LOBSTER, Yorgos Lanthimos' dystopian love story set in the near future and forecasting a grim future for coupledom, with Léa Seydoux, and Colin Farrell. There's also much excitement about the long-awaited follow up Portuguese director, Miguel Gomes' Tabu, with his 1001 NIGHTS, a re-working of the legendary Arabian tale; certainly destined for the auteurish "Un Certain Régard" sidebar together with Polish auteur Andrzej Zulawski's Sintra-set COSMOS, a literary adaptation of Witold Gombrowicz' novel and starring Sabine Azéma (the former partner of Alain Resnais).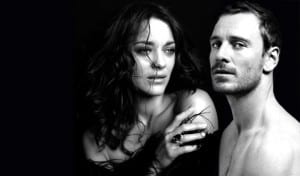 Further afield, it's unlikely that Taiwanese fillmaker Hou Hsiao Hsien THE ASSASSIN will be ready to grace the 'Montée des Marches' but from Thailand, Apichatpong Weerasethakul's drama fantasy, CEMETERY OF KINGS, could well make it. Kiyoshi Kurasawa's JOURNEY TO THE SHORE is in post production. The Japanese director is best known for award-winners, Tokyo Sonata and The Cure. Many will remember Australian director Justin Kurzel's incendiary thriller debut SNOWTOWN, and his recent drama THE TURNING that is now on general release. His latest outing MACBETH (right) featured strongly in the Film Market at Cannes last year, starring Marion Cotillard and Michael Fassbender, so it could well enter the fray. For star quality and sheer impact MAD MAX: FURY ROAD (below) will make a blast onto the Riviera. Starring Britons Tom Hardy and Nicholas Hoult and the lovely Charlize Theron, the fourth in George Millar's action thriller series could will certainly set the night on fire, in more ways than one.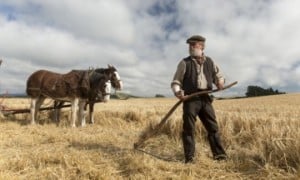 From England there is Donmar Warehouse director, Michael Grandage's GENIUS, a biopic of the book editor Max Perkins, who oversaw the works of Ernest Hemingway, Thomas Wolfe and F Scott Fitzgerald. Colin Firth, Nicole Kidman and Jude Law all take part. Asif Kapadia has two films currently in production: ALI AND NINO starring Danish actress, Connie Nielsen and Mandy Patinkin, and adapted for the screen by scripter Christopher Hampton (Dangerous Liaisons) from a book by Kurban Said. But his anticipated biopic on the life of Amy Winehouse UNTITLED AMY WINEHOUSE DOCUMENTARY is sadly not quite ready for screening. Other British titles could include Ben Wheatley's HIGH RISE, a Sci-Fi drama based on J G Ballard's eponymous novel centred on the residents of a tower block and starring Tom Hiddleston, Sienna Millar and Jeremy Irons. Veteran director Terence Davies could also be back in Cannes representing Britain. In 1988, he won the FIPRESCI Prize for his autobiographical drama Distant Voices, Still Lives. His recent work SUNSET SONG, (above left) is a historical drama based on the book by Lewis Grassic Gibbon and stars Agyness Deyn (Electricity) and Peter Mullan (Tyrannosaur).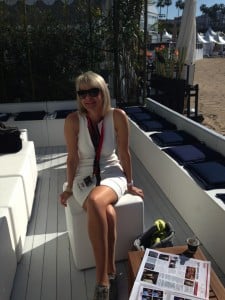 And last but not least, the French have plenty to offer for their legendary 'tapis rouge'. Cannes regular Jacques Audiard's DHEEPAN is the story of a Sri Lankan Tamil warrior who escapes to France and ends up working as a caretaker, Gaspar Noé's first film in English, a sexual melodrama, in which he also stars, LOVE, is ready for the competition line-up. Jean-Paul Rappeneau's BELLES FAMILLES is the latest vehicle for Mathieu Amalric to showcase his talents. After his stint at directing made the Un Certain Régard strand in the shape of Blue Room, he appeared in the recent English TV serial 'Wolf Hall'. Here he plays a man who is sucked back into his past while visiting his family in Paris. Marine Vacth (Jeune et Jolie) and veterans André Dussollier and Nicole Garcia also star. And what would Cannes be without Philippe Garrel's usual contribution. This year it will be L'OMBRE DES FEMMES, a drama co-written with his partner, Caroline Deruas. Palme D'Or Winner 2013, Abdellatif Kechiche, latest film, LA BLESSURE, starring Gérard Depardieu, it not quite ready to be unwrapped. But the well-known star may well appear on the Croisette with THE VALLEY OF LOVE, Guillaume Nicloux's California-set saga which also stars the luminous Cannes regular Isabelle Huppert, never one to shirk the Red Carpet. I'll be bringing more possibilities as the filming year takes shape, so watch this space. MT.
CANNES INTERNATIONAL FILM FESTIVAL TAKES PLACE FRM 13 MAY UNTIL 25 MAY 2015