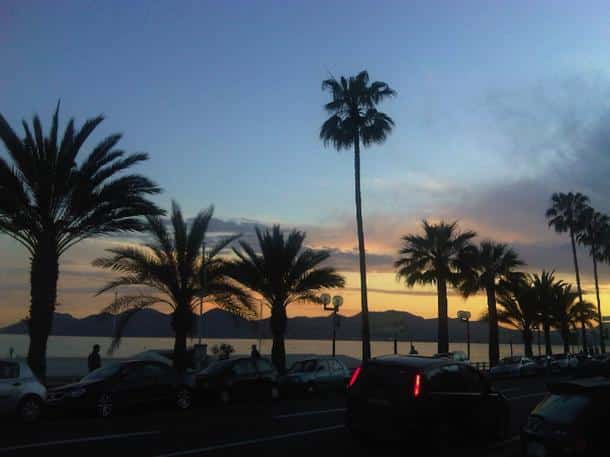 Dangerous Liaisons  (2012) Jim Ho Hur
Do we really need another film of this 17th Century French novel?  Yes we do when it stars Ziyi Zhang in a sumptuously shot Chinese version filmed in romantic 1930's Shanghai.
The Liability (2012) Craig Viveiros
A cracking little thriller that owes its success to the superlative acting skills of Tim Roth as a self-deprecating hit-man on his last trick.
Rust and Bone (2012) Jacques Audiard (in competition)
[youtube id="KppsFJYCVIA" width="600″ height="350″]
After success with Le Prophete in 2009, Jacques Audiard hits back with an unlikely romance between a boxer and a beautiful crippled marine trainer played by Marion Cotillard (Little White Lies).
I, Anna  (2012) Barnaby Southcombe
Charlotte Rampling still has a few tricks up her sleeve for Gabriel Byrne in this psychological romance set in and around The Barbican.  It's also the directorial debut of her son.
Nightfall (2012) Chow Hin Yeung Roy
So-so Noirish thriller filmed around the verdant hills of Hong Kong  echoes the violence of "Oldboy" and the delicate touches of Wong Ka Wai but fails to match either in star quality.
Eames, The Architect and The Painter (2011)
Biopic of the multi-faceted romantic partnership of Charles and Ray Eames who revolutionised post-war American design. It reveals far more to this creative duo than just an iconic chair.
In Another Country – (2012) Sang-soo Hong
[youtube id="5AwkiWrpDHM" width="600″ height="350″]
Surprising funny and well-observed vehicle for Isabelle Huppert who plays three different French women in search of adventure, love and escape in a boring Korean seaside town.
La Noche Enfrente (2012) Raul Ruiz
We thought it was over with Mysteries of Lisbon but fans of the Portuguese master Raul Ruiz will thrill to this intriguing Chilean swansong filmed in delicate rose pastels and screened at the Directors' Fortnight.
Mud (2012) Jeff Nichols
[youtube id="B0F5wpxA0dA" width="600″ height="350″]
Mississippi tale of love and redemption is well served by a decent script and two great performances from Matthew McConaughey as a misfit and Tye Sheridan as the boy who shows him how to become a man.
Life Just Is (2012) Alex Barrett
Alex Barrett's directorial debut centres on a group of 20-somethings who discover love, friendship and themselves in this delightful coming of age story set in contemporary London.
Meredith Taylor ©