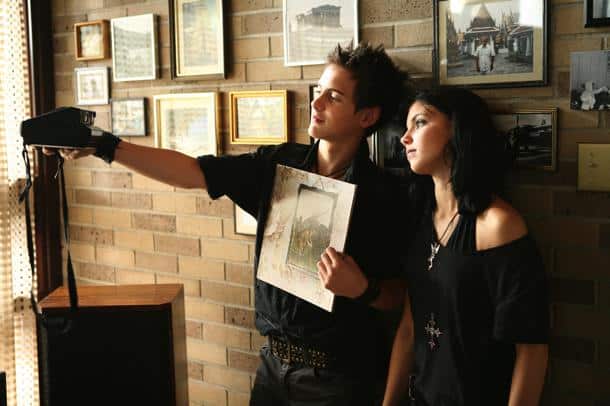 Director: Jean-Marc Vallee
Main Cast: Kevin Parent, Vanessa Paradis, Helene Florent,  Evelyne Brochu, Marin Gerrier
120mins  Quebec French with English Subtitles  Rated15    Fantasy Love Story
Cafe de flore is a love story and urbane fantasy from one of Canada's most innovative filmmakers.   In a leafy suburb of Montreal, Carole (Helene Florent), a mother of two girls, cherishes the idea that her successful DJ ex-husband and soulmate Antoine (Kevin Parent) will come back to her when he's tired of having great sex with his tattooed live-in lover Rose (Evelyne Brochu).  They share the custody of their two daughters.
Meanwhile fast backwards to grungy sixties Paris where gap-toothed Vanessa Paradis, as Jacqueline, lives with her cuddly Down's Syndrome toddler Laurent (Marin Guerrier).  Having left his father, she has made Laurent the centre of her world and is unable to accept his growing obsession with Véro, another Down's kid at the nursery school.    Jealousy makes her hideously obsessive as she fights for his right to remain in regular school and gradually turns abusive towards him and argumentative with Véro's parents, who favour special needs education.
These two lives are stitched together by catchy versions of a jazz tune, the eponymous "Cafe de Flore".  One is fresh and funky, the other is more sedate but the melody punctuates the drama and forms a bond between the two families along with haunting riffs from Pink Floyd.    For most of the film the parallel sagas appear to have nothing in common and at times we want to stick with one or the other and see how the action plays out but gradually a supernatural thread develops indicating a past life connection for Carole and Jacqueline that grows more intriguing with every twist and turn.  The syncopated score and fractured narrative style add to the feeling of emotional tension as the camera moves around with more gusto than Antoine and Rose between sheets.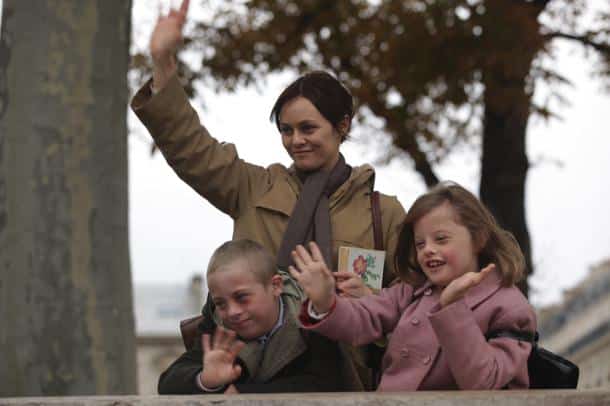 Jean-Marc Vallee's technically savvy high-octane rollercoaster is a triumph of style and content, a gut-wrench of a movie with fabulous performances all round and set to a foot-tappingly memorable score.
Meredith Taylor ©
[youtube id="LFDyalRZbfY" width="600″ height="350″]