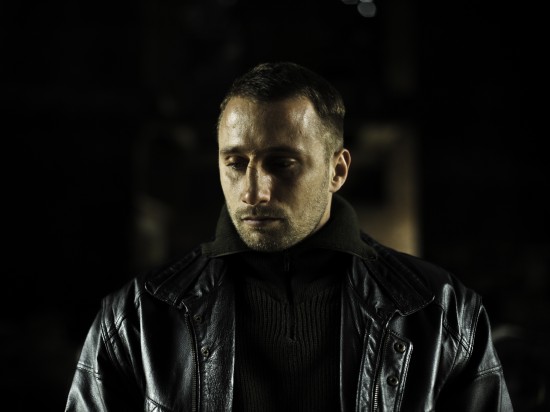 Director: Michael Roskam Cinematography: Nicolas Karakatsanis
Cast: Matthias Schoenaerts, Jeroen Perceval, Jeanne Dandoy, Barbara Sarafian
124mins Drama French/Dutch/Flemish
Matthias Shoenaerts is emerging as the thinking woman's Jan Claude Van Damme. First we saw him as a beefy love-struck boxer in Rust and Bone, here he plays a muscle-bound farmer who harbours a tragic secret. You wouldn't want to mess with him on a dark night.
Bullhead is a meaty hulk of a movie, packing a powerful punch as writer director Michael Roskam's debut feature and Belgian's 2012 entry to the foreign language section of the Oscars lost out to an equally strong but subtler opponent, A Separation.
It's a difficult film to watch in many ways as it grapples with themes of impotency and loss of face, and deals with them in fractured narrative that works to its advantage in expressing the bleak and buttoned-up emotional paralysis of its central character who at outset declares expressively "In the end, we're all fucked". This is a bonding moment in the film: we know we're in for a tough ride but a meaningful one. And that's what Bullhead delivers.
The story revolves around Jacky Vanmarsenille played with potency by Matthias Schoenaerts, pumping as much testosterone into his own body due to his condition as the cows he breeds in a Belgian cattle community. Farming here is a male-dominated world where even the females are butch and mouthy and Dutch lends itself very well to mouthiness with its strong and fricative consonants – as we see in weighty turn from Barbara Sarafian as rival Eva Forrestier.
This is big sky country tempered with gentle morning mists nuzzling the fertile landscape.
Jacky's a raging bull in sheep's clothing but underneath the macho bluster there's a wounded ego desperate to connect with a woman but lacking the skills to know how. The woman concerned is Lucia Schepers (Jeanne Dandoy) a childhood love interest from a rival breeder, who re-emerge from the past. A testosterone-filled brain is hard-wired to avoid tenderness although that is what he needs most. Jacky's tale is set against a storyline involving a fraternity of competitive farmers who scheme to outwit each other in a shady deal involving illegal beef.
Bullhead is gripping throughout, if you can keep your grip on the plot, and has a great supporting cast. But it's really Matthias Schoenhaerts who carries this film with his magnetic emotional presence and corpulent physique echoing Robert De Niro's performance in Raging Bull. MT
BULLHEAD OPENS AT THE BARBICAN ON 25TH JANUARY 2013 AND WILL BE ON GENERAL RELEASE THE FOLLOWING WEEKEND THROUGHOUT LONDON AND THE SOUTH EAST.
[youtube id="7DlaFR-nrGs" width="600″ height="350″]