NOW OUT ON DVD/BLU-RAY FROM 8TH JULY 2013 including INTERVIEWS WITH CAST AND CREW 
Director: Rufus Norris Script: Mark O'Rowe Novel: Daniel Clay,
Prod: Dixie Linder
90mins  Drama UK
Cast: Tim Roth, Roy Kinnear, Cillian Murphy, Zana Marjanovic, Bill Milner, Robert Emms, Clare Burt, Denis Lawson.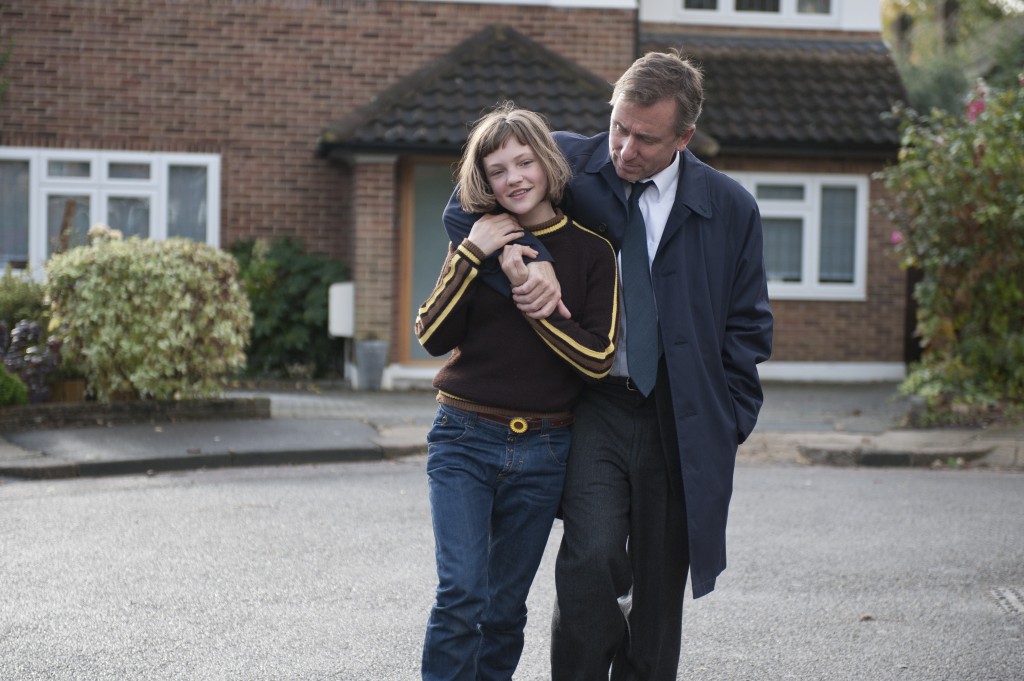 "Thoughtlessness and unnecessary cruelty always catch my mind" Daniel Clay, author, Broken
Broken is a contemporary tale of class warfare set in North London. But is it only a London story?. Once you scratch beneath the surface of our 'Great Britain' with its recent Olympic success and 'caring' society, repercussions of the 2011 riots and social turmoil seep through. And it's from this stark reality that Broken emerges.
In the shires and suburbs you'll come up against the characters of this smart debut from theatre director Rufus Norris. It has Mark O'Rowe's sparkling script adapted from the original novel and presents the lives of three neighbouring families seen through the eyes of a diabetic 11 year-old called Skunk. She's quite an old-fashioned little girl and played endearingly here by Eloise Laurence. With an upbeat soundtrack and touches of wit that lift it out of its gloomy premise, Broken kicks around themes of single parenting, the class system, teenage pregnancy, care in the community and bullying.
Skunk and her brother Stephen are the products of a middle class family. Their dad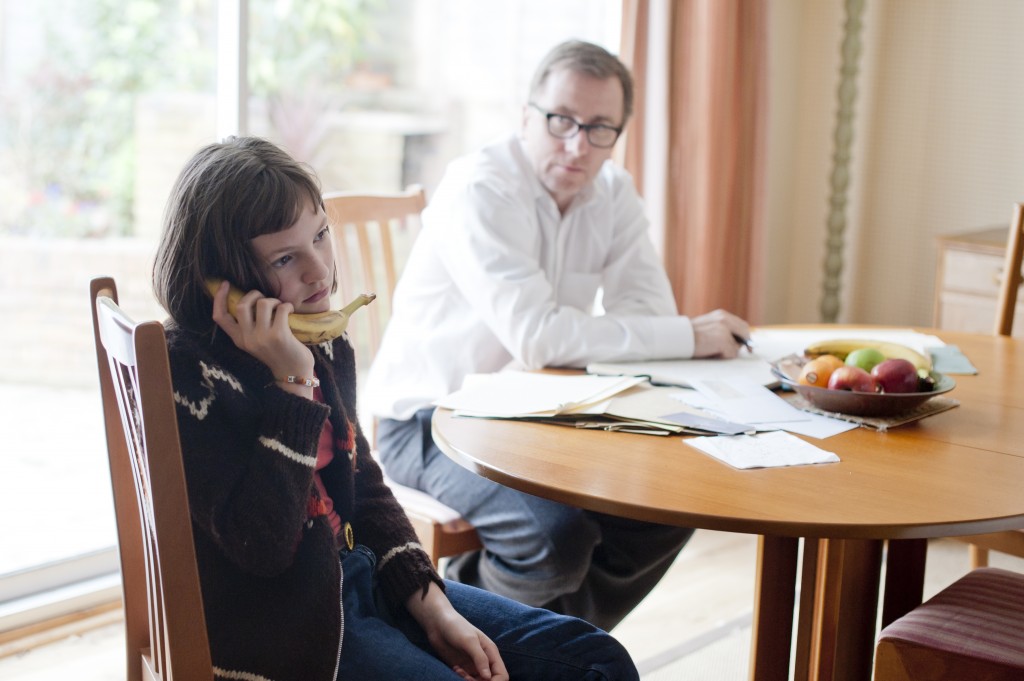 Archie is a local family solicitor and Kasia (Zana Marjanovic) is their Polish nanny. Although Norris had originally intended Roth for another character, once Tim read the script he was determined to play Archie and has really made the part his own. As Archie, he represents the positive attributes of decent citizen, ideal parent and loving partner all rolled into one, and does so sensitively and with humanity.
Neighbours Mr and Mrs Oswald are sadly in denial of their mentally disturbed son Rick (Robert Emms). The Buckleys also inhabit the J B Priestley-esque cup-de-sac.  As Mr Buckley, Rory Kinnear gives a perfectly pitched performance as a foul-mouthed but misunderstood father of three horrible girls, one of whom accuses Rick of rape. In  a dynamite opening sequence Shunk witnesses Mr Buckley giving Rick a thorough drubbing  and this violence seems to take away her childhood innocence setting the scene for a story that's authentic and newsworthy.
Cillian Murphy is convincing in an amusing side plot as Skunk's teacher and Kasia's sometime boyfriend. But Skunk's budding love interest although cute, doesn't quite ring true..
Despite tonal differences which shift from social realism to raging melodrama by the end, Broken is a gripping piece of social satire not be missed. Ingenious, unexpected and absolutely on the button of Britain today. MT