Q: What do David Lean, Claude Lanzmann, Kurosawa, Spike Lee, and Katharine Hepburn all have in common?
A: They all come in box sets and any one of them could make the perfect Christmas presents for film lovers…just click through and buy. But if you're just looking for a small stocking filler, the following may appeal to any film buff.

French cinema always springs to mind when people talk about 'arthouse' film and one timeless French classic is Maurice Pialat's A NOS AMOURS. (1983) Starring Sandrine Bonnaire, it explores the life of a sexually precocious young woman contrasting sensual escapades with those of her violent experiences at home. If you fancy something meatier, Raymond Bernard's screen version of Victor Hugo's classic novel LES MISERABLES is a slightly substantial drama (on Blu-ray/DVD) for those long afternoons by the fire. Both are available from Masters of Cinema.
Stanley Kubrick is sure to be a big hit with any film aficionado. Those who've recently seen the new print of Sci-Fi classic 2001: SPACE ODYSSEY would be pleased to add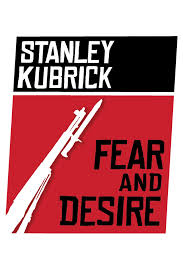 FEAR AND DESIRE (1953) to their collection of classic titles. Perfect to celebrate the Centenary of the Great War – this low-budget indie film takes a raw and occasionally surreal glimpse at War from the perspective of those fighting and dying. It also explores the psychological impact it has of four soldiers. Makes a superb companion piece to FULL METAL JACKET.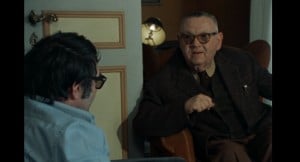 Staying with the Wartime theme, Claude Lanzmann spent twelve years spanning the globe for surviving camp inmates, SS commandants, and eyewitnesses of the "Final Solution". Without dramatic re-enactment or archival footage – but with extraordinary testimonies – the filmmaker's landmark documentary about the Holocaust, SHOAH, renders the step-by-step machinery of extermination, and through haunted landscapes and human voices, makes the past come brilliantly alive.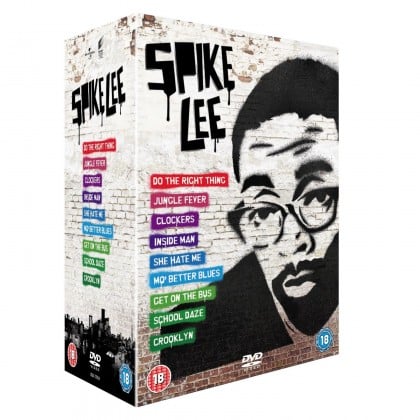 Alongside the four films he made through 2013 on the subject, SHOAH is out in January. So why not start with a sparkling blu-ray Lanzmann taster: LAST OF THE UNJUST – before the series launches in January 2015.  All the EUREKA films have fabulous SPECIAL FEATURES such as booklets and interviews with key talent, making them really worth their weight in gold.
On a lighter note – and simply called 'Spike Lee' this set contains nine of Spike Lee's best, that's 2,000 minutes of film for £25.00, Mo' Better Blues, Crooklyn, Inside Man, Clockers, School Daze, She Hate Me, Do The Right Thing, Get On The Bus and Jungle Fever . That's Denzel Washington, Clive Owen, Mekhi Phifer, Jodie Foster, Alfre Woodard and John Turturro, Harvey Keitel, Wesley Snipes, Annabella Sciorra et al, either in store at HMV or online at Amazon.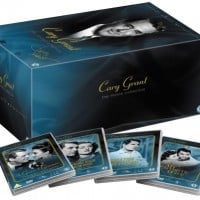 For lovers of mellow Hollywood classics, the 'Cary Grant Box Set', at £49.00 the most expensive of a selection of Cary Grant Box Sets, but this one contains 21 (count 'em) films, whereas many of the others only three or four… Blonde Venus, Bringing Up Baby, Charade, Father Goose, The Grass Is Greener, Gunga Din, The Toast Of New York, I'm No Angel, Indiscreet, The Last Outpost, Mr Blandings Builds His Dream House, Mr Lucky, None But That Lonely Heart, My Favourite Wife, Once Upon A Honeymoon, In Name Only, Operation Petticoat, She Done Him Wrong, Suspicion, Sylvia Scarlett and That Touch Of Mink. That's a whole lot of suave for one lucky girl. Amazon.co.uk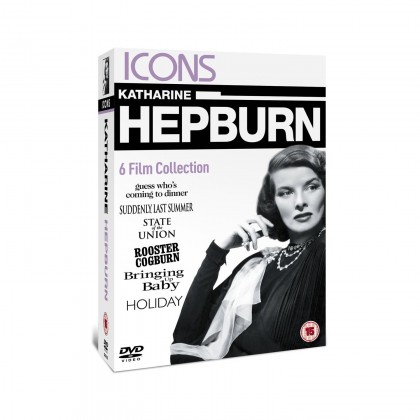 Staying with Hollywood greats: 'Screen Icons, Katharine Hepburn' offers you six top films for a paltry £15.00. Rooster Cogburn, State Of The Union, Bringing Up Baby, Guess Who's Coming To Dinner, Holiday and Suddenly Last Summer. Teaming her up with Cary Grant, Spencer Tracy, Angela Lansbury, Elizabeth Taylor, Montgomery Clift, Sidney Poitier and John Wayne. I'm not sure your screen is wide enough. The films form part of a major retrospective that runs from 1 February 2015 at the BFI, London.
Moving to Japan: Three box sets to mull over for the Kurosawa aficionado:- The 'Kurosawa Classic Collection' at £39,99, released by the BFI was always going to feel less of an immediate bargain, but no less of a genuine treat for any true cineaste; Ikiru (1952); I Live in Fear (1949); Red Beard (1965); The Lower Depths (1957); Dodes Ka-den (1970). A couple of previously impossible to obtain here, in Red Beard and Dodes Ka-den.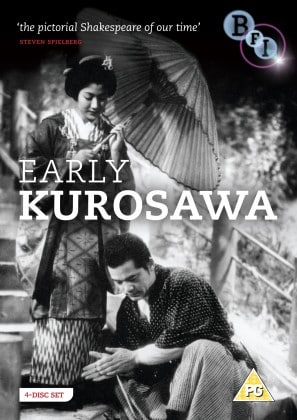 At £35.79, 'Akira Kurosawa- The Samurai Collection' has Seven Samurai, Throne Of Blood, The Hidden Fortress, Yojimbo, Sanjuro. Nothing amiss there then.
Finally, for £37.00, there's 'Early Kurosawa', Sanshuro Sugata (1943), Sanshuro Sugata No 2 (1945), The Most Beautiful (1944), The Men Who Tread On The Tigers Tail (1952), No Regrets For Our Youth (1946) and One Wonderful Sunday (1947). His early work, before he hit his métier then, but if they do like Kurosawa, they won't have seen these and will also appreciate the fledgling canon.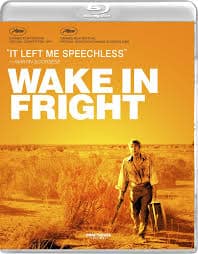 Over at ARROW FILMS there is a re-mastered British eighties classic WITHNAIL AND I: out on DVD/Blu-ray along with a fabulous collection of NORDIC NOIR boxsets to while away long Winter evening. From Eureka: WAKE IN FRIGHT, Ted Kotcheff's Australian outback drama starring Donald Pleasance. Both is edgy cult classics that will delight any film lover worth his salt and bring some welcome heat into the cold nights.   
Now also digitally remastered, 'The David Lean Centenary Collection' of 10 films for £20.00, either at HMV or online at Amazon, is some sort of bargain of the season. Lean is of course best known for Dr Zhivago, Bridge On The River Kwai and Lawrence Of Arabia, but this Centenary Collection boasts some of his perhaps lesser-known works, but no less fabulous for it: The Sound Barrier, Hobson's Choice, Blithe Spirit, Brief Encounter, Great Expectations, Oliver Twist, Madeleine, The Passionate Friends, This Happy Breed and In Which We Serve. Those are some stonking films for the price of one arthouse DVD at a boutique stall.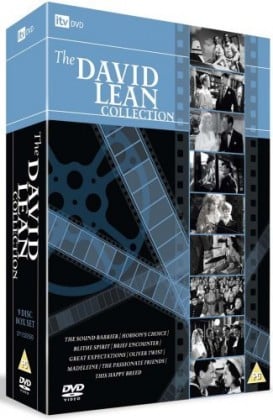 Stocking fillers all. That's not to say there aren't a basket load of other choices, from Ealings finest to Mizoguchi, Ozu to Bogarde, Judy Garland to Tarantino… if not your stockings, then fill yer boots at Amazon.co.uk and BFI, online stores.