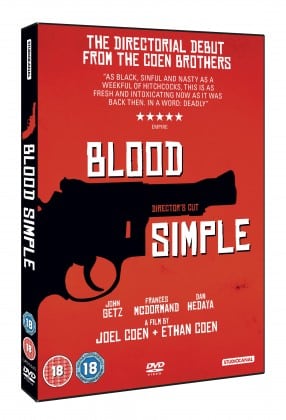 Directors: Joel Coen | Script: Joel Coen and Ethan Coen | Cast: John Getz, Frances McDormand, Dan Hedeya, M Emmet Waltsh | US | Thriller | 92′   US
The Coen brothers pull a clever mix of cinematic tricks from their box in this tightly-plotted neo-Noir focusing on four characters. With brilliant cinematography (Barry Sonnenfeld) and a darkly humorous, whip-sharp script, this neo-noir thriller keeps you on your toes til the end with more nasty surprises than an angry rattlesnake.
Very much a throwback to the Hitchcockian thrillers of the forties and fifties, the action here unfolds in a shady Texan backwater in the eighties and established the Coens as creative leaders of the American art house genre.
Supremely well-cast: Frances McDormand came on board as a newcomer in place of Holly Hunter, and subsequently went on to win an Oscar for her performance in the Coens' Fargo. John Getz stars as her lover Ray, and baddie Dan Hedaya plays her jealous controlling husband Marty who hires veteran villain M Emmet Walsh as a private detective Loren Visser to kill them. Naturally, the plan backfires. The car scene where the two are discussing the contract killing is a masterpiece of facial expression.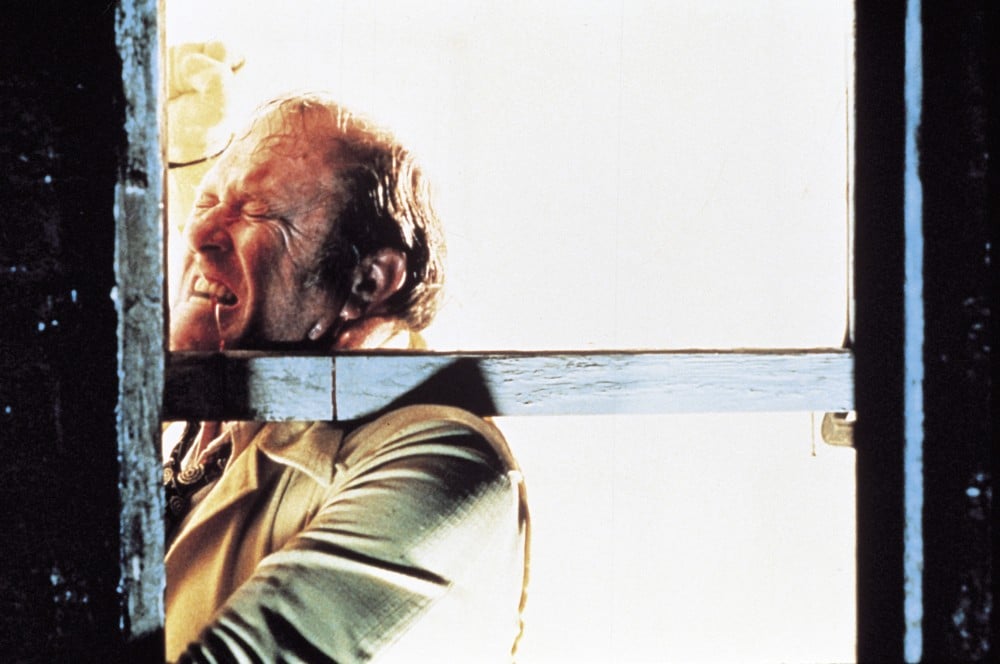 Blood Simple. won the Grand Jury Prize at Sundance the following year. The Coen's had spent a year raising the development finance by going 'door to door' to financiers with a two-minute teaser trailer of the film they planned to make.
The latest restored 'Director's Cut' is actually shorter by 3 minutes than the original 1985 version due to tighter editing, shortening some shots and removing others altogether. In addition, they HAVE resolved long-standing right issues with the music. MT
NOW Bfi Player | 12 April 2021