Dir: Pablo Berger | Cast: Maribel Verdu, Emilio Gavira, Daniel Gimenez Cacho | Spain Drama 110'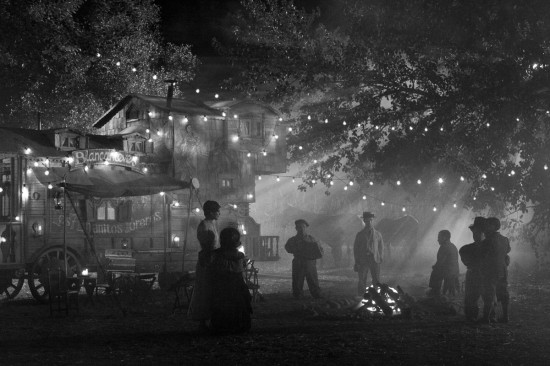 A bittersweet homage to the Golden Age of Spanish silent cinema, Pablo Berger's intoxicating Gothic fantasy relocates the tale of Snow White to a sweepingly romantic vision of 1920s Seville, where a little girl overcomes cruel adversity to find fame as a bullfighter.
Tinged with melancholy and the macabre, along the lines of a Grimm's Fairy Tale, Blancanieves is delicately rendered in elegant black and white and set to Alfonso de Vilallonga's lush score.
Carmen (played by Sofia Oria as a child and Macarena Garcia in later life) is the daughter of a proud and famous bullfighter who is paralysed in the ring.  After her mother's death in childbirth, her father remarries unwisely to Marbel Verdu's spiteful and self-centred virago Encarna. She neglects both Carmen and her father who later dies leaving the little girl at her mercy.  In this version six miniature bullfighters take the role of the seven dwarfs who come to Carmen's rescue after finding her abandoned one day by Encarna. She is re-named 'Blancanieves'.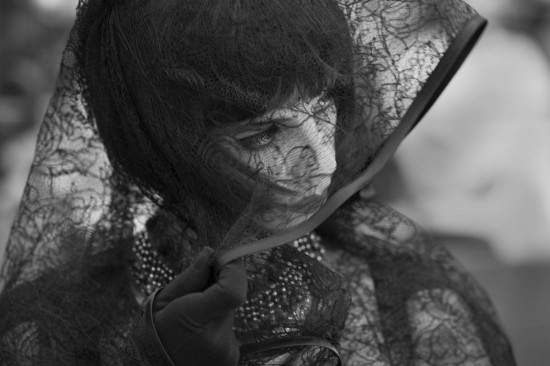 As the story progresses, the production is slightly hampered by tonal differences as heightened melodrama struggles with Gothic and surreal fantasy to create slightly off-key episodes of banal humour which detract from the graceful delicacy of Kiko de la Rica's cinematography.  A passionate and inspired creation, nevertheless, with the fresh appeal of The Artist tweaked with touches of Buñuel: it has certainly won the hearts of the Festival Circuit Juries winning no less than 33 awards in one year for script, score, cinematography, cast and costumes. Snow White has never looked so good!. MT
BLANCANIEVES screening on 22 June 2019 at EIFF | Part of the Once Upon a Time in Spain Strand