The Berlin Film Festival  – Competition line-up complete
Directors including Benoit Jacquot, Gus Van Sant, Alexey German Jr, Małgorzata Szumowska, Thomas Stuber and Laura Bispuri will compete in this year's Competition while Isabel Coixet and Lars Kraume feature in the Berlinale Special strand.
Berlinale will open for the first time with an animation feature, Isle of Dogs, by Wes Anderson, in a dazzling line-up of World premieres starring the likes of Joaquin Phoenix, Jonah Hill, Rooney Mara and Jack Black. For Alexei German Jr, this is his second Berlin's competition title since Under Electric Clouds in 2015. He returns with a feature that follows several days in the life of Russian writer Sergei Dovlatov.
Jacquot's thriller Eva, played by Isabelle Huppert, a playwright encounters a mysterious woman when he takes shelter in a chalet during a violent snowstorm. The feature is based on James Hadley Chase's novel Eve is the sixth time the French director Jacquot and Huppert have worked together. Jeanne Moreau originally played her part in a 1962 adaptation directed by Joseph Losey. This latest version World premieres at Sundance in January. Stuber's drama In The Aisles stars Toni Erdmann actress Sandra Hüller, while Bispuri's drama Daughter Of Mine, explores a young girl's relationship with both her biological and adoptive mothers. This is the second time Alexei German Jr's work plays in competition since his 2015 feature Under Electric Clouds.
Meanwhile, Coixet's drama The Bookshop sees British Actress Emily Mortimer playing a woman who decides, against polite but ruthless local opposition, to open a bookshop, a decision which becomes a political minefield.

Competition Line-up
U – 22 July (Norway) 
Dir: Erik Poppe (The King's Choice)
Cast: Brede Fristad, Ada Eide, Andrea Berntzen, Ingeborg Enes
World Premiere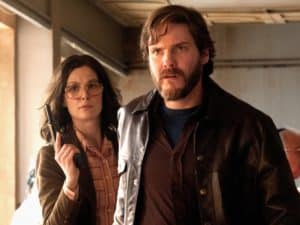 7 Days in Entebbe | USA/UK |
Dir: José Padilha (The Elite Squad, Garapa) |
Cast: Rosamund Pike, Daniel Brühl, Eddie Marsan, Lior Ashkenazi, Denis Menochet, Ben Schnetzer
World premiere – Out of competition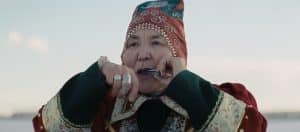 Ága | Bulgaria/Ger/France
Dir: Milko Lazarov (Otchuzhdenie) | Cast:Mikhail Aprosimov, Feodosia Ivanova, Galina Tikhonova, Sergey Egorov, Afanasiy Kylaev | World premiere – Out of competition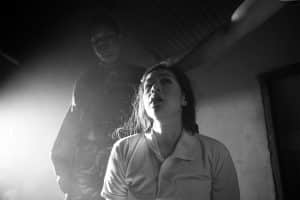 Ang panahon ng halimaw (Season of the Devil) | Philippines

Dir: Lav Diaz (A Lullaby to the Sorrowful Mystery, The Woman Who Left)

Cast: Piolo Pascual, Shaina Magdayao, Pinky Amador, Bituin Escalante, Hazel Orencio, Joel Saracho, Bart Guingona, Angel Aquino,  | World premiere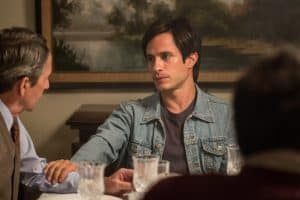 Museo (Museum) | Mex | Dir Alonso Ruizpalacios (Güeros)
Cast: Gael García Bernal, Leonardo Ortizgris, Alfredo Castro, Simon Russell Beale, Bernardo Velasco, Leticia Brédice, Ilse Salas, Lisa Owen
World premiere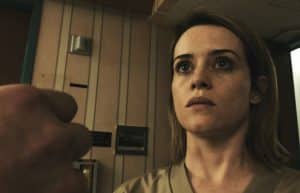 Unsane  | USA
By Steven Soderbergh (Traffic, The Good German)
Dir: Claire Foy, Joshua Leonard, Jay Pharoah, Juno Temple, Aimee Mullins, Amy Irving
World premiere – Out of competition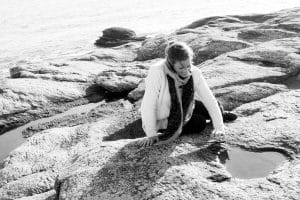 3 Tage in Quiberon 3 DAYS IN QUIBERON  
Germany / Austria / France
Dir: Emily Atef (Molly's Way, The Stranger In Me)
With Marie Bäumer, Birgit Minichmayr, Charly Hübner, Robert Gwisdek, Denis Lavant
World premiere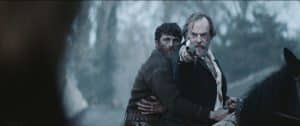 Black 47 
Ireland / Luxembourg
By Lance Daly (Kisses, The Good Doctor)
With Hugo Weaving, James Frecheville, Stephen Rea, Freddie Fox, Barry Keoghan, Moe Dunford, Sarah Greene, Jim Broadbent
World premiere – Out of competition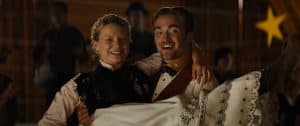 Damsel 
USA
By David Zellner, Nathan Zellner (Kid-Thing, Kumiko, The Treasure Hunter)
With Robert Pattinson, Mia Wasikowska, David Zellner, Nathan Zellner, Robert Forster, Joe Billingiere | International premiere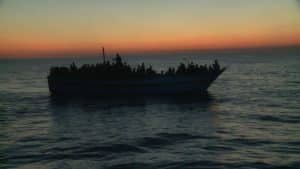 Eldorado – Documentary
Switzerland / Germany
By Markus Imhoof (The Boat Is Full, More Than Honey)
World premiere – Out of competition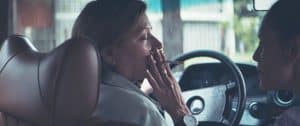 Las herederas (The Heiresses)
Paraguay / Germany / Uruguay / Norway / Brazil / France
By Marcelo Martinessi
With Ana Brun, Margarita Irún, Ana Ivanova
World premiere – First Feature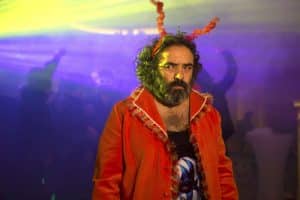 Khook (Pig)
Iran
By Mani Haghighi (Modest Reception, A Dragon Arrives!)
With Hasan Majuni, Leila Hatami, Leili Rashidi, Parinaz Izadyar, Ali Bagheri
World premiere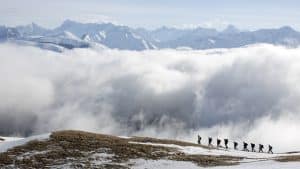 La prière (The Prayer)
France
By Cédric Kahn (Red Lights, Wild Life)
With Anthony Bajon, Damien Chapelle, Alex Brendemühl, Louise Grinberg, Hanna Schygulla
World premiere
Toppen av ingenting (The Real Estate)
Sweden / United Kingdom
By Måns Månsson (The Yard, Mr Governor), Axel Petersén (Avalon)
With Léonore Ekstrand, Christer Levin, Christian Saldert, Olof Rhodin, Carl Johan Merner, Don Bennechi
World premiere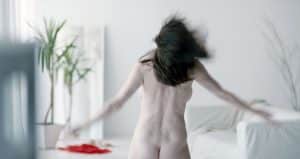 Touch Me Not
Romania / Germany / Czech Republic / Bulgaria / France
By Adina Pintilie (Don't Get Me Wrong)
With Laura Benson, Tómas Lemarquis, Christian Bayerlein, Grit Uhlemann, Hanna Hofmann, Seani Love, Irmena Chichikova
World premiere – First Feature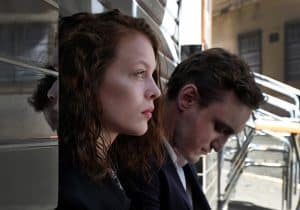 Transit
Germany / France
By Christian Petzold (Yella, Barbara, Phoenix)
With Franz Rogowski, Paula Beer, Godehard Giese, Lilien Batman, Maryam Zaree, Barbara Auer, Matthias Brandt, Sebastian Hülk, Emilie de Preissac, Antoine Oppenheim
World premiere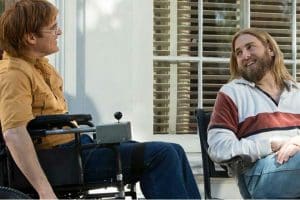 Don't Worry, He Won't Get Far on Foot  USA
By Gus Van Sant (Milk, Promised Land) | With Joaquin Phoenix, Jonah Hill, Rooney Mara, Jack Black, Udo Kier
World premieres at Sundance.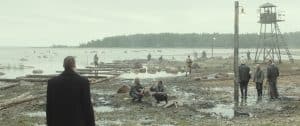 Dovlatov | Russian Federation / Poland / Serbia | World Premiere | Director: Alexey German Jr. (Paper Soldier, Under Electric Clouds | With Milan Maric, Danila Kozlovsky, Helena Sujecka, Artur Beschastny, Elena Lyadova
World premiere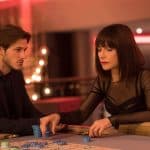 Eva | France | World Premiere | Director: Benoit Jacquot (Three Hearts, Diary of a Chambermaid)  | With Isabelle Huppert, Gaspard Ulliel, Julia Roy, Richard Berry
World premiere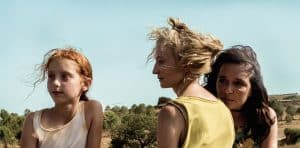 Figlia mia (Daughter of Mine) | Italy / Germany / Switzerland |  Director: Laura Bispuri (Sworn Virgin)  With Valeria Golino, Alba Rohrwacher, Sara Casu, Udo Kier | World premiere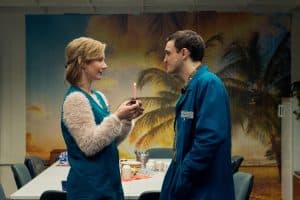 In den Gängen (In the Aisles) | Germany | World Premiere | Director: Thomas Stuber (Teenage Angst, A Heavy Heart) | With Franz Rogowski, Sandra Hüller, Peter Kurth
Mein Bruder heißt Robert und ist ein Idiot  | Germany | World Premi| Direction: Philip Gröning (Into Great Silence, The Police Officer's Wife | With Josef Mattes, Julia Zange, Urs Jucker, Stefan Konarske, Zita Aretz, Karolina Porcari, Vitus Zeplichal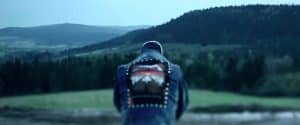 Twarz (Mug) | Poland | Director: Małgorzata Szumowska (In the Name of, Body) | World Premiere  | With Mateusz Kościukiewicz, Agnieszka Podsiadlik, Małgorzata Gorol, Roman Gancarczyk, Dariusz Chojnacki, Robert Talarczyk, Anna Tomaszewska, Martyna Krzysztofik
World Premiere
 Berlinale Special Gala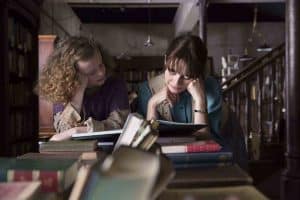 The Bookshop  | Spain / United Kingdom / Germany Premiere | Director: Isabel Coixet (Things I Never Told You, My Life Without Me, The Secret Life of Words | With Emily Mortimer, Bill Nighy, Patricia Clarkson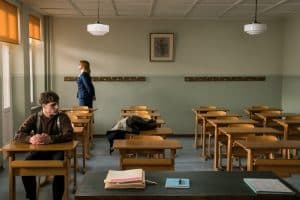 Das schweigende Klassenzimmer (The Silent Revolution) | Germany | Word Premiere | Director: Lars Kraume (The People vs. Fritz Bauer) | With Leonard Scheicher, Tom Gramenz, Lena Klenke, Jonas Dassler, Florian Lukas, Jördis Triebel, Michael Gwisdek, Ronald Zehrfeld, Burghart Klaußner
Special at the Haus der Berliner Festspiele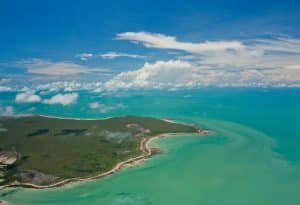 Gurrumul – Documentary
Australia
By Paul Williams
International premiere – Debut film
In Cooperation with NATIVe
Viaje a los Pueblos Fumigados – Documentary
Argentina
By Fernando Solanas (The Hour Of The Furnaces, Tangos, The Exile Of Gardel, Memoria del saqueo – A Social Genocide)
World premiere
BERLINALE FILM FESTIVAL 2018 | 15 -25 FEBRUARY 2018 | COMPETITION TITLES