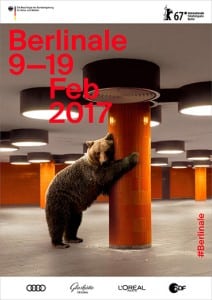 ON THE BEACH AT NIGHT ALONE | BEST ACTRESS
South Korea
By Hong Sangsoo (Nobody's Daughter Haewon, Right Now, Wrong Then)
With Kim Minhee, Seo Younghwa, Jung Jaeyoung, Moon Sungkeun, Kwon Haehyo, Song Seonmi, Ahn Jaehong, Park Yeaju
World premiere
EL BAR (The Bar) | Spain
By Álex de la Iglesia (Mad Circus, The Day of the Beast, The Oxford Murders)
With Blanca Suárez, Mario Casas, Carmen Machi, Terele Pávez, Secun de la Rosa, Alejandro Awada, Joaquín Climent, Jaime Ordóñez
World premiere – Out of competition
HELLE NACHTE (Bright Nights) | Germany / Norway
By Thomas Arslan (Dealer, Vacation, In the Shadows, Gold)
With Georg Friedrich, Tristan Göbel, Marie Leuenberger, Hanna Karlberg
World premiere
JOAQUIM | Brazil / Portugal
By Marcelo Gomes (Cinema, Aspirins and Vultures, The Man of the Crowd, I Travel Because I Have to, I Come Back Because I Love You)
With Julio Machado, Isabél Zuaa, Nuno Lopes, Rômulo Braga, Welket Bungué, Karay Rya Pua
World premiere
MR LONG / Germany / Hong Kong, China / Taiwan
By Sabu (Monday, Chasuke's Journey)
With Chen Chang, Sho Aoyagi, Yiti Yao, Junyin Bai
World premiere
RETURN TO MONTAUK | Germany / France / Ireland
By Volker Schlöndorff (The Tin Drum, Diplomatie)
With Stellan Skarsgård, Nina Hoss, Susanne Wolff, Niels Arestrup
World premiere

WILDE MAUSS | Wild Mouse) | Austria | BEST ACTOR 
By Josef Hader
With Josef Hader, Pia Hierzegger, Georg Friedrich, Jörg Hartmann, Denis Moschitto
World premiere – First Feature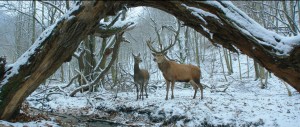 A teströl és a lélekröl (ON BODY AND SOUL) Hungary | GOLDEN BEAR WINNER
Hungarian director Ildiko Enyedi gained international recognition winning the Golden Camera at Cannes (1989) for her debut My 20th Century. Since then she has won a clutch of minor awards and here she is at Berlinale for the first time in competition with World premiere drama with an all Hungarian cast of Géza Morcsányi, Alexandra Borbély, Zoltán Schneider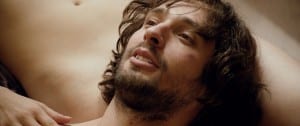 ANA, MON AMOUR | BEST ARTISTIC CONTRIBUTION
Romania / Germany / France
Romanian filmmaker Călin Peter Netzer was the surprise winner of the Golden Bear in 2013 with his impressive psychological drama exploring just how far a professional woman will go to protect her adult son in Child's Pose. His latest drama in competition at Berlinale stars Mircea Postelnicu, Diana Cavallioti, Carmen Tănase, Adrian Titieni, Vlad Ivanov
World premiere
BEUYS – Documentary
Last year's Golden Bear winner was an Italian documentary Fire At Sea. This year German director Andres Veiel (Black Box Germany, Addicted To Acting, If not us, Who) will show his latest documentary, a World premiere in competition. In 2011 he won the Alfred Bauer Award with If Not Us, Who? a biopic of the Baader-Meinhof Group.
COLO
Portugal / France
Portuguese director Teresa Villaverde is much celebrated in her own country and has won prizes at Venice, Lecce and Ankara for her films (The Major Age, The Mutants, Trance). With João Pedro Vaz, Alice Albergaria Borges, Beatriz Batarda, Clara Jost. She is in the competition line-up for the first time with her drama COLO 
THE DINNER 
US director Oren Moverman is best known for his writing talents scripting Love & Mercy, The Messenger and Rampart
His latest film is a mystery thriller based on Dutch writer Herman Koch's novel with echoes of Roman Polanski's Carnage (2011) where two well-to-do couples discuss the misdemeanours of their teenage children. Stars Richard Gere, Laura Linney, Steve Coogan, Rebecca Hall, Chloë Sevigny | World premiere
Back in 2012 Senegalese auteur Alain Gomis gave us one of the most moving and life-affirming films about death: TEY 
In his latest, a World premiere in Competition at Berlin, he casts Véro Tshanda Beya, Gaetan Claudia, Papi Mpaka his latest drama set in the former French colony.
THE PARTY
United Kingdom
Famous for the stylishly inventive curio Orlando, British director Sally Potter is back with a tragicomedy that sounds a lot like Festen where a much hyped party ends in tears. A glittering cast of Patricia Clarkson, Bruno Ganz, Cherry Jones, Emily Mortimer, Cillian Murphy, Kristin Scott Thomas, Timothy Spall. World premiere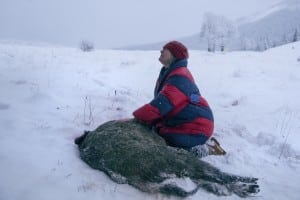 POKOT (Spoor) | ALFRED BAUER PRIZE
is billed as a mystery crime drama from Polish Great Agnieszka Holland (Europa Europa, Bitter Harvest, Kobieta samotna)/ the German, Polish World Premiere has Agnieszka Mandat, Wiktor Zborowski, Miroslav Krobot, Jakub Gierszał, Patricia Volny, Borys Szyc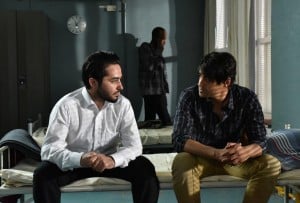 TOIVEN TUOLLA PUOLEN (The Other Side of Hope) | BEST DIRECTOR 
Another Helsinki-set dark comedy from the Finnish maverick Aki Kaurismäki (The Match Factory Girl, Juha, Le Havre) kicks the year off to a great start. Regular collaborators Kati Outinen and Tommi Korpela stars alongside Sakari Kuosmanen, Sherwan Haji
in this International premiere which opens in Finland the week before.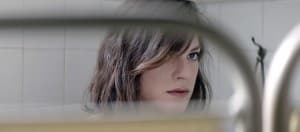 UNA MUJER FANTASTICA | BEST SCRIPT 
Chile / Germany / USA / Spain
By Sebastián Lelio (El Año del Tigre, Gloria)
Lelio gave the fabulous GLORIA that won a Silver Bear in 2013 for Paulina Garcia's witty and wise portrait of a feisty middle-aged woman who refuses to give up on love in the riviera city of Montevideo.  His latest drama stars Daniela Vega, Francisco Reyes, Luis Gnecco, Aline Küppenheim, Amparo Noguera in World premiere
BERLINALE 2017 \ COMPETITION WINNERS