P A N O R A M A   S E  C  T  I  O N  –  PROBING THE PAST TO SHAPE THE FUTURE
The 36th Panorama titles reflect global concerns from America to East Asia and tackle themes from the past that are still having a deep impact today on the society and people they represent:
DRAMAS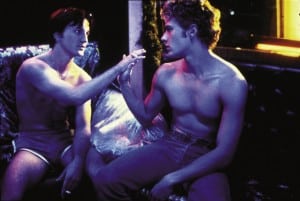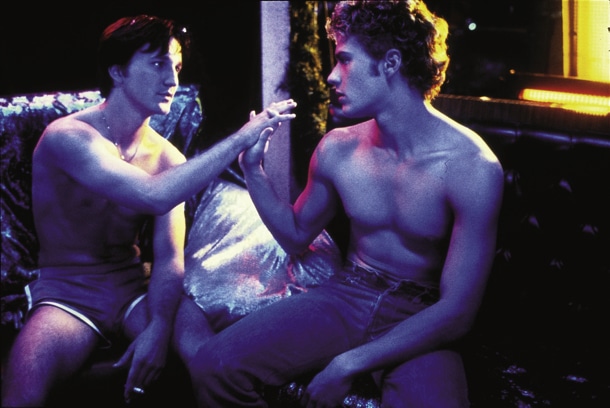 54: The Director's Cut – USA  (SEX, DRUGS)
By Mark Christopher.
The full and un-expiated version of the famous Mark Christopher's exploration of the famous 70s NYC nightclub seen and told through the eyes of a young employee. Ryan Phillippe, Salma Hayek, Mike Myers, Sela Ward, Mark Ruffalo star. World premiere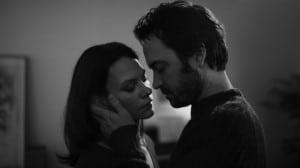 CHORUS –Canada (BEREAVEMENT)
By François Delisle.
There's nothing like a good Canadian film and this one, in black and white, is a love story that emerges from mourning. With Sébastien Ricard, Fanny Mallette, Pierre Curzi, Geneviève Bujold. European premiere
Der letzte Sommer der Reichen (The Last Summer of the Rich) –  Austria  (CHILD ABUSE)
By Peter Kern
A rich financier from the crème de la crème of Viennese society is the centre of this fascinating drama from one of Austrian best-known directors. With Amira Casar, Nicole Gerdon, Winfried Glatzeder
World premiere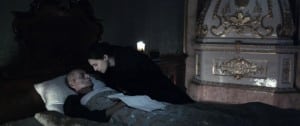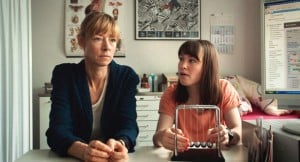 Dora oder Die sexuellen Neurosen unserer Eltern (Dora or The Sexual Neuroses of Our Parents)  Switzerland / Germany
By Stina Werenfels
With Victoria Schulz, Jenny Schily, Lars Eidinger, Urs Jucker
World premiere
Dyke Hard – Sweden (LESBIANISM/LGBT)
By Bitte Andersson
With Alle Eriksson, Peggy Sands, M. Wågensjö, Iki Gonzales Magnusson, Lina Kurttila
International premiere
Gukje Shijang (Ode to My Father) Republic of Korea
By JK Youn
with Hwang Jung-min, Kim Yunjin
International premiere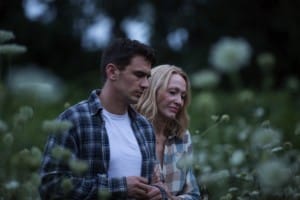 I AM MICHAEL – USA (GAY ACTIVISM)
By Justin Kelly
With James Franco, Zachary Quinto, Emma Roberts
International premiere of a yet another film starring James Franco – this time playing Michael Glatze, the co-founder of Young Gay America and former advocate for gay rights, in Justin Kelly's debut.
Jun Zhong Le Yuan (Paradise in Service) – Taiwan / People's Republic of China (GANGSTER with a heart)
By Doze Niu Chen-Zer
With Ethan Juan, Wan Qian, Chen Jianbin, Chen Yi-Han
European premiere
Meurtre à Pacot (Murder in Pacot) – France / Haiti / Norway  (HAITI EARTHQUAKE DRAMA)
By Raoul Peck
With Alex Descas, Ayo, Thibault Vinçon, Lovely Kermonde Fifi, Joy Olasunmibo Ogunmakin
European premiere
Mot Naturen (OUT OF NATURE) – Norway (FATHERHOOD)
By Ole Giæver, Marte Vold
With Ole Giæver, Marte Magnusdotter Solem, Rebekka Nystadbakk, Ellen Birgitte Winther, Sievert Giaever Solem
European premiere
NED RIFLE (Ned Rifle) – USA (CRIME)
By Hal Hartley
Parkey Posey stars in Hal Hartley's latest part of the Grim family trilogy that Hartley began back in 1997 with Henry Fool that one him Best Screenplay at Cannes Film Festival. With Liam Aiken, Martin Donovan, Aubrey Plaza, Thomas Jay Ryan. European premiere
600 Millas (600 MILES) – Mexico
By Gabriel Ripstein
This Mexican thriller stars Tim Roth, Kristyan Ferrer, Harrison Thomas, Noé Hernández, Armando Hernández. World premiere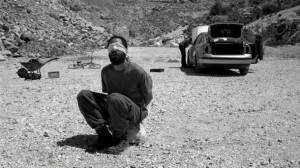 AL BAR MIN OURAIKOUM  (The Sea Is Behind) – Morocco
Hisham Lasri's dramatic story explores violence, intolerance and conservatism in the Arab World. With Malek Akhmiss, Hassan Badida, Yassine Sekkal. European premiere
Al-Hob wa Al-Sariqa wa Mashakel Ukhra (Love, Theft and Other Entanglements) – Palestinian Territories
By Muayad Alayan
With Sami Metwasi, Maya Abu Alhayyat, Riyad Sliman, Ramzi Maqdisi, Kamel Elbasha
World premiere
ANGELICA – USA
TEETH director, Mitchell Lichtenstein's ghost story is set in Victorian England where a young couple are driven apart after the birth of their child, Angelica. With Jena Malone, Janet McTeer, Ed Stoppard, Tovah Feldshuh
World premiere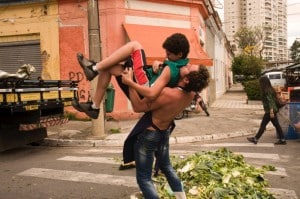 Ausência (ABSENCE) – Brazil / Chile / France
By Chico Teixeira
Daily life in all its glory is examined through the eyes of a little boy growing up in a poor neighbourhood of Sao Paulo, Brazil.
With Matheus Fagundes, Irandhir Santos, Gilda Nomacce, Thiago de Matos, Francisca Gavilán. International premiere
Working in a Brooklyn Nightclub, Maurice is haunted by a troublesome past that make him reject everyone who tries to love him. Étienne Faure's drama stars Pierre Prieur, Adrian James, Raquel Nave, Rebekah Underhill   World premiere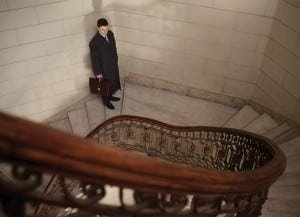 DE CE EU? (WHY ME?) – Romania / Bulgaria / Hungary
Katalin Varga producer, Tudor Giurgiu, directs  this drama starring Emilian Oprea, Mihai Constantin, Andreea Vasile, Dan Condurache, Liviu Pintileaska  World premiere
El incendio (THE FIRE) – Argentina
In Argentina, a young couple's love for each other is severely put to the test when their house purchase is jeopardised by unexpected disaster. By Juan Schnitman. With Pilar Gamboa, Juan Barberini. World premiere
Härte (TOUGH LOVE) – Germany
By Rosa von Praunheim
With Luise Heyer, Hanno Koffler, Katy Karrenbauer, Marion Erdmann, Andreas Marquardt
World premiere
HOW TO WIN AT CHECKERS  (Every Time) – Thailand / USA / Indonesia. By Josh Kim. World premiere
Mariposa (BUTTERFLY) – Argentina
By Marco Berger
With Ailín Salas, Javier De Pietro, Julián Infantino, Malena Villa
World premiere
NASTY BABY – USA
Fresh from SUNDANCE FESTIVAL, Kristen Wiig stars in Sebastián Silva's drama exploring a gay couple's desperate search to have a baby with the help of their best friend. Also starring Tunde Adebimpe, Mark Margolis, Reg E. Cathey.  International Premiere
NECKTIE YOUTH – South Africa
By Sibs Shongwe-La Mer
With Sibs Shongwe-La Mer, Bonko Cosmo, Emma Tollman, Jonathan Young, Colleen Balchin
World premiere
Onthakan (THE BLUE HOUR) – Thailand
By Anucha Boonyawatana
With Atthaphan Poonsawas, Oabnithi Wiwattanawarang, Duangjai Hirunsri
World premier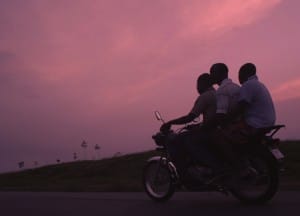 OUT OF MY HAND– USA
By Takeshi Fukunaga
With Bishop Blay, Duke Murphy Dennis, Zenobia Kpoto
World premiere
Paridan az Ertefa Kam (A MINOR LEAP DOWN) – Iran / France
By Hamed Rajabi
With Negar Javaherian, Rambod Javan
World premiere
PETTING ZOO– Germany / Greece / USA
By Micah Magee
With Devon Keller, Austin Reed, Deztiny Gonzales, Kiowa Tucker
World premiere
Pionery-geroi (PIONEER HEROES) – Russian Federation
By Natalia Kudryashova
With Natalia Kudryashova, Daria Moroz, Aleksei Mitin, Aleksandr Userdin
World premiere
Que Horas Ela Volta? (THE SECOND MOTHER) – Brazil
By Anna Muylaert
European premiere
Sangailė (THE SUMMER OF SANGAILé) – Lithuania / France / Netherlands
By Alanté Kavaïté
With Julija Steponaityté, Aisté Diruté, Juraté Sodyté, Martynas Budraitis
European premiere
Sangue azul (BLUE BLOOD) – Brazil
By Lirio Ferreira
With Daniel de Oliveira, Caroline Abras, Sandra Coverloni, Rômulo Braga
International premiere
Zui Sheng Meng Si (THANATOS – DRUNK) – Taiwan
By Chang Tso-Chi
With Lee Hong-Chi, Chen Jen-Shuo, Huang Shang-Ho, Lu Hsueh-Feng, Wang Ching-Ting
World premiere
P A N O R A M A    Documentary FILMS
B MOVIE: Lust & Sound in West-Berlin
Germany
By Jörg A. Hoppe, Klaus Maeck, Heiko Lange
With Mark Reeder, Marius Weber
World premiere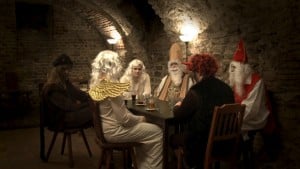 Danieluv svet (DANIEL'S WORLD)
Czech Republic
By Veronika Liskova
Daniel is a student and a writer – he's also a paedophile. This Czech title goes inside a community where people are desperately struggling to come to terms with their sexual orientation. International premiere
El hombre nuevo (THE NEW MAN)
Uruguay / Chile / Nicaragua
By Aldo Garay
Stephania is a transvestite born in Nicaragua. As a boy, he was adopted by a couple of Uruguayan leftist activists in the midst of the Sandinista revolution. In Montevideo, we explore Stephania's journey to rediscover her home country where she now wants to be accepted for the woman she is. World premiere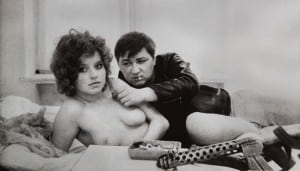 FASSBINDER – lieben ohne zu fordern (Fassbinder – To Love Without Demands)
Denmark
By Christian Braad Thomsen
with Rainer Werner Fassbinder, Irm Hermann, Harry Baer, Lilo Pempeit. World premiere
IRAQI ODYSSEY
Switzerland
By Samir
European premiere
STORIES OF OUR LIVES
Kenya / South Africa
By Jim Chuchu
With Kelly Gichohi, Paul Ogola, Tim Mutungi, Mugambi Nthinga, Rose Njenga
European premiere
THE YES MEN ARE REVOLTING
USA
By Laura Nix, Andy Bichlbaum, Mike Bonanno
European premiere
BERLINALE RUNS FROM 5 -15 FEBRUARY 2015.
THE FORUM, PANORAMA and other sections will be updated in due course. MLT