Director: Christophe Honoré
Catherine Deneuve, Ludivine Sagnier, Louis Garrel, Chiara Mastroianni, Milos Forman, Paul Schneider, Omar Ben Sellen
French with English subtitles, Cert15,    Drama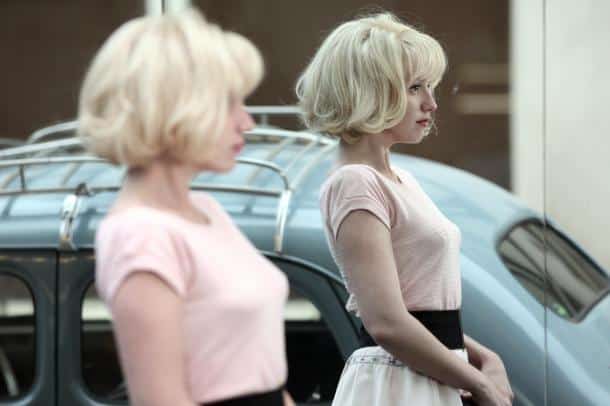 Honore has assembled a fine cast of talent in the shape of Catherine Deneuve, Milos Forman, Chiara Mastroianni, Ludivine Saignier and Paul Schneider.  And the performances are certainly top rate:  Catherine Deneuvre manages to project a conquettish confidence onto the deeply flawed and emotionally damaged Madeleine, a woman who can't say "no" even into her sixties.  As a young girl she is friskily played by Ludivine Saignier, falling in love with a Czech doctor , she follows him back to his homeland to discover a wife and the outbreak of War.  Flirty turns flighty, as she rushes home with her baby daughter Vera, who grows into gamine-like Chiara Mastroanni .  Milos Forman is also outstanding as the mature and charismatic doctor, Jaromil, mellowing with age and never quite leaving her bedside despite her dashing second husband's undying devotion.
Vera's life is more serious reflecting Honore's preoccupation with more robust themes of modern love: AIDS,  diverse sexuality and the drug scene.   Due to her broken start in life Vera is a bundle of insecurities, striking a predatory pose with men while also being deeply needy.  Certainly she's a daddy's girl but her relationship with childhood lover Louis Garrel is never quite enough and she's blown off-course by a gorgeous gay musician in the shape of Paul Schneider who discovers his bisexuality with her in a subtlely nuanced turn, but is never able fully to renounce his boyfriends.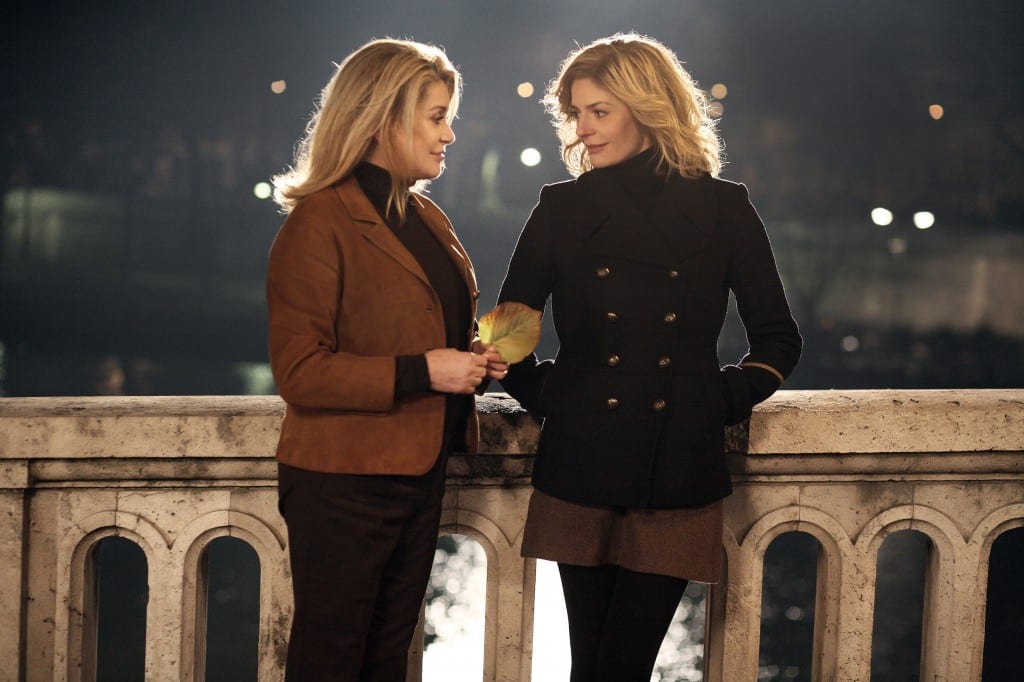 This is a really brave attempt to tackle some worthwhile subject matter it but never quite comes off.  In trying to treat heavyweight topics with too much levity Honore falls between two stools and ends up misjudging the mood and giving us a hotchpotch of everything, throwing the piece off balance.  He also has the slightly tedious way of having his characters burst into song in totally inappropriate moments.  The camera rests for too long on Deneuve and her daughter and after the second hour you've really had enough of these two minxes and their antics.  That said this is a worthwhile film but at 135mins be prepared for a long and arduous journey not just a light-hearted trip across the channel.  Beloved is more than a love-bite: but bites off far more than it can chew.
© Meredith Taylor
Showing at Curzon cinemas and the Cine Lumiere from 11 May 2012