Director: Ron Fricke
Original Music: Michael Stearns
92min  Documentary
If you enjoyed Samsara, here is Ron Fricke having fun with his lenses again, capturing human life and the natural world in a stunning re-release to celebrate its 20th Anniversary.
Once again he takes us through a awesome array of time lapse sequences from a gently meditative monkey to baby chicks tumbling through the food system likening them to commuters sprewing through Grand Central station at rush hour. Fricke touches on all the major religions offering up images of peace and tranquility contrasted with the horrors of the Auschwitz, now quiet and weirdly eerie. He makes no comment, only beautiful pictures.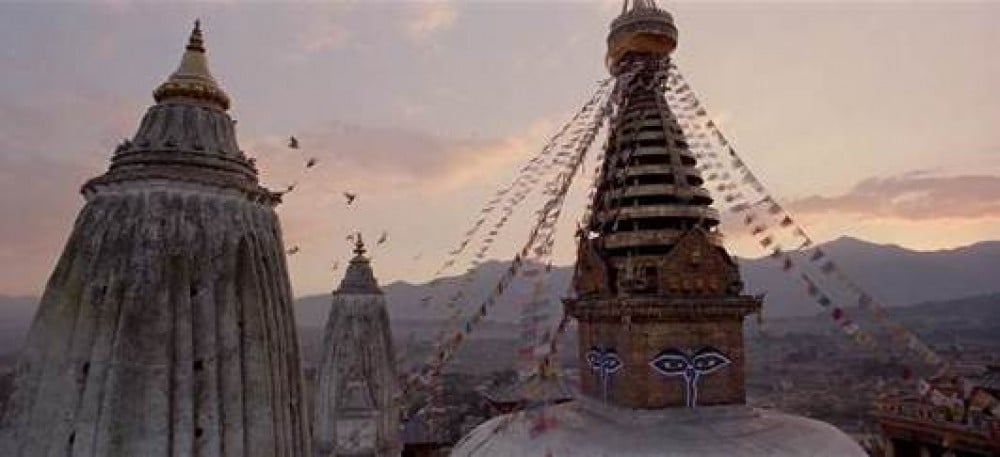 There is beauty, cruelty, wonder and death here: a sequence on the Ganges introduces a spark of humour as a woman takes out her false teeth and rinses them in the holy waters while further down the bank we witness the shocking burning of corpses, all in a day's work.
Travelling through 24 countries on 77mm film stock to a hypnotic soundtrack, Baraka is an exotic holiday for the eyes and a soothing balm for the senses leaving you relaxed and ready for the Christmas rush.
BARAKA HAS WON VARIOUS AWARDS INCLUDING THE FIPRESCI AWARD FOR BEST PICTURE ON THE YEAR OF ITS RELEASE.
Out on 14th December 2012 in the Curzon Mayfair and Panton Street W1.  Click on the images below for the DVD and BLU-RAY information.